Check out these new additions to Suffolk County, Long Island, that cater to children and families.
Kindergarten and First Grade for Children With Disabilities

The Child Development Center of the Hamptons Charter School is launching a new self-contained kindergarten and first grade class for children with low functioning autism and intellectual disabilities in the spring of 2010. As a free public school alternative, the center has served students in an inclusionary setting for past 10 years. Its mission remains to provide a dynamic and richly individualized educational experience to foster the greatest possible development for children with disabilities while teaching responsibility and compassion. The school specializes in inclusionary learning, differentiated instruction with modifications to assist all learners, small class sizes, applied behavior analysis, positive behavioral supports, and an interdisciplinary approach with speech therapists, occupational therapists, and physical therapists. Drawing children from more than 20 east end school districts, this East Hampton school includes a preschool and charter school for kindergartners through fifth graders and busing to the school is free within 50 miles. Found at 110 Stephen Hands Path (PO Box 404) in Wainscott, call 631-324-0207 ext. 26 for more information. www.cdch.org.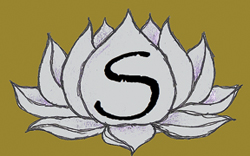 Yoga for Children and Families
Simplicity Yoga is offering new yoga classes for children and families beginning in April 2010. Classes for children ages 4 through 6 will take place on Mondays from 4:30pm-5:15pm, and classes for children ages 7 through 9 will be on Tuesdays from 4:30pm-5:15pm. Both of these classes last for eight weeks and preregistration is required. On Sundays, a Family Yoga class will take place from 10:45am-11:45am and this class can be purchased individually for up to two adults and three kids up to 9 years old. Simplicity Yoga is also offering a raw food and yoga brunch on Saturday April 10th from 12:30pm-3pm. Join them for a restorative morning yoga class followed by a brief information session on raw foods and a raw, organic lunch provided by Cooking With Love Caterers. Contact Simplicity Yoga for information regarding children's birthday parties that include yoga and an organic birthday lunch designed specifically for children. The studio is located at 84 Main Street, Kings Park. 631-546-8894. www.simplicityyogastudio.com. [email protected].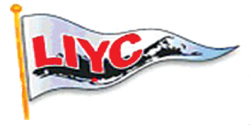 Jimmy Buffett Night
The Long Island Yacht Club is hosting a Jimmy Buffett Night on April 17th from 7pm to 11pm. The LIYC Tween Club will be creating raffle baskets. The Hofstra Rotaract will also hold cash raffles and all of the proceeds will be donated to the Babylon Rotary for the Worldwide Eradication of Polio Project. Tickets must be purchased in advance and dinner choices can be preordered when registering. Eric Glaubitz will provide live music. The Long Island Yacht Club is located on 6.5 acres on the Great South Bay and features a clubhouse for formal dining and dancing, three tennis courts and an Olympic size swimming pool. For children there is a small pool and playground, and activities such as sailing, swimming and parties. The Long Island Yacht Club can be found at 307 Little East Neck Road South in Babylon. 631-669-3270. www.liyc.com.

A Lifetime Journey of Imagination and Learning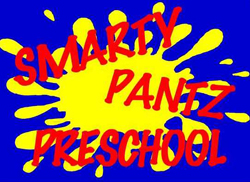 Smarty Pantz Preschool opened its doors in September 2009 with a clear vision in mind-to create a preschool where kids can learn through laughter, love, and experience. With a mission to introduce a lifetime journey of imagination, play and learning, the preschool seeks to provide the strongest foundation possible for early childhood education. Its new summer camp programs are being offered to children from 18 months through 12 years old.
The camps are divided into two age groups: Camp Corduroy for those from 18 months to 6 years old, and Camp Cargo for those from 7 to 12 years old. Smarty Pantz is open five days a week and offers full and half day programs accepting children from 18 months through 4 years of age. Located at 22 Oakland Avenue in Port Jefferson. 631-331-9555. www.smartypantzpreschool.com.