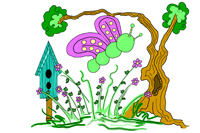 The Enchanted Garden Florist & Nursery
The Enchanted Garden Florist and Nursery is family owned and operated in Northport, offering a wide variety of outdoor and indoor plants, Flags, outdoor gardening supplies and décor. This community residence supplies seasonal products such as mums, pumpkins, and kale for the fall trees, wreaths and poinsettias for the winter as well as hanging baskets, bedding plants, annuals, perennials and much more for the spring and summer. Providing for all occasions, Enchanted Garden Florist and Nursery specializes in fruit and gourmet baskets, holiday centerpieces and much more. The Enchanted Garden Florist and Nursery is week open six days a week and can be found at 638 Larkfield Road, East Northport. 631-266-5050.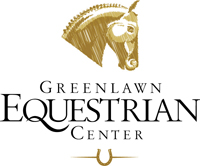 Especially for Horse Lovers
Having opened its doors just one year ago, Greenlawn Equestrian has developed and maintained 20 stalls, eight individual dirt turnout paddocks, two large grass group turnout paddocks, two wash stalls, as well as two outdoor riding arenas. Beginners and advanced riders alike are invited to participate in private and semiprivate horseback riding lessons for 30-minute to 45-minute or 60-minute sessions. Private lessons range from $55 to $95; semiprivate lessons range from $45 to $85 per lesson. In addition, unmounted horsemanship lessons are available for in-depth instruction on handling horses, grooming, equine nutrition, equine first aid and stall maintenance; these lessons range from $70-$100 per session. Greenlawn Equestrian hosts pony rides at $20 for 20 minutes every Sunday from 10am-12pm and 2pm-4pm. Inquire about family discounts and scheduling private times. 29 Wood Avenue, Greenlawn, NY. 631-456-1700. [email protected]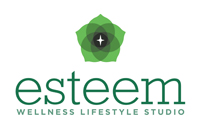 Mind, Body, and Soul Health
As a new destination for health and wellness, Esteem Wellness Lifestyle Studio serves your entire family. Recently cofounded by Julia Fenster and Janine Friedman, the studio offers yoga, fitness, Pilates and meditation classes as well as workshops and wellness services that create optimal mind, body and soul health and vitality. The programs are designed for all ages, from prenatal to kids, teens, adults and seniors! Classes include: Yoga, Fitness and Pilates for Adults, daily 8:15am-12:00pm, evening hours also available; Prenatal Yoga, an eight-week session, Tuesdays at 7:00pm; Meditation for Moms, Mondays at 12:00pm; Teen Fitness, Fridays at 3:15pm; Kids Yoga, Tuesdays at 4:30pm and Teen Yoga, Tuesday at 3:30pm. Classes coming soon: Mommy and Me Yoga, Prenatal & Postnatal Fitness and Partner Yoga. Workshops of interest for January and February: The Art of Inspired Parenting: Creating Extraordinary Families Through Passion and Purpose, The Science of Positive Psychology, Holistic Healing 101: The Introductory Intensive. Esteem Wellness Lifestyle Studio can be found at 45C Broadway, Greenlawn, NY. 631-651-2707 or 917-873-8484. www.esteemli.com.


Help With Speech and Language Disorders and More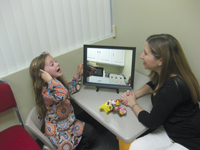 Now with five different locations, The Suffolk Center for Speech & Myofunctional Therapy is located in both Stony Brook and Wantagh, and The Speech Pathology & Swallowing Disorder Services of L.I. is located in Lake Success. The newest additions include Commack's Mid Suffolk Speech Pathology & Swallowing Disorder Services of L.I. P.C., and East Yaphank's Eastern LI Speech Pathology & Swallowing Disorders P.C.
Janine Stiene, the president of the offices, and her group of highly qualified therapists, support families and children across Long Island, specializing in PROMPT, feeding, myofunctional therapy, voice disorders, fluency, augmentative communication, articulation, auditory processing disorders and expressive/receptive language disorders (adults/children). They also offer intensive feeding groups for individuals who suffer from texture and consistency aversions. All of the offices participate with the major health insurance companies and offer flexible hours and scheduling to fit the patients' needs Monday through Saturday.
Locations in Stony Brook, Wantagh, Lake Success, Commack and East Yaphank. 631-689-6858. www.myofunctionaltherapyandspeechcenter.com.