Check out these new additions to Suffolk County, Long Island, that cater to kids and families.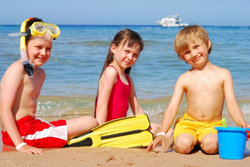 Readiness for School
NY SpeechTime is opening a new office in Southampton for July and August so children can enter school in September with a level of readiness as opposed to having had a period of regression. Providing the support needed throughout the summer months, Gitty Leiner, M.S., CCC-SLP, founder of NY SpeechTime, offers services to children from birth to 12 years old. Leiner has her Speech Language Pathology Master's Degree, her Clinical Competence Certificate in Speech Language Pathology and is both New York State licensed and ASHA certified. She specializes in treating children with disorders of articulation and language. Her clientele includes children from the board of education, and insurance based, early intervention and private students. The new summer office can be found at the Flying Point Office Park Building, 33 Flying Point Road in Southampton. Call Ms. Leiner for more information at 917-697-6187. www.nyspeechtime.com. [email protected].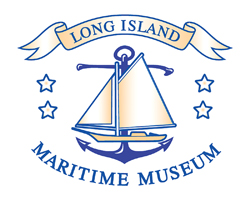 Preserving Long Island's Maritime Heritage
Preserving Long Island's maritime history and heritage for educational purposes, the Long Island Maritime Museum is hosting its first annual Bay Day on June 12th from 10am to 5pm. Bay Day is a celebration of everything related to the waters surrounding Long Island and will include fresh local seafood, live music, children's games and activities, pirate shows and boat rides either by sail or motor. Founded in 1966, The Long Island Maritime Museum is comprised of fourteen acres and nine historic buildings. The museum is located at 86 West Avenue in West Sayville, New York and operates under a license agreement with Suffolk County Parks. For more information, call 631-854-4974. www.limaritime.org.

Premier Pediatric and Adolescent Care
Peds First Pediatrics was founded by Dr. Jason Halegoua in September, 2009. He was joined by Dr. Jennifer Nastasi in January, 2010. Both doctors transitioned from a large multi-site group practice in Suffolk County with the common goal of establishing a practice based on providing the highest level of pediatric and adolescent medical care while maintaining premier levels of customer service. The office is equipped with state-of-the-art technology for hearing and vision assessments, laboratory testing, and asthma evaluations. The office utilizes electronic medical records and makes available vaccination records, growth charts, and many other services through its Web site. Office hours are Monday through Thursday from 8:30am to 6:30pm, Friday from 8:30am to 5pm, and weekends from 9am to 11am. The office location is 3241 Route 112, Building 7, Suite 7 in Medford. 631-732-5222. www.pedsfirst.com.
Occupational Therapy for Children
Occupational therapist Tina Mendoza has brought her expertise to a new office in Westhampton. With a brand new sensory integration gym, the office is unique to pediatrics, specifically autism. Specializing in developmental delay, sensory processing dysfunction, therapeutic listening, vestibular habilitation and parent training, Mendoza hopes to improve the quality of life for the child and his/her family. Serving children from birth through twelve years of age, her goal is to assist the child at home, in school and in the community. Programs include "Handwriting Without Tears," a prekindergarten course; and DIR®/Floortime© which involves working with children at their current developmental level and encouraging them to interact and engage with others. Tina Mendoza, OTR/L, is a New York State licensed occupational therapist and pediatric specialist who is S.I. Certified. The Sensory Center for Occupational Therapy is located at 26 Seagate Avenue in Westhampton. 631-998-0433. www.sensorycenterot.com. [email protected].