Check out what's new in Suffolk County, Long Island, this month, including new programs at places that cater to children and families.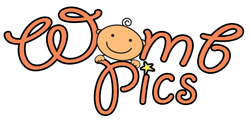 Bonding Before Birth
At Womb Pics Inc. it is possible to experience 3D 4D ultrasound imaging on a tight budget. The new "recession proof" package includes a 15-minute 3D 4D ultrasound imaging session and printed photos. Available for a limited time only.
At Womb Pics Inc., 2D ultrasound images are amplified to 3D 4D ultrasound, which enables the distinct facial features of the baby to be seen, enforcing the bond between mother and baby. As this is a momentous time for families, Womb Pics Inc. extends this gift to family and friends alike. Specializing in 3D/4D ultrasounds and providing gender determination packages, Womb Pics Inc. serves customers ranging in age from 17 to 40 years old.
Womb Pics Inc. can be found at 385 Central Avenue, Suite E, Bohemia; open Mondays 6pm-9pm, Thursdays 6pm-9pm, and Saturdays 2pm-6pm. 631-946-6400. www.wombpics.com.


State-of-the-Art Athletic Center
Boasting a brand new 40,000-square-foot multisport indoor facility, Coastal Sports is ideal for every sport and every age; it hosts leagues, tournaments, training camps, clinics, and birthday parties.
The new building includes turf fields as large as a full field of 300' x 120' and 1/3 size fields of 120' x 100,' making Coastal Sports unique among Long Island indoor facilities. Coastal Sports caters to a number of coed divisions as well as to beginners, intermediate, advanced, and an over-30 division. Events at the facility can be customized to include sports and activities, pizza, cake, and decorations. Specialized fitness classes include Zumba and LIFT. This summer there will also be one-week specialty sports camps in soccer, lacrosse, basketball, football, baseball, volleyball, ultimate backyard games, and speed and agility.
Coastal Sports is open from 10am to 12 midnight, but the space must be rented ahead of time. The complex can be found at 114 Parkway Drive South, Hauppauge. 631-813-1599. www.coastalsports.com.

A Cooperative Nursery
Founded in 1937, the Cold Spring Harbor Nursery School is a not-for-profit cooperative nursery.
Offering music and sign language, the school has recently added an interactive science program with two 3-year-old classes and two 4-year-old classes. The science program includes new equipment, such as a science table and a chick breeder, where the students can watch chicks hatch. The maritime-related programs include lessons such as a fossil dig, where sand is brought in and children uncover a fossil, as well as seashell lessons and crafts.
The interactive curriculum also consists of visits from the Cold Spring Harbor Whaling Museum and the Long Island Science Museum outreach programs. In the past, the museums have taught the properties of bubbles, goo, and slime and helped children make the products on their own. Karate and dance lessons are also available from outside sources.
The nursery is open from 9am-11:45am Monday-Thursday; extended days are available from 11:45am to 1:45pm. Cold Spring Harbor Nursery School can be found behind the fish hatchery at 1670 Route 25 in Cold Spring Harbor. 516-692-9718 or email [email protected].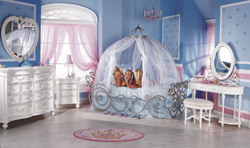 Fun Furniture
Funiture Not Just for Kids has just introduced a new Disney collection including Hannah Montana, High School Musical, and Disney princess units. Offering Disney canopy beds, carriage beds, daybeds, and poster beds, matching Disney princess furniture is also available. The twin sleigh bed and full sleigh bed offer the option to add a trundle bed for sleepovers.
As the only business in New York to provide this line, Funiture has changed the store so that it is 90 percent children and it continues to service 48 states. Providing contemporary and traditional styles, the furniture comes in different finishes such as antique white, fresh white, and cherry. Funiture also furnishes living rooms and adult bedrooms and the store is Business Bureau accredited.
Funiture Not Just for Kids is open from 10am-9pm Monday through Friday, and from 10am-7pm Saturday and Sunday. It is located at 1185 Sunrise Highway in Copiague. 631-608-8636. www.Funiture1.com.