Check out these new additions to Suffolk County, Long Island, that cater to kids and families.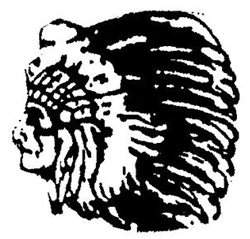 A Different Kind of Camp
Kenwal Day Camp has just introduced its new inflatable water park as part of its preschool and kindergarten summer programs as well as its teen camp. Beginning with a single slip-n-slide, the water park has grown to encompass two 30-foot-long, 10-feet-high misting slip-n-slides and a large inflatable piece that is 30 feet tall and 70 feet long.
Campers ages 3-15 participate in additional summer camp activities that include mini golf, batting cages, an in-line skate park, arts and crafts, go-karts, and karate. There are also special interest clubs for drama, gymnastics, tennis, computers, archery, and swimming.
Events such as "crazy hair day," "decade dress-up days," and "pajama day" are also scheduled throughout the season. Running from July 6th through August 27th, Kenwal Day Camp can be found at 100 Drexel Avenue, Melville. 631-694-3399. www.Kenwaldaycamp.com; [email protected].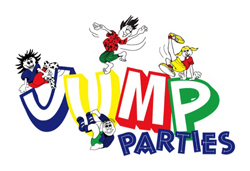 Jump for Fitness
The indoor inflatable party center Jump is offering a day camp from May 18th through August 30th. The first session will be from 10am-12:30pm, including lunch and 16 tokens; the second session will be from 3:30-6pm and will include dinner and 16 tokens.
The Kid Fit program, inspired by Michelle Obamas diet and fitness initiative for kids, is also offered through the first week in May. This program aims to give children four hours of exercise per week and takes place on Tuesdays and Thursdays from 4-6pm. The inflatables include giant slides, ball blasters, bouncers, obstacle courses, and rock walls.
Jump also transforms into Club "151" for Sweet 16s and bar and bat mitzvahs, when the 4,000-square-foot room becomes a Manhattan nightclub for a DJ dance Party. Private parties include party counselors, invitations, paper goods, and tokens for the arcade. The game room is equipped with simulators, sports games, Wii, and Xbox.
Jump is open seven days a week and parties can be scheduled at varying times. Jump can be found at 151 Dominion Boulevard in Ronkonkoma. 631-585-JUMP. [email protected]; www.jumpparties.com.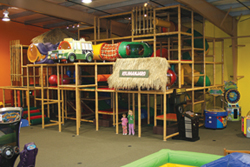 All the Activities Kids Enjoy
Opened in December 2009, Safari Adventure is a brand new, 11,000-square-foot indoor entertainment center for children ages 1-10. Designed and owned by parents of small children, the center puts cleanliness and safety first.
The indoor playground, Kilimanjaro, boasts a four-level soft play structure that includes tunnels, slides, cargo nets, and obstacles and is the largest on Long Island. There are also three inflatable bouncers and video games with tickets that can be redeemed at the Trading Post for prizes such as mini skateboards, bouncy balls, and other items.
Open play is available every day from 10am-7pm. There are no sessions, no need to call ahead, and no limits on how long you can stay.
Safari Adventure also provides food in the Lion's Den Café. The menu consists of healthy food such as whole fruit, salad, cheese sticks, peanut butter and jelly, milk and juice, as well as kid favorites like pizza, hot dogs, baked chicken nuggets, ice cream, and candy.
There are four private party rooms with varying packages that include everything from invitations to game tokens. The facility has child-sized bathroom facilities and a nursing room for moms.
Safari Adventure can be found at 1074 Pulaski Street in Riverhead (entrance is on Columbus Avenue). 631-727-4386. www.thesafariadventure.com.