Stay up to date on new businesses and programs for kids and families opening up in Suffolk County, Long Island this fall.
Individualize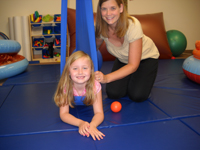 d Occupational Therapy
Less than a year ago, The Kids OT Workshop, a private pediatric occupational therapy clinic opened in Stony Brook to meet the needs of children and their families in the area. Founder and owner Karen A. Ward M.S., OTR/L, approaches each case on an individual basis and customizes a program specifically for the child. The Kids OT Workshop works with children who have a variety of challenges including learning disabilities, developmental delays, challenges with fine motor skills, visual perceptional disorders, autism, attention deficit, pervasive developmental disorder, neuromuscular disorders and head injuries. The clinic works with children who either don't qualify for services offered in their schools or for those who seek supplemental services. The spacious, state of the art sensory motor gym includes a host of therapeutic equipment including suspended equipment, a variety of swings, a climbing wall, and a scooter ramp. The Kids OT Workshop also offers therapeutic listening programs and lecture series for parents. Most major insurance plans are accepted. The Kids OT Workshop. 213 Hallock Road. Suite 2B, Stony Brook. 631-751-2227. www.kidsotworkshop.com.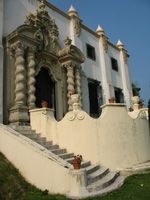 More Than a Museum
The Vanderbilt Museum, located on William K. Vanderbilt II's 43-acre Gold Coast estate in Centerport includes the historic mansion, planetarium and park, and the marine and natural history museum. Families enjoy guided tours, large scale collections including over 1300 pieces of fine and decorative art, over 400 ethnographic artifacts and the 3000-year-old mummy, plus the "Dino Stars" exhibit which includes life size replicas of Tyrannosaurus Rex, a 5-foot long Monitor lizard and a variety of interactive displays. The Planetarium is one of the Museum's largest attractions with a full schedule of sky and laser shows that educate and entertain. A new program, "Our Night Out," is a visual story time experience for ages 2-6 held in the planetarium twice a month on Sundays. The Museum also hosts special Halloween programs, children's theatre, and birthday parties. Vanderbilt Museum. 180 Little Neck Road, Centerport. 631-854-5579. www.vanderbiltmuseum.org.
Coram's Reach for the Stars Tutoring provides in-home, private tutoring services for general and special education students, pre-school age through adult. More than 30 teachers are available and all are New York State certified and have passed criminal background checks. Reach for The Stars prides itself on individualized programs tailored for each student's needs. Services are offered in all subjects including foreign language, as well as Regents exam preparation, PSAT, SAT, college essay writing, test taking, organizational, and study skills. Tutors are also provided for students who require last minute preparation for imminent tests. Flexible, convenient scheduling is available seven days a week, throughout the school year and during the summer. Reach for the Stars also provides an extensive, complimentary resource center of referrals for educational, legal and medical services, occupational and speech therapy, extracurricular activities, and more. Consultations are free and parents are not required to sign contracts. Reach For The Stars Tutoring. 12 Winside Lane, Coram. 631-642-7876. www.reachforthestarstutoring.com.