Check out our roundup of the best family and children's events happening in Suffolk County, Long Island, this October.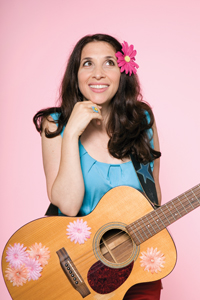 Autumn Tunes
Children's musician Bari Koral will perform two special concerts at Benner's Farm Opening Day Extravaganza. Known for songs like "Hey Ducky," "Backpack," and "A Day at the Beach," Koral blends pop and rock, attracting fans in both children and adults. The Opening Day Extravaganza will include pumpkin picking, hay rides, farm animals, and more. October 2, 12-4pm; concerts at 1pm and 3pm. $6; $5 children. Benner's Farm, 56 Gnarled Hollow Road, Setauket. 631-689-8172.
A Unique Kind Of Dance
After more than 20 years touring the world with Pilobolus Dance Theatre, MOMIX, the Royal Lichtenstein Circus, and Faustwork Mask Theatre, artist Tim Latta will perform his new show, Motion 360, at the Parrish Art Museum's Fall Family Festival. Dance, theater, music, and audience participation combine as Latta creates dances using objects that range from specialized stilts and masks, to ordinary Rollerblades and chairs. A workshop with Latta follows, as well as art activities, face painting, caricature portraits, and more. October 3, 1-4pm. FREE. Parrish Art Museum, 25 Jobs Lane, Southampton. 631-283-2118.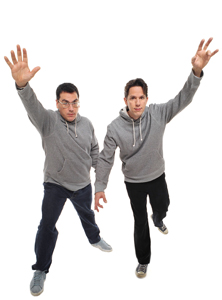 They Might Be Giants
The Brooklyn-based duo They Might Be Giants will perform two shows at Landmark on Main Street October 16. The NYC rockers perform hits from their 2009 release "Here Comes Science," which has received praise across the board for its unique and exciting fusion of rock, education, and humor. The band's pop music is aimed at both kids and adults. The band will play a Family Show at 3pm followed by a Rock Show at 8pm (ages 14 and up). $30-$35. Landmark on Main Street, 232 Main Street, Port Washington. For more information or to order tickets, call 631-247-0100.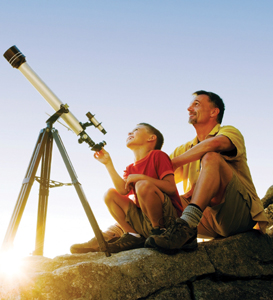 Look Into Outer Space
Celebrate National Astronomy Day with model rocket demonstrations, safe viewing of the sun through solar telescopes, children's games and craft projects, astronomy- and space-themed storytelling, and observations of the night sky through telescopes. October 16, 11pm-midnight. $7; $3 children 12 and under. Vanderbilt Museum and Planetarium, 180 Little Neck Road, Centerport. 631-854-5579.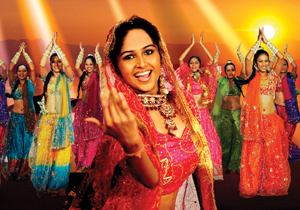 An Electrifying Experience
Original music and choreography from the biggest Bollywood movies past and present come alive on stage at Merchants of Bollywood. Beautiful dancers in over 1,000 glittery costumes and jewelry tell a tale inspired by the life of Vaibhavi Bhavi Merchant, the musical's choreographer, based on the true story of Bollywood's famed Merchant family dynasty of filmmakers and choreographers. October 30 at 8pm; $42. Staller Center at Stony Brook University, Nicolls Road, Stony Brook. 631-632-2787.
For even more fall family activities on Long Island, visit our Online Calendar