Check out these great family events, including kid-friendly shows and Father's Day activities, happening this June across Suffolk County, Long Island.
Hounds on the Sound
Got a passion for pup rescue? Spend your day with fellow animal lovers on a 3K dog walk to raise money for Save-A-Pet Animal Rescue and Adoption Center. Not only will you help a great cause, but you'll also get to listen to live music, participate in raffles, win prizes, and see the animals that need homes. June 12. 10am-3pm. Meet at Memorial Park just west of the Port Jefferson Ferry, Port Jefferson, NY. For more info: 631-473-6333 or www.saveapetli.net.
Fresh from the Farm
Cook with your tweens and teens during one of the Garden of Eve Organic Farm's Farm to Table Cooking Classes this month. Each class begins with an educational harvest tour of the farm, followed by vegetarian recipes and tips to incorporate fresh, farm-to-table eating at home. Led by Garden of Eve Chef Bill Gillin. June 18 and June 26, 11am-1pm. $25 per class; $80 per series of four classes. 4558 Sound Avenue, Riverhead, NY. 631-722-8777.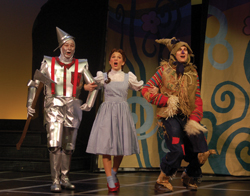 Follow the Yellow Brick Road...
Take a trip to Emerald City this month when you see The Wizard of Oz. This production, by the Youth Theater Series and sponsored by TD Bank, plays Saturdays (11am) and Sundays (10:30am) through June 19. $15. John W. Engeman Theater at Northport, 250 Main Street, Northport NY. 631-261-2900.
Best Picks for Father's Day
Lots of local spots are recognizing dads and grandparents in time for their special holiday. Consider these options for the day:
You might want to start out with brunch at the Snapper Inn for a varied selection of breakfast and dinner food, plus dessert and unlimited champagne and mimosas. $27.95; half-price for kids 11 and under. June 19, seatings between 11:30am and 2pm. 500 Shore Drive, Oakdale. 631-589-0248.
Afterwards, you can try one of these three places that offer freebies for Dad:
Fathers and grandfathers are invited to visit the Heckscher Museum free on their special day. $8 for other adults; $6 seniors (62+); $5 students; FREE children under 10. June 19, 11am-5pm. 2 Prime Avenue, Huntington. 631-351-3250.
Dad and Grandpa can also get free miniature golf, a free go-kart race, and free ice cream at Tiki Action Park. Other adults pay $8.50 for miniature golf; $6 children and seniors; $3 additional games. June 19, 11am-10pm. 1878 Middle Country Road, Centereach. 631-471-1267.
Or visit the largest living collection of New York State freshwater reptiles, fish, and amphibians at the Cold Spring Harbor Fish Hatchery and Aquarium. Visitors can tour two aquarium buildings and eight outdoor ponds, feed the trout, and go fishing. $6; $4 children and seniors, FREE for dads and children 2 and under. June 19, 10am-6pm. 1660 Route 25A, Cold Spring Harbor. 516-692-6768.
Summer Sundae Party
Do you have a little diva in the making? Then bring her over to a Sunday Summer Kick-Off! party, where she can get a mini-manicure and pedicure, have pizza, make her own sundae, and do a summer-themed craft. You must reserve in advance. June 26, 12-2pm. $19.99 first child and $16.99 each additional child. Darlings & Divas, 65 Merrick Road, Amityville. 631-608-4710.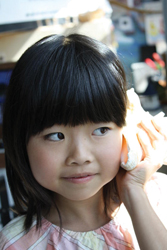 The New Maritime Explorium
The Maritime Explorium, which shared a building with an ice skating rink until last month, has moved to its bigger new home in the historic Chandlery Building, with a balcony overlooking the harbor. Check out the new interactive exhibits and activities that are rich in the maritime history of Long Island. Hands-on activities are appropriate for kids of all ages, including teens who want to volunteer for community service credit. Saturdays and Sundays, 1-5pm; drop-off programs Saturdays 1-2:30pm. $5 admission. 101 Broadway, Port Jefferson. 631-331-2377.
Also see: Kids Helping Kids: Trike-A-Thon for St. Jude's
Our Online Calendar, for even more upcoming family events on Long Island and in the NYC area