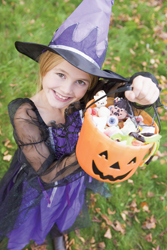 Halloween fun is all around Suffolk County, Long Island this October, with activities families and kids of all ages.. Here are a few of our favorites!

It's Trick or Treat Time!
From spooky shows to costumes parades and not-too-scary haunted houses, here's a sampling of some of the best Halloween events happening right here in Suffolk County. For a complete list of thrills and festive celebrations, visit our Halloween web site.
Walk This Way
This year, the 21st Annual Spooky Walk is expected to be the scariest Halloween walk on Long Island, and at 45-60 minutes, also the longest. Younger kids welcome if parents think they can handle it. Proceeds benefit the handicapped children at Pa-Qua-Tuck. Food, drinks, and souvenirs will be sold at the end of the walk. October 16, 17, 23, 24. 7pm. $12. Camp Pa-Qua-Tuck, Chet Swezey Road, Center Moriches. 631-878-1070. www.camppaquatuck.com; www.spookywalk.com.
Scary Trails to You
Watch out on Tiki's Trail of Terror, when the golf course is covered with scenes of gore, and petrifying actors will terrify brave thrill seekers. Walk the trail without screaming and running! October 16, 17, 23, 24, 25, 26, 27, 28, 29, 30, 31. 7:30pm. All ages. $13. TIki Action Park (formerly Castle Golf), 1878 Middle Country Road, Centereach. 631-471-1267. www.tikiactionpark.com.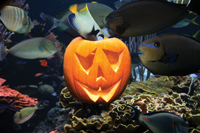 Tricks, Treats, Tentacles and More!
Celebrate Halloween at Atlantis Marine World and go trick-or-treating among slithering sharks, eerie eels, and slimy snakes. Kids take part in games, interactive story time, and spooky science exhibits. Enjoy crafts, including making "boo"tiful "boo"kmarks. Kids in costume receive 50 percent off admission. October 24, 25, 31, and November 1. 11am. All ages. $21.50 plus tax; ages 3-17 and 62+ $18.50 plus tax; 2 and under FREE. Atlantis Marine World, 431 East Main Street, Riverhead. 631-208-9200. www.atlantismarineworld.com.
Halloween Parade
Enjoy a Halloween parade and go to Deepwells Farm for a Not Too Scary Haunted House. October 25. Line up at 12:30pm. All ages. FREE. Capital One Bank, Woodlawn and Lake Avenue; ends at St. James Gazebo, St. James. 631-584-8510. www.stjameschamber.org.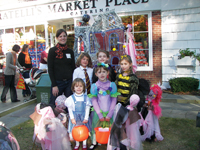 Halloween Festival
Go trick-or-treating for candy at all village shops during the 19th Annual Halloween Festival. Enjoy children's games, a spooky Halloween exhibition by Spotlight Dance Academy, and the Children's Costume and Walkie Bear from WALK radio. Scarecrows on display, free mini-pumpkins and more. October 31. 2pm. All ages. FREE. Ward Melville Heritage Organization, Stony Brook Village Center, Stony Brook. 631-751-2244. www.wmho.org.