Check out our guide to throwing a great children's birthday party or family celebration in Suffolk County, Long Island. You'll find party places and venues, caterers and cake, balloon and other supply stores, entertainers like magicians, clowns, and face painters, and more!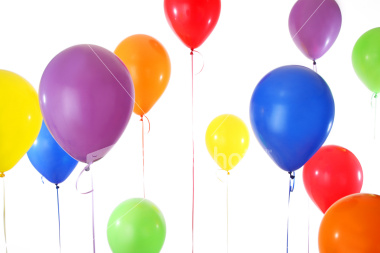 300 LONG ISLAND
895 Walt Whitman Road, Melville
631-271-1180

Throwing your child's birthday party at home? Well, take a break this year and let someone else take care of the details, including invitations, decorations, catering, and games. At 300 Long Island, it's all here so you and your guests can celebrate exactly the way you want. Choose from a variety of birthday packages and consider reserving the Back 9, a private suite soundproofed for kids. To get your party rolling, visit 300longisland.com.

ACTIVE KIDZ LONG ISLAND
200 Robbins Lane, Jericho
516- 621-6600

If you want to host a wow birthday party, Active Kidz is the place. Active Kidz, the ultimate family entertainment center on Long Island, offers two birthday party options. The Active Play package includes a 4-level Adventure Maze and choice of Inflatable Fun Zone, Cannonball Air Blast, or glow-in-the-dark dance fun. The laser tag package features a 40-player Battle-Quest-themed arena with spectacular special effects, pulsating sound system, and interactive robots. Both 1½-hour long parties include pizza and drinks for kids. Packages can be customized. Visit activekidzlongisland.com or call 516-621-6600.

ART LEAGUE OF LONG ISLAND
107 E. Deer Park Road, Dix Hills
631-462-5400

Put the ART in your pARTy! Your party will be held in one of our nine professional art studios led by an experienced Art League instructor. You and your guests will bring home a one-of-a-kind piece of art work. Choose from many mediums and projects. For more information call 631-462-5400.

BOBB HOWARD'S GENERAL STORE
581 Lakeville Road, New Hyde Park
516 354-9564
Email [email protected]

Tired of the same stuff your kid brings home in a party bag? Check out Bobb Howard's General Store, voted Best of Long Island: Candy Store, Toy Store, "Mom and Pop" Store, and Collectibles Store. Voted a Family Friendly Favorite, and named one of the 101 Places to Bring Your Family, this place is chock full of retro candies and toys. Get back to the "classics" for kids and "kids-at-heart". Share your childhood with your kids and grandkids and giggle with nostalgic memories. Old-fashioned service, old-fashioned values, and free popcorn from their 1947 popcorn machine!

BOOMERS!
655 Long Island Ave., Medford
631-475-1771

Boomers are the birthday party specialists! Have fun at your birthday on the Go-Kart Track, in the Game room, or enjoying bumper boats, miniature golf, Kid Coaster, Boomers Train and more. We offer everything you could possibly imagine for that special birthday boy or girl, and birthdays include invitations, decorations, food, drinks, games, and clean up! The birthday child receives one free spin of the prize wheel and 200 redemption tickets. Each guest receives 10 tokens and 25 redemption tickets. Packages start at only $16.99 per person. Book online now at boomersparks.com!


BOUNCEU FARMINGDALE
101 Carolyn Blvd, Farmingdale
631-777-JUMP 5867)
Email [email protected]

BounceU Farmingdale was voted "Best of Long Island" for Children's Party Place, Camp and Family Amusement Center. We provide the ideal combination of inflatable structures, a clean environment, incredible customer service and non-stop excitement in a private-party atmosphere. We feature giant inflatable toys and a wide variety of activities for children and adults, including basketball and boxing, obstacle courses and slides. We take pride in providing superior customer service. Private parties are meticulously planned and prepared by our knowledgeable staff, so parents can relax and enjoy themselves.

BOUNCEU SMITHTOWN
Country View Commons, Nesconset
631-265-JUMP (5867)

Where kids' birthday parties are non-stop fun: With our amazing inflatables, unbeatable customer service, and clean, climate-controlled environment, all you have to do is show up and take pictures. Kids flip for our unbelievably cool bounce stadiums. Throwing a private party at BounceU couldn't be easier. Just give us a call, choose one of our packages, and let us take care of the food, the cleanup and everything else. It's no wonder we're one of New York's favorite party places for kids.

CANDY LAND CREATIONS
197 Main St. (Across from Mario's), East Setauket
631-675- 2450
Email [email protected]

Tired of the same old parties? Try something new and exciting right here in our candy store at Candy Land Creations. It's a fun-filled atmosphere for kids and adults too! We close our store for your party, which is 1½ hours long held on Sundays and Mondays. Ask one of our candy specialists for details. All party packages include invitations, birthday cake, pizza, beverage, balloons, and either an edible craft or a keepsake craft that guests create and take home. No fuss, no mess for Mom! Life just got sweeter!

CELEBRATIONS IN THE KITCHEN
63 E. Old Country Road, Hicksville
516-396-2193

The originators of baking birthday parties and classes are back and better than ever in our spacious facility. Friends and family experience our café and bake shoppe while baking in our real bakery kitchen where the hands-on action takes place. Comfortable separate party rooms included. We offer fabulous back-to-school, holiday, and seasonal events and unique party packages for 1st birthdays, family gatherings, showers, scouts, camps, etc. Custom party favors and desserts can be ordered.

COLD SPRING HARBOR FISH HATCHERY & AQUARIUM
1660 Route 25A, Cold Spring Harbor
516-692-6768
Email [email protected]

Give your little animal lover and their friends a birthday unlike no other at the Cold Spring Harbor Fish Hatchery and Aquarium. Parties include live animal encounters and fish feeding, indoor or outdoor picnic tables and tablecloths, and goodie bags filled with toys and candy. The cost is $250 for a weekend birthday party; $200 for a weekday birthday party for up to 12 kids. Come celebrate with us. Call or visit our website for more info: 516-692-6768; cshfha.org.

GAMETRUCK
516-629-5595

The ultimate mobile video game party serving all of Long Island! GameTruck is a mobile video game theater that is completely self contained and all-weather. It is always 75 degrees and dry inside our custom game theater. Every GameTruck is equipped with 6 HD TVs inside our theater, as well as 2 HD TVs outside! We can accommodate up to 28 players all playing the latest multiplayer games on Xbox, PS3, Wii, and Wii U. Two game coaches manage the event while you sit back and relax or join the fun. Great for children ages 6 and older, and adults too!

GAMIN' RIDE - LONG ISLAND
105 Hoover Place, Centerport
516-680-1877
Email [email protected]

Gamin' Ride is a mobile, indoor-outdoor entertainment theater experience that brings the latest video game technology right to your home! Gamin' Ride produces high-energy, interactive parties for all ages. Two-hour party packages include the use of video game consoles including: Xbox 360, PlayStation3 and Wii. Gamin' Ride parties also offer iDance, laser and water tag, and XPlatter. All this led by a charismatic game guru - while promoting fun, family-oriented interactivity.

HARBES BARNYARD ADVENTURE
715 Sound Ave., Mattituck
631-365-2937

Join us at Harbes Barnyard Adventure for a birthday party of a lifetime. At the Harbes Barnyard you will discover pig races, animal shows, secret hedge maze, baby farm animals, bunnyville, pedal cart race track, and much more. Let us take care of everything so you can enjoy the special day with your child. For more information please call 631-365-2937 or visit our website harbesfamilyfarm.com.

HUNTINGTON CENTER FOR PERFORMING ARTS
310 New York Ave., Huntington
631-271-4626

Make your child's birthday party a memorable and creative event! Just choose a theme and we'll do the rest! Our themes include Nutcracker, ballerina, fairy, pirate, Alice in Wonderland, princess, knight, or clown dancer. Your party includes a 45-minute ballet/creative movement class for the children and a performance by the guest artist of your choice: Ballerina, Nutcracker, Soldier, Princess, or Sugar Plum Fairy. We'll provide a craft for the kids, pizza, juice/water and paper goods, all in a private room of your very own. Call today to reserve your space.

ISLANDERS ICEWORKS
175 Underhill Blvd., Syosset
516-496-2277

Get ready to give your child a birthday they'll never forget – an ice-skating party at Iceworks, the official practice facility of the New York Islanders. Your child and their friends can experience the thrills, chills and even spills of skating at the same facility as the Islanders. Best of all, you bring the kids, cake & candles, we'll handle the rest! No matter the season, Islanders Iceworks is the coolest place to host your child's birthday party!

JOHN W. ENGEMAN THEATER AT NORTHPORT
250 Main St., Northport
631-261-2900

Create a unique birthday celebration for your child! Our youth series productions bring classic storybook characters to life, singing and dancing their way into the heart and memory of your child for an unforgettable birthday celebration! Our birthday party package includes a personalized birthday greeting on our LoungeCast monitor, "Happy Birthday" sung to the birthday child by the show cast, a ticket to the Youth Theater Series production, and a complimentary beverage and kid-friendly snack. Ask about our extra party package upgrade! A group of 15 or more is required.

JUNGLE BOB'S REPTILE WORLD
2536 Middle Country Road, Centereach
631-737-6474

Jungle Bob LIVE! puts the wild in wildlife. Exciting, adventurous birthday parties bring the wonders of nature to your party through interactive, entertaining live reptile shows. Birthday parties are held at your location or in the Outback at Jungle Bob's. Your guests encounter some of the world's most "unloved, unusual, and unknown" creatures; snakes, lizards, turtles, crocodilians, frogs, toads, salamanders, tarantulas, scorpions, and more! We also deliver programs to schools, camps, libraries, and scouts. Visit us at Jungle Bob's Reptile World, the coolest store on Long Island. Weather permitting.

KIDZ PARTY FUN
718-644-6518
Email [email protected]

Kidz Party Fun brings the party to you! We customize your party package to suit any budget. Themed party packages include your favorite princess, mascot character and/or clown of your choice! Services include face painting, balloon sculpting, temporary tattoos, musical games and dancing, cotton candy, bubble fun, sand art fun, jewelry beading, glitter art tattoos, and more! DJ services and magician are also available by request. Affordable rates. Call us today to book your party!

LANYARD LADIES
21 Ryder Place, East Rockaway
516-578-2248
Email [email protected]

The Lanyard Ladies friendship bracelet and lanyard birthday parties bring the party to you, or you can come to their party place or one of their partner locations. With dozens of colors of string and lanyard, make hundreds of different designs, learn various patterns, and make a variety of crafts including string bracelets, necklaces, and more. They offer classes and an amazing craft kit and instructional DVD. Check out their website to purchase. Join The Lanyard Ladies summer camp for a stringtastic good time.

LONG ISLAND AQUARIUM & EXHIBITION CENTER
431 E. Main St., Riverhead
631-208-9200 x186

Make a splash with your child's next birthday and celebrate it here. We offer everything for an unforgettable aquatic celebration – private party room, pizza, cake, a guided tour of our fascinating exhibits, unlimited Submarine Simulator rides, and reserved seating at our Sea Lion Show – all in a venue like no other. You can even add a tour boat cruise or arrange a themed party hosted by one of our mascots. Don't forget to ask about sweet 16s and bar/bat mitzvahs.

LONG ISLAND SCIENCE CENTER
11 West Main St., Riverhead
631-208-8000

LI Science Center has so many customized party packages to choose from such as: Dinosaurs! Dinosaurs!, Fly Away with Rocket Science, Egyptian Treasure, Wacky World of Chemistry, Ice Cream Science, Spa Science, and Chocolate Science. Every package includes exclusive use of museum for 2 hours, including an exhibit area which comes with two adult educators, 25 party invitations with directions, table covers and table decorations, and a hands-on project of your choice. The birthday child receives a birthday T-shirt!

MAD SCIENCE OF LONG ISLAND
P.O. Box 41, Woodmere
516-570-7302

For more than 20 years Mad Science of Long Island has provided top-quality educational and fun science programs for children. Their hands-on, high-energy parties are performed by a trained Mad Scientist who brings all the necessary equipment to you. All birthday party packages include Mad Science Invitations, a Mad Science Poster, and a take-home activity each child works on during the party. They also offer add-ons such as Dry Ice and Bubbling Potions, Rocket Launching, and Science Goodie Bags. Mad Science programs are developed by a team of professional educators, scientists, and entertainers.

MEDIEVAL TIMES
149 Polito Ave., Lyndhurst
888-935-6878

Surrender to an age of bravery and honor and witness epic battles of steel and steed during our all-new show. From ringside seats, discover a feast of the eyes and appetite with more action, more fun and more excitement than ever before. As you thrill to a rousing live jousting tournament, marvel at awe-inspiring horsemanship and falconry, Medieval Times serves a four-course meal fit for royalty. Hang on to your helmet. The show is about to begin.

MINI MONET, INC.
19B Main St., Sayville
631-218-9797

Art allows children to communicate and express themselves in a friendly and non-limiting environment. Mini Monet Art Studio has created a program for children with special needs to explore art expression as they enhance higher learning, thinking, knowledge of visual arts, and dexterity. We use many different materials when creating projects in order to reach every child's potential. The classes offer a 1-to-5 ratio to guarantee success in a safe and loving environment.

MONSTER MINI GOLF
Sunshine Shopping Center, 700-47 Patchogue Yaphank Road, Medford
631-775-8687

All party packages include: 1 1/2 hours of party time followed by 18 holes of Monster Mini Golf, game cards for the arcade for guests and the birthday child, private party room, full-size refrigerator with freezer, plenty of room for food, pizza, etc., paper plates and cups, bowls for chips, microwave, ice cream scoop, napkins and utensils, cake knife and cake server, and nicely decorated table. Ask about our "Not so Sweet Sixteen" packages! Party packages start at $250.

NEW YORK ISLANDERS
1255 Hempstead Turnpike, Uniondale
800-882-ISLES x3

Still trying to plan the best birthday for your child? The Islanders have the hottest party on ice! Discounted tickets, a visit from Sparky the Dragon, your child's picture on the video board & much more are included in our Islanders birthday bashes. You've never had a birthday party in this atmosphere before. Add on bonuses can include autographed jerseys, sticks, & pucks for the child. Give your child the experience of a lifetime!

NOT JUST ART®/MUSIC TOGETHER®
183 South St., Oyster Bay
516-922-8300

Celebrate creatively! Not Just Art's warm and memorable birthdays are planned and staffed by experienced teachers; each celebration is unique and personalized for your child. We have more than a dozen fun music, art, and science parties for children ages 1-12 years, and other projects available upon request. Activities are designed to ensure children of all ages, needs, and abilities feel successful. And, the specialty toy store is the perfect place to find fun toys and tools to spark young imaginations!

OH MY GIRLS (OMG)
140 Jericho Turnpike, Syosset
516-802-5800
Email [email protected]

Oh My Girls! is all about creating a revolution in girlhood...that means even changing the way girls "party." In their first year of business more than 2,000 girls have helped their friends celebrate. Have your next event at OMG! and celebrate in a way that supports the body, mind, and soul. Let your daughter design her own party menu, choose a fabulous fitness class and have your guests create a self-made smoothie treat. Having fun is much more than getting a bag full of candy...get the "real" goodies (exercise, eating right, spending quality time with friends, etc.) that will keep your daughter healthy, fit, and fabulous for life!

PROFESSIONAL KIDS ENTERTAINMENT
Proudly Serving Long Island, Queens, Brooklyn, Manhattan & the Bronx, Franklin Square
516-596-5067
Email [email protected]

At Professional Kids Entertainment, our goal is to create an unforgettable and memorable party experience for you and your family. We provide the highest quality children's entertainment and rental services in the industry. If you're looking for a professional, dependable, and enthusiastic team – you've come to the right place! We are a family-owned and -operated entertainment company, offering a wide range of party and entertainment services including: clowns, inflatable bounce houses, characters, magicians, princesses, magic shows, face painting, party concession rentals, and more.

SAFARI ADVENTURE-CHILDREN'S ENTERTAINMENT CENTER
1074 Pulaski St., Riverhead
631-727-4386
Email [email protected]

Safari Adventure specializes in birthday parties. Celebrate your next birthday or special occasion at Safari Adventure. We offer four private party rooms perfect for your next family function. We will set up, clean up, and handle all the details for your party adventure including food, beverage, birthday cake, invitations, and thank-you cards. A Safari Adventure Party Guide will assist you in every detail from planning to execution, so that your party is perfect and totally hassle-free.

SCHOOL OF ROCK, LLC
154 Mineola Ave., Roslyn Heights
516-767-2262
540 Smith St., Farmingdale
631-425-5191

Did you know that in addition to being the most innovative music program, School of Rock offers awesome parties? Let us bring the School of Rock experience to you! Our teachers will provide your child and guests with exciting games, amazing music, and loads of fun. Whether you're having a birthday celebration or just a gathering of friends, a School of Rock party is the perfect choice! Call Alicia at 631-629-5015 to book your party today!
SPORTIME - SUFFOLK
631-267-3460
Amagansett Multi-Sport
631-267-3460
Kings Park
631-269-6300
Quogue
631-653-6767
Email [email protected]

Does your child love sports? Treat your child to the greatest sports birthday party ever, at SPORTIME. The birthday child spends his or her birthday playing soccer, hockey, basketball, baseball, or a multi-sport combination of his or her favorites. SPORTIME also offers tennis, dance, rock climbing, and pool parties at selected locations. All you need to do is bring the cake. Visit us online and click on "parties" to find out more.

STATION SPORTS FAMILY FUN CENTER
25 Depot Road, Huntington Station
631-673-1830

At Station Sports Family Fun Center, parties start as low as $149.99 for 10 children in our festive private party rooms. Our new 18-hole mini-golf course, batting cages, wiffle ball, and a Western-themed paintball target attraction is fun for the whole family. Step indoors to our exciting arcade with a Prize Zone filled with treasures. Challenge your family to a game of mini-bowling for more fun. Fun bear stuffing parties too. For any occasion, we do it all with just one call at 631-673-1830. Follow us on Facebook for daily specials.

660 Terry Road, Hauppauge
631-232-3222,x201

Throw an exciting skating party. Party packages include a two-hour party with 75 minutes of skating, skate rentals, and free admission and skate rentals for the birthday child's parents. Instructors are available for an additional charge. During July and August, enjoy a pool party. We offer Olympic-size, diving, and kiddie pools. A friendly hostess assists with your party needs. We provide invitations, balloons, and all paper goods. At the Time Out Café, children enjoy drinks, chips, and hot dog or slice of pizza. The guest of honor receives a special gift.

THE SUFFOLK THEATER
118 E. Main St., Riverhead
631-727-4343

The Suffolk Theater is truly one of the most beautiful interior spaces in Suffolk County, if not all of Long Island. The magnificent, landmark marquee lights up Main Street and gives a taste of the theater's meticulously restored 1930s interior. This unique and versatile space has two Art Deco bars, fabulous food and catering by Tom Schaudel and always, first class entertainment. Birthdays are our specialty and there's always something to celebrate at The Suffolk Theater!

TUMBLING TUNES
212 Laurel Road, East Northport
631-697-0140
Email [email protected]

Tumbling Tunes specializes in parties for children ages 1-6 years. Our parties consist of music, movement, games, gymnastics, and free play tailored to your child's age and ability. Pizza, juice boxes, and balloons are included for kids although we offer a healthy food option if desired. Ample staff assures a safe, interactive environment. Parties start at $250 for up to 12 children. A photographer, gourmet cupcakes, and goody bags available. Children are sure to enjoy their special day at our high energy parties!

ULTIMATE GAGA & ULTIMATE 575
575 Underhill Blvd., Syosset
516-921-GAGA

Looking for the perfect venue for your next birthday party, bar/bat mitzvah, or Sweet 16? Come check out Ultimate GaGa and Ultimate 575, the first indoor arena anywhere featuring the fast-paced, action-packed game of elimination. Our 20,000 square-foot facility, which also sports a basketball court and interactive arcade, offers an experience like no other for fans of this increasingly popular obsession. You will see why we are Long Island's new favorite birthday party destination as well as the "it" place all the kids are talking about!

WHAT'S COOKING?
30 E. Main St., Oyster Bay
516-922-COOK 2665)

Featured on Martha Stewart, Newsday, and News 12, What's Cooking? is a culinary school, summer camp, and No. 1 choice birthday party place that allows children ages 2-15 to explore their creativity in culinary arts. Spring classes are booking now. Register early for summer camp and receive a discount. Each week campers experience a new theme: Peace, Love, and Rock and Roll, We've Gone Buggy!, Carnival Week, Luau, International Cooking, and more. Campers create a craft, snack, lunch, and a take-home goody. We can customize your child's party with a firehouse tour, sundae bar, chocolate fountains, and more, making any birthday memorable!