Check out our roundup of the best events for kids and families happening this month in Suffolk County, Long Island, including kid-friendly theater and family museum activities.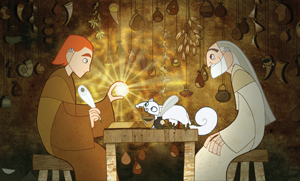 A Magical New Year's
See The Secret of Kells at the New York Children's Film Festival. Each year, North America's largest festival of film for children and teens presents a kaleidoscopic collection of the best new animation, live action, and experimental film. The 2010 Academy Award-nominated film for best animated feature, The Secret of Kells brings together magic and mythology and explores the power of imagination. January 1 at 12pm. $10. Cinema Arts Centre, 423 Park Avenue, Huntington. 631-423-7611.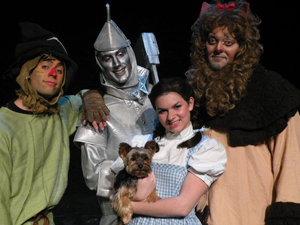 Adventure, Friendship, and Ruby Slippers
Travel down the yellow brick road with The Wizard of Oz. The classic movie-musical comes to life on the stage as Dorothy, Glinda, the Scarecrow, Lion, Tin Man, and wicked old witch make the journey down the yellow brick road to the Emerald City, looking for their hearts desires. Plus, see all the characters fly across the stage courtesy of ZFX. $12-$16; $10 students. Through January 23; show times vary, see website for full schedule. CM Performing Arts Center, 931 Montauk Highway, Oakdale. 631-218-2810.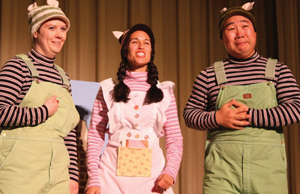 Opera for Kids
See the classic tale Three Little Pigs, this time told with original lyrics and set to the great music of four of Mozart's operas: The Magic Flute, Cosi Fan Tutte, Don Giovanni, and The Marriage of Figaro. Composer John Davis arranged the music and wrote this very innovative introduction to opera for children. January 23 at 2pm. $18. Landmark on Main Street, 232 Main Street, Port Washington. 516-767-6444.
Creations of Love
Create an artist-inspired Valentine's Day wreath at Art After School!: Heart Art. Learn about works of art by renown artists Jim Dine and Robert Indiana and their relationship to the celebration of this holiday. Hand-design your own fabric, experiment with lettering using oil pastels, and tie it all together into an original wreath decoration. Art materials and a snack are provided. Advance registration is required. January 25 at 4:30pm. Appropriate for ages 10 and older. $15. The Heckscher Museum of Art, 2 Prime Avenue, Huntington. 361-351-3250.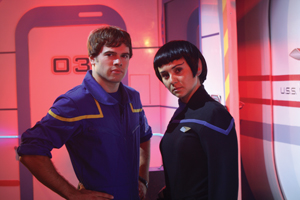 Trekkie Special
Join the Starfleet Academy and see science fiction come to life at Mad Science Presents Star Trek Live, a one-hour journey in the grand tradition of Star Trek. $12. January 30 at 4pm. Staller Center for the Arts, Stony Brook University, Stony Brook. 631-632-2787.
Classic Cars
A rare 1909 Reo Gentleman's Roadster, donated a half-century ago to the Suffolk County Vanderbilt Museum, is now partially restored and on exhibit once again in the Turntable Gallery of William K. Vanderbilt II's mansion, next to his 1928 Lincoln touring car. In addition to seeing both classic automobiles, learn about the history of the famous Vanderbilt Cup Races, which Vanderbilt created in 1904. That same year, Vanderbilt, a pioneer American race driver, set a new land-speed record of 92.3 miles per hour in a Mercedes at a course in Daytona Beach, Florida. The Turntable Gallery displays Vanderbilt Cup photographs and memorabilia and includes detailed dioramas that depict exciting moments from the races. Tuesday, Friday, and Sunday 12-5pm; Saturday 11am-5pm. $7 ; $3 children 12 and under. The Vanderbilt Museum and Planetarium, 180 Little Neck Road, Centerport. 631-854-5579.