Related: long island, suffolk, activities, events, February, 2011, family, children, kids, theater, shows, Valentines Day, concert, museum, festival,




See what's happening this month in Suffolk County, Long Island. We've rounded up some of the best family events in February, including kid-friendly shows, Valentine's Day activities, and cultural festivals.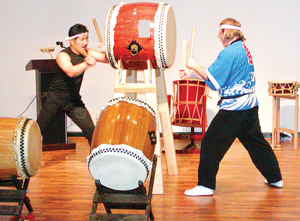 Celebrate the Year of the Rabbit
Participate in a Chinese New Year Celebration, with drumming, dancers, and a nine-foot lion. See performances by the Wu Mei Kung Fu Association, Spotlight Dance Academy, and the Stony Brook Taiko Drum Ensemble, and make traditional crafts. Advance reservations required. February 6 at 1:30pm. $10; $8 children under 12. The Ward Melville Heritage Organization Educational and Cultural Center, Stony Brook Village Center, 111 Main Street, Stony Brook. 631-689-5888.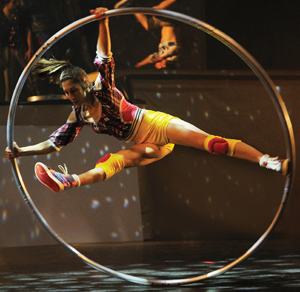 Dancin' Feats
Cirque Éloize combines new circus arts of uncanny physical feats with break dancing, hip-hop, and theatre in its hit show, "iD," a ground-breaking, urban-flavored work in which 14 artists create a playful world of extreme sport. Experience aerial acrobatics set to the throbbing backdrop of electronic rock keyboard music and videos. February 13 at 4pm. $38; $19 children 12 and under. Staller Center for the Arts, Stony Brook University, Niccols Road, Stony Brook, NY. 631-632-2787.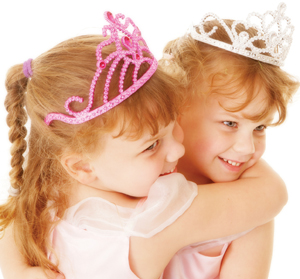 Check Out Our Top Picks for Valentine's Day!
Make a heart-shaped pizza, heart-shaped meatballs and spaghetti, eat-your-heart-out cookies, chocolate-dipped strawberries, and a passion fruit smoothie at What's Cooking?'s Valentine's Day Party. February 11 at 4:30pm. $49. What's Cooking?, 30 East Main Street, Oyster Bay. 516-922-2665.
The Fancy Nancy Valentine's Party includes a Fancy Nancy book reading, tea party, Valentine's craft, and surprises. Dress up and taste fancy foods, and learn about all things fancy as you discover tips on how to be just like Nancy. Preregistration is required. February 12 at 11am or 2pm. $40. bubble, 15 East Main Street, Babylon. 631-587-0050.
Design your own souvenir dessert plate, create chocolate-dipped candies, and decorate brownie heart melt-aways at Lilchefs.com Special Events' Valentine's Sweetheart Social. Plus, personalize a chef hat and apron, enjoy holiday refreshments, pose for a commemorative photo of your finished masterpiece, and receive a personalized certificate of accomplishment. Space is limited; prepaid reservations are required. February 12 at 10am or 1pm. Call for pricing. Parent Resource Center, Landmark on Main Street, Lower Level, 232 Main Street, Port Washington. 516-338-0552.
Bring pajamas and a pillow to the Pajama Party for Valentine's Day. Enjoy a pizza dinner, running games, and ocean arts and crafts, and wind down the evening with a movie. Preregistration is required. February 14 at 5pm. $25. Cold Spring Harbor Whaling Museum, 279 Main Street, Cold Spring Harbor. 631-367-3418.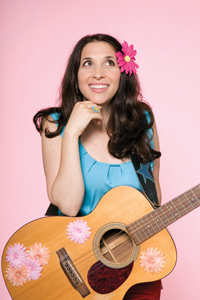 A Double Dose of Rock
Jam to the sounds of the Bari Koral Family Rock Band when they perform at two venues this month. Pop like popcorn, surf the waves, drive cars, turn from a caterpillar into a butterfly, or run a farm during this interactive show. Koral is known for her fun tunes for children (and adults) that have been played over 20,000 times on toddler radio stations. Her new album, "Rock and Roll Garden," has been honored with the 2010 NAPPA Gold Award for the best new album for kids, and the Parents' Choice® Silver Award. February 13 at 11:30am, at the Community Synagogue, 160 Middle Neck Road, Port Washington; $10 advance, $15 at the door, FREE children under 1; 516-883-3144. February 25 at 10:30am at the Suffolk Y JCC, 74 Hauppauge Road, Commack. $8.
Perform to Win
Enter Long Island's Got Talent and have the opportunity to show off your stuff this spring. Created by the Ward Melville Heritage Organization Youth Corps, the contest is open to students in Nassau and Suffolk counties who are 10 to 17 years old and who sing or play a musical instrument. Scholarships and cash prizes will be awarded for first and second place. Entries must be received by February 18. For full contest rules, performances, and an entry form, call 631-751-2244 or visit www.stonybrookvillage.com.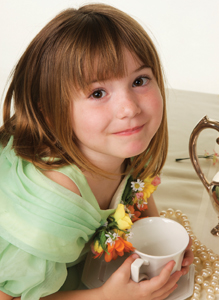 High Tea For Two
Bring your favorite doll and tea cup for Tea with Dolly and Me. Share stories about your doll, create simple embroidery, and make a yarn doll and a toy. Several historical dolls will be on display, and finger sandwiches, sweets, and tea will be served. Presented by the Huntington Historical Society. Appropriate for ages 6-12. Reservations are required; space is limited. February 25 at 1pm. $5; $15 children. David Conklin House, 2 High Street, Huntington. 631- 427-7045 x401.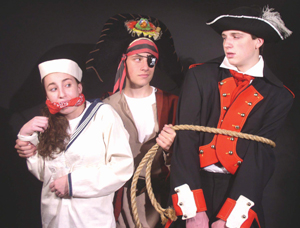 Ahoy, Matey!
Ride the high seas to adventure when the Arena Players Children's Theatre presents The Pirates of Treasure Island. Travel along with and become part of Long John Silver's pirates and Captain Smollet's crew as they battle storms, jungles, ghosts, and each other for the hidden mystery on Treasure Island. Through February 27. Saturdays and Sundays at 1pm at Arena Players Second Stage, 294 Route 109, East Farmingdale; $10. Saturdays at 3pm at the Carriage House Theater at the Suffolk County Vanderbilt Museum, 180 Little Neck Road, Centerport; $10. 516-293-0674.
---
Get Your FREE Indoor Activity eGuide!
---
More Recreation/Outings Articles
2010 Nassau Coliseum Fair in Uniondale, NY
DanceAfrica 2011 at BAM: Viva Cuba!
Brooklyn May Calendar Highlights: Family Activities
Spring 2011 Bird Watching Events in Westchester County, NY
Westchester County, NY, May Calendar Highlights: Activities for Families

Be a good fellow parent and share this with a friend who would be interested
Local Recreation/Outings Sponsors
See Our Recreation/Outings Directory