Puppets in Outer Space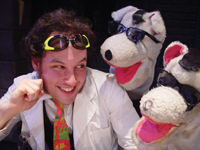 A brand new musical, Starship Imagination: Sheep in Space, is launching at Theatre Three. Don't miss this show, which features puppets, live actors, and "the sheep that got left behind," as they lift off on a journey to outer space. Kids learn all about the solar system and the power of imagination. All ages. $8. Saturdays, January 16, 23, and 30, at 11am; Sunday, January 24, at 3pm. Theatre Three, 412 Main Street, Port Jefferson. 631-928-9100. www.theatrethree.com.
All in the (Bach) Family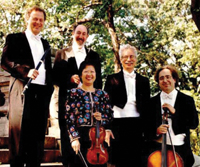 Young musicians will learn all about J.S. Bach as members of Aulos Ensemble perform An Afternoon with the Bach Family: Aulos Ensemble Children's Concert and pretend to be members of the Bach family. All ages. $12. January 24. 3pm. Staller Center for the Arts, Stony Brook University, off of Nichols Road, Stony Brook. 631-632-2787. www.stallercenter.com.
A Witch and a Pot of Pasta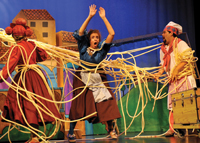 Tomie daPaola's children's book, Strega Nona, comes to the stage in Westhampton, delighting audiences with a musical score, costumes and a set inspired by the book's illustrations. Watch as Nona the magical witch tries to save her Italian village from a magic pasta pot that threatens to engulf the whole town with pasta. January 25-27. 10am and 12:30pm. For grades pre-K to three. $10. Westhampton Beach Performing Arts Center, 76 Main Street, Westhampton Beach. Contact Cheryl Wheeler for tickets at 631-288-2350, ext. 102. www.whbpac.org.