Check out these great family events scheduled in the month of August in Suffolk County, Long Island. Whether you're looking to catch an outdoor movie screening, enjoy a kid-friendly concert, or visit a museum, we've got all the information a Long Island family needs.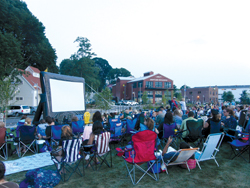 Movies on The Harbor
The Port Jefferson Village Center at Harborfront Park is offering its Movies on the Harbor series, a lineup of free outdoor movies. All events begin at dusk at 101-A East Broadway in Port Jefferson. Call 631-802-2160 or visit www.pjvillagecenter.com for more information. Here's the upcoming schedule:
My Fair Lady: August 3. Rain date: August 4.
Harry Potter and the Half Blood Prince: August 10. Rain date: August 11.
Maltese Falcon: August 17. Rain date: August 18.
G-Force: August 24. Rain date: August 25.
New Moon: August 31. Rain date: September 1.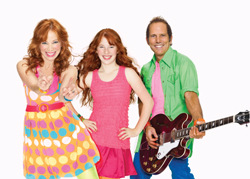 Pizza and Pajama Party
On August 6, kids can visit the Children's Museum of the East End in their pajamas and enjoy a pizza party and live concert by the children's band Laughing Pizza. 6pm. All ages. Call for pricing and reservations. Children's Museum of the East End, 376 Bridgehampton/Sag Harbor Turnpike, Bridgehampton. For more information or to make a reservation, call 631-537-8250 or visit www.cmee.org.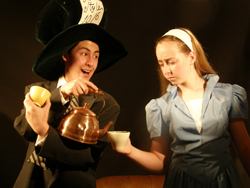 Summer Shows for Kids
There's something for all tastes at nearby theaters. Here's what's on stage this month.
At the Vanderbilt Museum
A Midsummer Night's Dream: Arena Players perform this Shakespearian comedy that celebrates the humorous aspects of love outside in the museum's cobblestone courtyard. Fridays 8pm and Sundays 7:30pm through August 29. All ages. $7, $6 students and seniors, $3 children 12 and under.
Alice in Wonderland: Enjoy the adventures of Alice, the White Rabbit, and the Mad Hatter in Arena Players' performance of this classic. Saturdays and Sundays at 2pm through August 29. All ages. $10.
Suffolk County Vanderbilt Museum, 180 Little Neck Road, Centerport. 516-293-0674. www.arenaplayers.org.
At CM Performing Arts Center
Seussical: See the stories of Dr. Seuss come to life in this performance for families. August 5-21. 2pm Saturdays; 10am Thursdays and Fridays. All ages. Call for pricing.
Footloose: The rebellious cast of Footloose takes the stage. The Oscar-nominated Top 40 score includes the hits "Holding Out For a Hero," "Somebody's Eyes," and "Let's Hear it For the Boy." August 8-22. See schedule online. $22, $20 seniors, $16 students; except Wednesday and Sunday night 7:30pm performances $18, $16 seniors and students.
CM Performing Arts Center, 931 Montauk Highway, Oakdale. 631-218-2810. www.cmpac.com.
At Theatre Three
Cinderella: Families can enjoy this heartwarming classic live on stage. Watch Cinderella at the Royal Ball, and see what happens when the Fairy Godmother adds a touch of magic. August 6. 1:30pm. All ages. Call for pricing.
Pinocchio: See this original retelling of the puppet that dreams of becoming a real boy. Follow Pinocchio on stage as he journeys down the road of misadventure and learns the importance of telling the truth. Fridays August 6 and 13 at 11am; Saturdays August 7 and 14 at 11am and 2pm. $10.
Nickelodeon's Blue Clue Live!: Watch the adventures of this favorite puppy live on stage, as Blue and owner Steve solve the clues that take them to a spectacular place. August 18-28. See schedule online. $10.
Theatre Three, 412 Main Street, Port Jefferson. 631-928-9100. www.theatrethree.com.
At Gateway Playhouse
Dora the Explorer: Kids ages 2 and older enjoy a theatrical performance featuring this Nick Jr. favorite. August 6. 10:30am. $10.
Snow White: See the Disney classic live on stage. For kids 2 and older. August 20 at 10:30am and 1pm. $10. Held at the Patchogue Theater, 71 East Main Street, Patchogue.
Peter Pan and Wendy: This magical show is for kids 2 and older. August 27 at 10:30am and 1pm. $10.
Gateway Playhouse, 215 South Country Road, Bellport. 631-286-1133. www.gatewayplayhouse.com.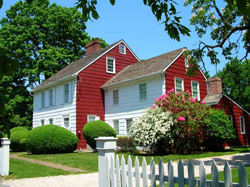 Summer Arts in Huntington
Whether you're interested in art, history, music, or theater, you'll find a variety of festivals, fairs and tours this month in Huntington Village. Check out these options.
Celebrate the Arts
The annual Huntington Summer Arts Festival features music, theater and performing arts for all ages. See website for schedule of performances and pricing. Through August 15. All ages. Huntington Arts Council, 213 Main Street, Huntington. 631-271-8423. www.huntingtonarts.org.
Heritage Craft Fair
Explore a fascinating exhibit of 19th-century party clothes and another of historic Huntington pottery in the barn at the Dr. Daniel Kissam House Museum. A Heritage Craft Fair sponsored by the Huntington Historical Society features traditional crafts demonstrations to show how the trades were supported in Colonial times. Watch potters, candle makers, wood turners, blacksmiths, and more. A variety of booths will be filled with mosaics, stained glass, jewelry, felting, photography, handcrafted soaps, fine art, textiles, and more. Kids can even get their faces painted. August 21. 10am-5pm. All ages. $5, children under 12 FREE. Dr. Daniel Kissam House Museum, 434 Park Avenue, Huntington. 631-427-7045 ext. 401.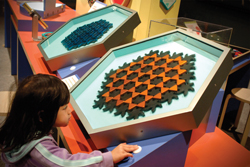 Museum Exhibits on the North Shore
There's something for every member of the family at these local exhibits.
Exploring Math
Flip It, Fold It, Figure It Out, a 1,500-square-foot interactive exhibit, offers children the opportunity to learn more about math through a variety of activities like "Shapes in the Shadows," "Find the Beat," "Measure Up," "Origami Folds," "Puzzling Shapes," and more. The exhibit was produced by the Museum of Life and Science in conjunction with the Grassroots Science Museums Collaborative. 10am-5pm daily through September 20. $11; seniors $10; children under 12 $9. Ward Melville Heritage Organization Educational & Cultural Center, 97P Main Street, Stony Brook. 631-689-5888. www.stonybrookvillage.com.
Weekend Fun
The Children's Maritime Museum at Port Jefferson offers weekend programs for families. They can explore the museum and its interactive exhibits together on Saturdays, 3-5pm, and Sundays, 1-5pm. There are Saturday drop-off programs 1-2:45pm, where the parents can enjoy the shops of Port Jefferson while their children are at the museum. At 3pm on Super Science Sundays, experience a different beach activity walk, science demonstration, and more. All ages. $5 per child, parents FREE; Saturday drop-off $20, $10 for sibling. Children's Maritime Museum at Port Jefferson, East Broadway, Port Jefferson. 631-331-3277. www.childrensmaritimemuseum.org.
For even more family activities in Suffolk County, Long Island, visit our Online Calendar.