Check out some great family events scheduled during March in Suffolk County, Long Island, including kid-friendly shows, St. Patrick's Day activities, and more!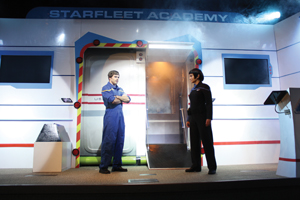 Trekkies Unite On Stage
Join the newly formed Starfleet Academy, only to be whisked into an exciting adventure steeped in the grand tradition of the Star Trek franchise, at Mad Science Productions' Star Trek Live! With the help of a surprise visitor from the planet Vulcan, Starfleet commander Sean Christopher and his team of rookie cadets must stop a shocking invasion of Romulan forces from the future. The cadets must quickly master the intricacies of modern communications, space travel, and NASA technology as they draw on 21st-century achievements to try to defeat their advanced alien adversaries and save the planet. Appropriate for ages 8-13. March 9 and 10 at 10am and 12:30pm. $10. Westhampton Beach Performing Arts Center, 76 Main Street, Westhampton Beach. 631-288-1500.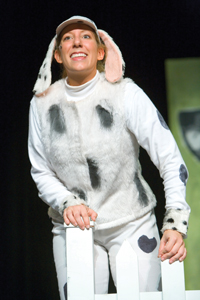 Storytime on Stage
See ArtsPower's new musical, Harry The Dirty Dog. Based on the classic book by Gene Zion with illustrations by Margaret Bloy Graham, the production captures both the whimsical humor and touching dedication to family found in Harry's story. March 12 at 3pm. $15-$25. Westhampton Beach Performing Arts Center, 76 Main Street, Westhampton Beach. 631-288-1500.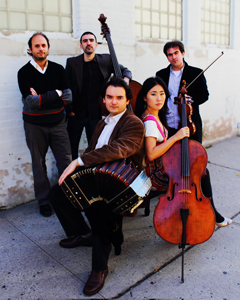 Latin Roots
Explore the roots and evolution of Argentine dance, music, and folklore with legendary tango star and master choreographer Nelson Avila, his partner Madalyn Avila, and the world renowned Hector Del Curto Tango Trio, at the Long Island Museum's Latino Music Program. A bilingual introduction and program notes will accompany the concert. March 13 at 2pm. $9; $4 ages 6-17. The Long Island Museum, 1200 Route 25A, Stony Brook. 631-751-0066.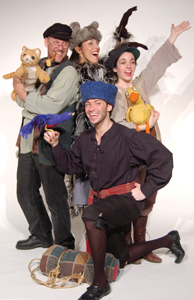 A Classic Tale
The Pushcart Players present Sergei Prokoviev's Peter and the Wolf, an enchanting presentation of the classic tale set to music by the composer, Sergei Prokoviev including additional music by Larry Hochman. March 13 at 3pm. $11-$21; $8-$16 children. Patchogue Theatre for the Performing Arts, 71 East Main Street, Patchogue. 631-207-1300.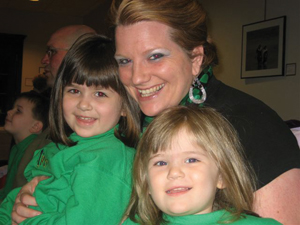 Saint Patrick's Day!
Don your green and celebrate with our favorites!
Make a themed craft; get your hair styled, a mini manicure, and temporary tattoos; and enjoy a dance party, games, pizza, and cupcakes at Darlings & Divas' St. Patrick's Celebration. March 12 at 5pm. $19.99; $16.99 siblings. Darlings & Divas of Amityville, 65 Merrick Road, Suite E, Amityville. 631-608-4710.
At the St. Patrick's Scavenger Hunt, search for "gold" at the end of the "farm rainbow" and enjoy a wagon ride and refreshments. Preregistration is required. March 12 at 11am. $6; FREE children under 2. Suffolk County Farm and Education Center, 350 Yaphank Avenue, Yaphank. 631-852-4600.
At the St. Patrick's Day celebration at Ward Melville Heritage Organization, you'll get to see entertainer Ed Ryan, who has performed at the opening ceremonies of New York City's St. Patrick's Day Parade and headlined for Ray Romano at the St. Patrick's Day Celebration. Plus, dancers from the Mulvihill-Lynch School of Irish Dance will perform, kids will enjoy a craft activity, and bakers will face off for an Irish soda bread competition. March 16 at 5:30pm. $13; $10 children under 10. Ward Melville Heritage Organization, Stony Brook Village Center, Main Street on the Harbor, Stony Brook. 631-689-5888.
Wear your green and an apron for a St. Patrick's Day Party. Prepare and eat a St. Patrick's day meal that includes a grilled reuben panini, Irish scones, smashed potatoes, shamrock cookies, "Luck of the Irish" ice cream, and "Leprechaun Lemonade." You'll also get to make a craft. March 17 at 5pm. $45-$49. What's Cooking?, 30 East Main Street, Oyster Bay. 516-922-2665.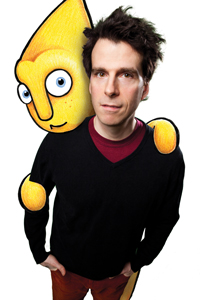 Got Gustafer?
Illustrator, songwriter, and musician Morgan Taylor kicks off his national tour of Gustafer Yellowgold's Infinity Sock this month. The show follows Gustafer as he embarks on a hilarious, mind-bending musical journey in search of the toe-end of the longest sock in the universe. This is the first Gustafer show to have a storyline. March 27 at 12pm. $12. Cinema Arts Centre, 423 Park Avenue, Huntington. 631-423-7611.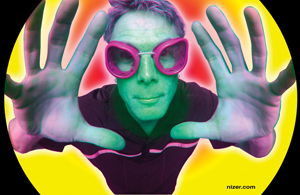 3D Spectacular
Put on your 3D glasses and watch as world-class juggler and comedian Mark Nizer Live in 3D makes the impossible possible and the improbable probable. With his Laser Diabolo invention, Nizer merges juggling, light, technology, original comedy, movement, music, and 3D, creating a unique show. 3D glasses will be provided. Appropriate for ages 5 and older. March 27 at 4pm. $12. Staller Center for the Arts, Stony Brook University, 100 Nicolls Road, Stony Brook. 631-632-2787.
Also see: Cold Spring Harbor Whaling Museum Celebrates National Craft Month with Family Activities
Our Online Calendar, for even more family events on Long Island and in the New York metro area