We've rounded up some of the best events happening this November for kids and families in Suffolk County, Long Island. From kid-friendly shows to Thanksgiving celebrations and holiday traditions, you'll find all the details here.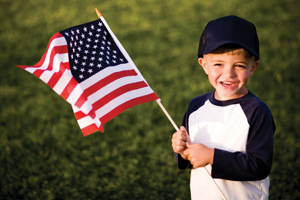 Celebrate Veteran's Day
Honor those who served our country at the Village of Islandia's Veterans Memorial Dedication. See the United States Marine Corps' Helicopter Squadron 361 from Cutchogue as they perform a flyby in a Sikorsky UH-34D helicopter over the memorial, and then get an up-close look when it touches down. Join Mayor Dorman, members of the Army, Air Force, Navy, and Coast Guard, and local organizations for performances by the Central Islip High School band, refreshments, and live entertainment. Arrive early as parts of Old Nichols Road will be closed off. November 6 at 10am. FREE. Veterans Memorial Triangle, Old Nichols Road and Johnson Avenue, Islandia. 631-348-1133. www.newvillageofislandia.com.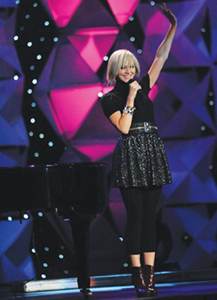 Idol Live
American Idol runner-up Katherine McPhee will perform tracks from her latest album, Unbroken, as well as hits from the show. McPhee rose to fame on season five of Idol and became an instant pop sensation. Her latest work showcases her songwriting talents and displays a wide range of collaborations with artists such as Paula Cole, Ingrid Michaelson, and Rachael Yamagata. November 7 at 7pm. $34. Staller Center Main Stage, Stony Brook University, Nicolls Road, Stony Brook. 631-632-2787.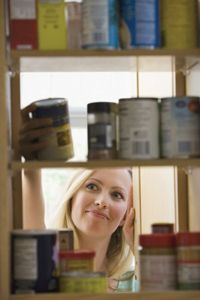 Save and Give
The Brentwood Public Library is hosting the Food for Fines program to benefit Pronto of Long Island's food pantry. For each non-perishable food item donated between November 7 and 13, the library will waive the fee for one overdue library book, DVD, CD, or CD-ROM. Pronto will distribute the donations to those in need this holiday season, a time when the pantry suffers a great shortage. Pronto also offers basic human needs services, including clothing and household goods, immunizations, ESL, and GED classes. Brentwood Public Library, 34 Second Avenue, Brentwood. 631-273-7883.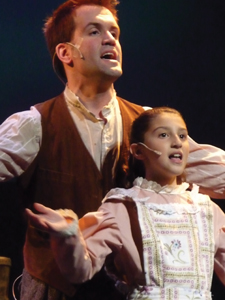 Storybook on Stage
The Secret Garden is playing at CM Performing Arts Center through November 13. Set in Colonial India and England at the turn of the 20th century, this enchanted children's literature classic tells the story of an orphaned 10-year-old girl who returns to Yorkshire from India to live with her embittered, reclusive uncle and his invalid son. On her uncle's estate, she discovers the "Secret Garden" once tended to by her aunt. Flashbacks, dream sequences, and Broadway music adorn the tale of regeneration and hope. $18-$22; $16 students. Performance times vary, see schedule online. CM Performing Arts Center, 931 Montauk Highway, Oakdale. 631-218-2810.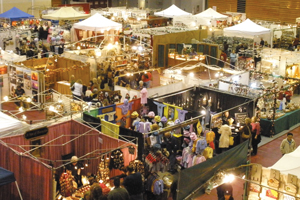 Get a Head Start on Holiday Shopping
Kick off the holiday season with the Autumn Art and Craft Festival at Stony Book University an annual event that unites an eclectic mix of artisans and vendors under one roof. Celebrating its 15th anniversary, the festival hosts more than 125 artists and craftspeople from across the country. There will be gifts for the entire family, including handmade children's clothing, American Girl® apparel, baby quilts, beauty products, customized diaper bags and knapsacks, home décor, books, board games, and toys. And don't miss the hand-crafted jewelry, fine art, stained glass, pottery, fiber, gourmet food, and one-of-a-kind holiday items. Artisans will be on hand to speak about bulk orders and customization. And when you're ready for a break, check out the selection of food and drink items. November 13, 10am-6pm; November 14, 10am-5pm. 5; free children under 12. Stony Book University Indoor Sports Complex, Nicolls Road, Stony Brook. 631-563-8551 or www.preferredpromotions.com.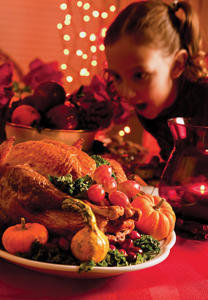 Thanksgiving Traditions
Weave and print your way to an artistic Thanksgiving table at Art After School: Thanksgiving Table Art, where you will create festive holiday place mats. Art materials and a snack are provided. November 8 and 15 at 4:30pm. Participants must attend both workshops. Preregistration is required. Appropriate for children ages 7-12. $30 for both sessions. Heckscher Museum of Art, 2 Prime Avenue, Huntington. 631-351-3250.
Enjoy a hearty Thanksgiving Feast with a menu that includes turkey stuffing burgers, garlic mashed potatoes, cranberry sauce, cornbread, and chocolate turkey lollipops. November 18 at 4:30pm. All ages. $49. What's Cooking?, 30 East Main Street, Oyster Bay. 516-922-2665.
Climb and experience the Fire Island Lighthouse at night at the Thanksgiving Weekend Evening Tower Tour. Reservations required. November 27 at 4pm. $15. Fire Island Lighthouse, Robert Moses State Park, parking field 5, Fire Island. 631-661-4876.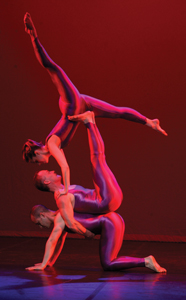 Stretch and Shape
Resembling a human jungle gym in action, Galumpha displays acrobatics, visual effects, choreography, and physical comedy. Featuring three performers whose bodies produce shapes that seem to defy gravity and reason, the show exhibits lightning-fast costume changes and bizarre props. Galumpha has performed on three continents, earning the Edinburgh Festival's prestigious Critic's Choice Award for extraordinary feats of athleticism and lyrical beauty. Appropriate for children ages 7 and older. November 21 at 4pm. $12. Staller Center Main Stage, Stony Brook University, Nicolls Road, Stony Brook. 631-632-ARTS.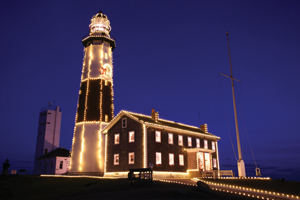 Sign of the Season
Kick off the holiday season with Lighting the Lighthouse at the Montauk Lighthouse Museum, November 27 at 4:30pm. The Lighthouse Tower and Museum will be adorned with thousands of white lights for the holiday season. The lighting celebration will include holiday music, caroling, and free cookies and cider. Santa has also promised to make an appearance. The lights will be turned on by a special guest and will remain on every night through January 2, 2011. Montauk Point Lighthouse Museum, 2000 Montauk Highway, Montauk. 631-668-2544.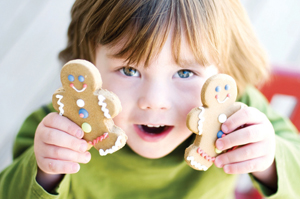 Seasonal Sweets
Bring a cookie sheet, a rolling pin, and your favorite cookie cutter, and make homemade Gingerbread Cookies. Plus, learn about the English and Dutch settlers who introduced gingerbread to America in the 1600s. November 30 at 6:45pm. Appropriate for children ages 8-14. FREE. Brentwood Public Library, 34 Second Avenue, Brentwood. 631-273-7883.
For even more family events and activities in Suffolk County, Long Island, and the New York metro area, visit our Online Calendar