UPDATED MARCH 2014: Lend a little hand in your community, and make it a family affair! We've put together a guide to some places around Suffolk County, Long Island, that need your help, including non-profit organizations, animal shelters, nursing homes, and many more. Volunteer opportunities are availablefor kids and adults alike at these locations - and remember, big or small, everyone has the power to make a difference!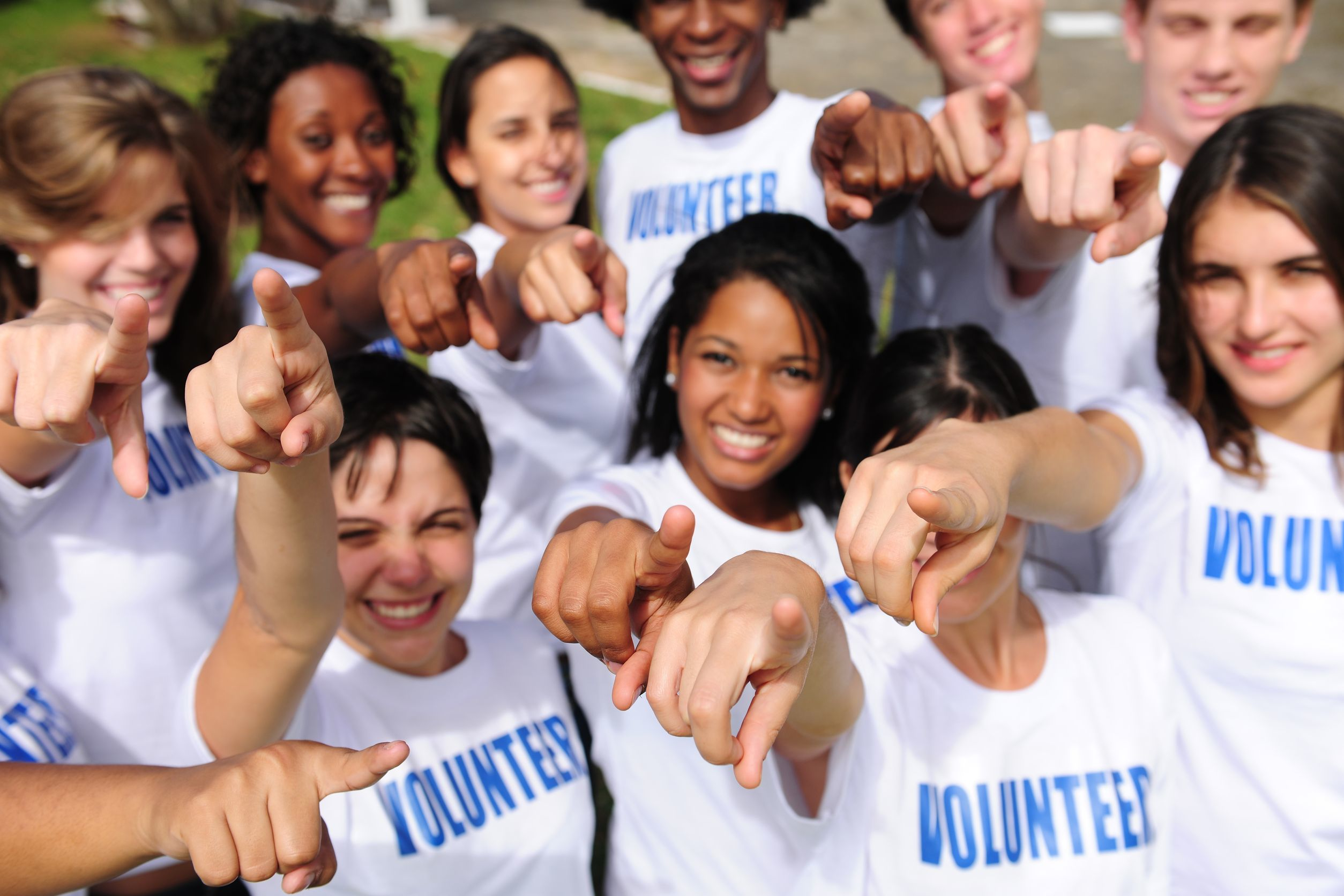 Befriend a Furball
Save-A-Pet Animal Rescue and Adoption Center is a "safe harbor" for companion animals. The shelter also serves the community by teaching and practicing humane behavior toward man and all living things. Save-A-Pet accepts adult volunteers, anyone over 18 can play with dogs, children 16 and older can work with the center's cats, and children ages 12-14 must be accompanied by an adult. Volunteers can help out in a variety of ways, from tidying up and fixing the shelter and its grounds, to bringing pet therapy to the residents of the Jefferson Ferry Assisted Living community (21 and older only), to hosting a supply drive in their school or community. To volunteer, contact Lynne Schoepfer at [email protected]. The center is located at 608 Route 112, Port Jefferson Station. For more information: 631-473-6333 or saveapetli.net.
Build a Home
Habitat for Humanity of Suffolk recruits volunteers as young as 16 years old to pitch in building houses for underprivileged families. Teens ages 16-17 must have an adult present. School-aged children can prepare and serve morning refreshments to work crews, help prepare and deliver lunches to the construction sites, assist new homeowners with seasonal cleanups, and assemble housewarming gift baskets. Enterprising families can also organize fundraising campaigns to raise money for building supplies. For more information, call 631-924-4966 x100 or 631-422-4828. 643 Middle Country Road, Middle Island. habitatsuffolk.org.
Do Something Special
Special Olympics New York aims to provide year-round sports training and athletic competition in a variety of Olympic-style sports for all children and adults with intellectual disabilities. Volunteers can coach athletes, raise money, coordinate events, provide office support, volunteer at one-day events, serve on local program committees, help with sport development, and more. There is a place for volunteers of all ages (kids ages 13-16 must be accompanied by a parent/guardian), abilities, and interests. For more information on sports events, contact Tim Flynn at [email protected] or call 631-254-1465 x202. For more information on development, contact Kristina Aquilone at [email protected]. For more information on the organization, call 631-254-1465 or visit specialolympicsny.org. The Long Island office, which serves both Nassau and Suffolk counties, is located at 560 Broadhollow Road, Suite 106, Melville.
Feed the Hungry
Island Harvest's mission is to end hunger and reduce food waste on Long Island. The organization offers several opportunities for all ages to help make a difference in their communities. Activities for kids include involving your school in the Hunger Awareness/Coin Harvest Campaign, organizing and hosting your own Food or Fund Drive, or volunteering at community fairs and other special events. To learn more about Island Harvest and upcoming volunteer opportunities, visit islandharvest.volunteerhub.com. Contact Joan Flynn at 516-294-8528 x121 or [email protected] for more information about volunteer programs. If you are planning a food drive, contact Doreen Principe at 631 873-4775 x208 or [email protected]. For more information, visit islandharvest.org.
Kids United Against Hunger is a project funded by United Way of Long Island that provides young people with an opportunity to volunteer at The Harry Chapin Food Bank in Hauppauge. Volunteers assist in sorting food, personal care items, household supplies, and pet food and the supplies that are delivered to the Long Island Cares network of 560 community-based member agencies. Kids United Against Hunger consists of two components: a Hunger 101 workshop in which students play scripted roles of those in need to witness firsthand what it's like to be struck by hunger and a community service project, both of which young volunteers (ages 7-14) attend with their parents or teachers. Sessions fill quickly and are booked on a first come, first served basis. Students in seventh through 12th grades can also be part of the DREAMS for Youth Advisory Board and assist the United Way staff with decisions about the organization's scholarship program. For more information or to register for the Kids United Against Hunger project, contact Christine Brown at 631-582-3663 x120 or [email protected]; for DREAMS for Youth Advisory Board, contact Sandra Mahoney at 631-940-3703 or [email protected]. 819 Grand Blvd., Deer Park. unitedwayli.org/volunteer.
Help a Family Far from Home
The Ronald McDonald House of Long Island provides a home away from home for families of seriously ill children undergoing critical medical treatment in area hospitals. RMHLI strives to provide a comfortable and supportive environment, to help families through their most difficult time. Donate a few hours of your time to help with administrative duties or represent the house at community events and distribute information to the public about its mission. Individuals and groups can also help organize and participate in fundraising events. If you're short on time, show a little love for families far from home through comfort food—donate nonperishables to the house's food pantry or participate in the dinner or brunch program, where your family, friends, or community organization can prepare a meal for resident families in-house. The Ronald McDonald Family Room will open this spring at the Stony Brook Long Island Children's Hospital. The room, which provides a place to rest and relax at the hospital for the families of children undergoing medical treatment, has volunteer opportunities. Volunteers will provide reception for families, restock snacks and beverages, keep statistical records, and maintain the tidiness of the room. To find out more about what you can do, contact volunteer/program coordinator Betti McClellan at [email protected] or 516-775-5683 x131. 267-07 76th Ave., New Hyde Park. rmhlongisland.org.
Make a Wish Come True
The Make-A-Wish Foundation of Suffolk County grants the wishes of children with life-threatening medical conditions. Kids For Wish Kids is a program that enables kids between the kindergarten and college level to devise fundraising projects such as bake sales, dance parties, and talent shows to help make local kids wishes come true. For more information on Kids For Wish Kids, or to become a registered volunteer (must be 18 years old), call 631-585-WISH or visit makeawish-suffolkny.org. Mail inquiries to 1 Comac Loop, Suite 1A1, Ronkonkoma.
Miracles on the Field
The Miracle League of Long Island believes everyone deserves the chance to play baseball. The grassroots organization will open its third season in May to provide people of all ages with disabilities the joy and benefits of playing America's national pastime. The league's mission is to develop social skills and boost self-esteem for the players while fostering community support. Through the BUDDY program, volunteers are assigned to a Miracle League player and help him or her in every aspect of the game. No matter the age of the player, volunteers help the player in batting, running bases, protecting him/her from balls, and most importantly be a friend on the field and off. The program breaks barriers for a child with disabilities when he or she becomes friends with a volunteer and this community aspect of the Miracle League is the most important statistic on the scorecard. To find out more about how to become a buddy contact Kristine Fitzpatrick at 631-278-6385 or [email protected]. The field is located at the Brookhaven Amphitheater at 55 S. Bicycle Path in Seldon.
Show Some Love
Have a Heart Children's Cancer Society is dedicated to alleviating some of the financial burdens of families with children diagnosed with cancer. Individuals of all ages can help out by volunteering their time at events or organizing their own fundraiser for the cause. Fundraising ideas include a bowling night, neighborhood garage sale, block party benefit, car wash, bake sale, or school dance. Volunteers can also donate used cars and boats. To fill out the volunteer application form, visit haveaheartcharity.org. For more information, call 631-470-1198 or visit haveaheartcharity.org.
Spring Clean Your Closet
The Salvation Army has locations throughout Suffolk County and offers many opportunities for families to lend a helping hand to others in need. The Salvation Army accepts volunteers of all ages—as long as an adult is along to supervise—to work in a wide variety of programs, from soup kitchens to after-school programs. Jobs could include cooking, cleaning up, serving meals, or playing soccer with other children, but programs vary by location. For more information, call 631-363-6100 or visit salvationarmyny.org.
You can also donate your old clothes to the organization's thrift stores. Enlist your kids in the process of cleaning out their closets before springtime. It can even turn into a fashion show to see what still fits. Take your kids with you when you donate the clothes so that they can see the good their efforts are doing. Check with your local Salvation Army thrift store for instructions on donating clothes:
• 227 Little East Neck Road, Babylon; 631-669-1354
• 110 Bellerose Ave., East Northport; 631-754-4449
• 414 E. Main St., Patchogue; 631-654-9380
• 319 E. Main St., Riverhead; 631-727-1571
Start Your Own Project
DoSomething.org is one of the largest organizations in the United States that helps young people rock causes they care about. Kids ages 12 and older take action all year through Do Something's campaigns and their own projects (apply at dosomething.org/clubs). For more information, call 212-254-2390 or visit dosomething.org.
Support a Senior
Broadlawn Manor Nursing and Rehabilitation Center offers volunteers as young as 14 (with adult supervision) the opportunity to serve senior citizens. Whether playing Bingo, attending a cooking class, transporting a resident from one program to another, or simply helping a resident write a letter, volunteers fill an irreplaceable role in the care of Broadlawn's residents. For more information, contact Lisa Rubino at 631-264-4000 x4121 or visit broadlawn.org. The center is located at 399 County Line Road, Amityville.
Walk for the Cause
Head to nymetroparents.com/walks to find fundraising walks in your community. Walking together for a cause can bring your family closer together while supporting a worthy organization. It's also a great way to get outdoors, add exercise, and make new friends. Most charity walks in the Connecticut and the New York metro area take place in the spring and fall. Be sure to plan ahead, because the sooner you register, the longer you have to raise money for the cause. Coming up: March for Babies in April and May and Great Strides: Taking Steps to Cure Cystic Fibrosis in June.
Work for Water
The UNICEF Tap Project is a nationwide campaign that affords everyone the opportunity to help provide the world's children with safe, clean water. We don't usually think twice about the quality of our water but more than 900 million people around the globe do not have access to clean drinking water and approximately 4,100 children perish from water-related illnesses daily. A one-dollar donation can provide a child with clean water for 40 days, or 40 children with access to safe water for one day. World Water Week (March 19-25) will raise awareness of the world water crisis and vital funds to help millions of children it impacts daily. Kids can join the cause by organizing a lemonade stand, bake sale, car wash, or similar fundraising event and donating their proceeds. Visit unicefusa.org/volunteer to sign up and find a list of ways to get involved.