Air Trampoline Sports, an indoor trampoline facility in Ronkonkoma, now offers sensory jump time for children with special needs.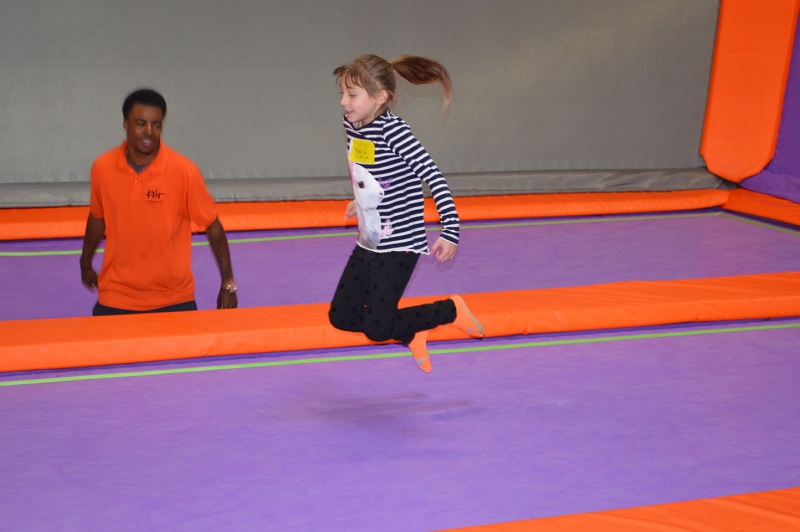 Children with special needs enjoy all that Air Trampoline Sports has to offer during a special hour dedicated to them.
Air Trampoline Sports wants to spread the word about a special hour it's offering for some very special people. Located in Ronkonkoma, Air Trampoline Sports is a 16,000-square-foot trampoline park that includes three foam-pit lanes, three dodge ball courts, two slam dunk lanes, and 7,000 square feet of freestyle main court. Andrea Mazliah, events director at the park, says the company believes every child, no matter what disability they may have, should be able to experience the trampoline facility. That is why Air Trampoline has decided to hold private hours dedicated to those with special needs.
Mazliah, who is the aunt of a child with autism, says she understands how overwhelming it can be for children with special needs and their families to participate at the facility during regular hours. Since April 19, Air Trampoline Sports has held what it calls "special hour for special people" with rules modified to fit individuals' particular needs. These modifications include not playing music during the jump time and not requiring the children to wear socks if they really don't want to.
Currently, the park holds sessions once a month but, with the popularity of the special hour among guests and staff, Mazliah says she hopes it will become a weekly feature in the future.
"When we say we are having a special needs day, everyone's like 'I'll be there! I want to work, can I work?'" Mazliah says.
The next special needs hour is scheduled for June 22 from 10-11am. It costs $15 dollars per jumper and $3 dollars for socks.