Ronkonkoma's indoor trampoline center Air Trampoline Sports recently opened. The Long Island trampoline fitness center offers open jump, basketball, dodge ball, and birthday parties.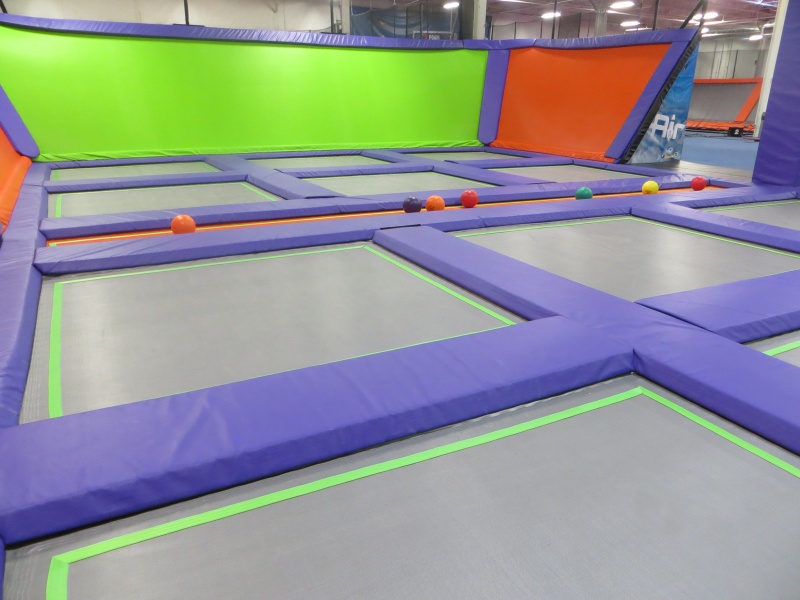 One of the three dodge ball courts
Air Trampoline Sports, which opened a new trampoline park in September, offers activities, events, and family fun for all ages. The trampoline park provides 16,000 square feet of space for jumping, as well as a foam pit with three separate jumping lanes. "There is nothing like this trampoline park in Suffolk County," owner Ken Stone says. "More than 5,000 people have come here the last four weeks since we opened. It's been really exciting."
Air Trampoline Sports provides more than family fun—it's a workout that can increase stamina and balance. Parents and children of all ages can enjoy the many amenities the park offers, including three dodge ball courts, two slam dunk basketball courts, and an open court for exercise and play. Parents and jumpers can visit the lounge and enjoy food and refreshments, free access to Wi-Fi, a television, and games.
The trampoline center offers a variety of fitness classes including its Air Tight Fitness Program, a series of aerobic classes; Junior Air Support Program to teach youth about healthy eating and exercise; and Agility Training for Sports Groups.
Birthday parties, adult parties, team events, fundraisers, and group rates are also available. Birthday parties include 60 minutes of jump time, a private dodge ball game, 40 minutes in a private room, and pizza and beverages for jumpers.