National tutoring company C2 Education recently opened a center in Commack. The Suffolk County tutoring service creates an individualized curriculum for each student and offers SAT, ACT, and IB exam prep.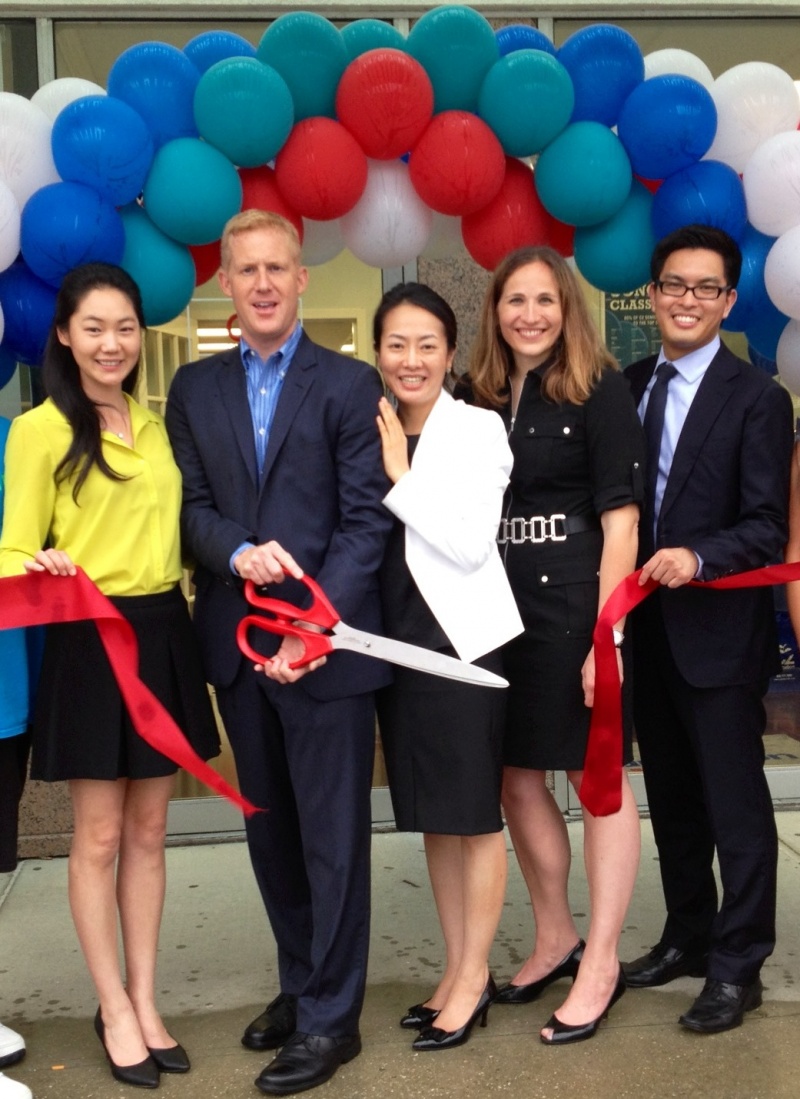 From left: C2 Education Program Director Susan Choi, COO Jamie Davidson, District Manager Hannah Lim, Business Developer Tierney Kraft, and Trainer Benjamin Yun at the ribbon-cutting ceremony of the Commack location
School is officially back in session, and C2 Education can help your child get the edge they need. The national tutoring service's new Commack location held its grand opening June 18, and while students have been working to stay sharp all summer long, they can now receive an individualized curriculum to reinforce what they are learning in the classroom.
The location offers tutoring in any subject for kindergarteners through 12th graders, and all prospective students take a diagnostic test to pinpoint weaknesses and focus on appropriate study skills and strategies. The Commack tutoring team understands that "every student learns differently," says director Susan Choi, so a one-size-fits-all tutoring plan doesn't help every student.
Additionally, high school students can brush up on their SAT, ACT, and International Baccalaureate program test preparation. C2 also specializes in college counseling, which "gives students a big-picture plan," Choi says. (85 percent of C2 students later attend a nationally ranked college or university.)
All tutors at C2 are college graduates, have scored in the 95th percentile on the SAT, and undergo a rigorous training course to make sure they know and understand what they are teaching.