A new play space on Long Island features separate themed play spaces that foster pretend play and encourage children to use their imaginations. The play space in Ronkonkoma features eight play areas and a water table, as well as a designated area for infants and toddlers.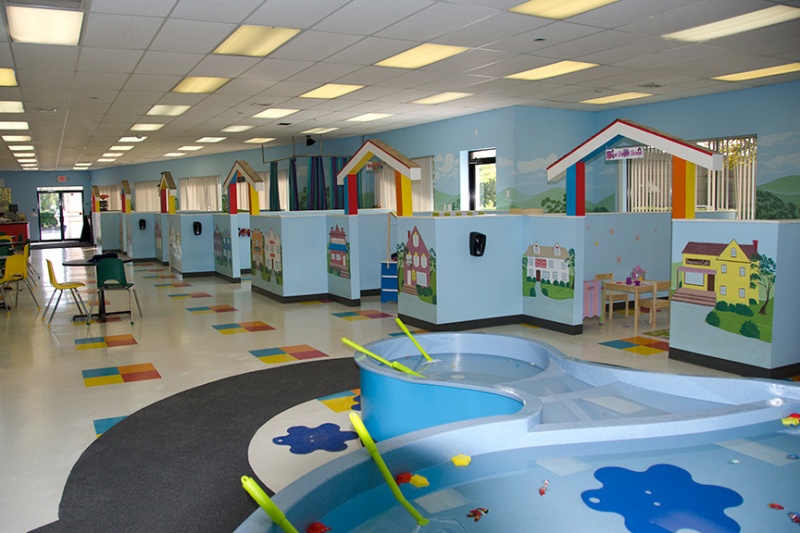 The play space features separate themed areas and a water table.
Imaginations at Play, an 8,000-square-foot play space that focuses on educational play that incorporates dramatic and sensory play, recently opened in Ronkonkoma for children ages 6 months to 11 years. The play space is a unique experience where children can explore their imaginations through different forms of open play. There are eight separate play spaces for children to enjoy, including dress-up, trains, art, a sand station, and a grocery store. There is also a three-story jungle gym, a designated area for infants and toddlers to play, and a water table.
Open playtime is available at the play space from 10am-7pm in three-hour time slots. Classes are offered for parents and children, including dance, music, art, and athletics. Mommy and me classes are also available. Parents can plan their child's birthday party at Imaginations at Play choosing from three party packages, which all include 13 guests, one hour of play time, 30 minutes for pizza and cake, and a T-shirt for the birthday child. Additional birthday package add-ons are available, including karaoke, sand art, ice cream sundaes, a piñata, and goodie bags. Imaginations at Play also offers space for those planning a fundraiser.
Imaginations at Play is open seven days a week.