The International Dyslexia Association, Long Island chapter recently appointed Connie Russo, Ed.D., as its new president. The organization raises awareness of dyslexia and provides support services for those with dyslexia on Long Island.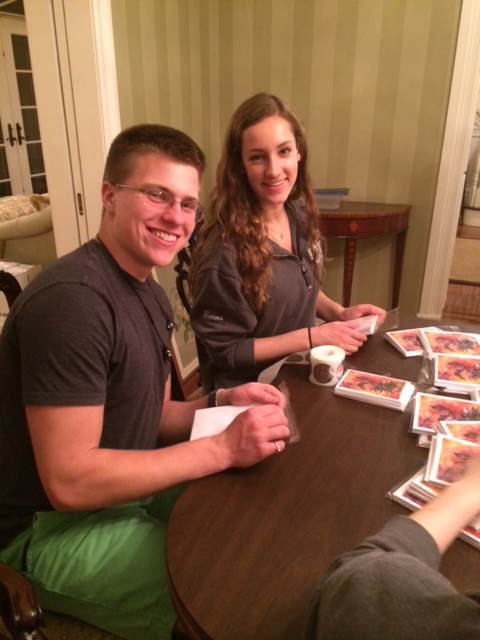 Students in Northport High School's National Honor Society created and sold cards. Profits of the cards will go toward raising awareness of dyslexia and the homeless.
Those with dyslexia now have a strong advocate on Long Island. Connie Russo, Ed. D., president of the International Dyslexia Association, Long Island chapter, knows a lot about dyslexia. Being dyslexic herself and having children and grandchildren who are as well, Russo understands the difficulties those with this disability face. Experience as a special educator and more than 35 years of working with IDA-LI and special education has given her the expertise needed to help those who are struggling. Currently, Russo and the IDA-LI are looking for new board members and are establishing an advisory board.
Russo, who came into office December 2013, would eventually like to raise enough funds to provide a reading therapy center for children with dyslexia who can't afford to pay a tutor. In addition, Russo would like to fulfill a long desired hope of her own to build a school that specializes in dyslexia here on Long Island.
"I love the different child, the child that has issues," Russo says. "I'm a big believer in not only special education but individual also. No two kids are the same."
For the moment, however, Russo and the IDA-LI are mainly focusing on making Long Island more aware of the organization and gaining support from the local community—especially from parents. "We can't work in isolation," Russo says. "The parents are very important."