Lil' Builders, a Lego building studio for kids in Smithtown, offers Lego birthday parties, Lego after-school classes for kids, and Lego classes for children with special needs.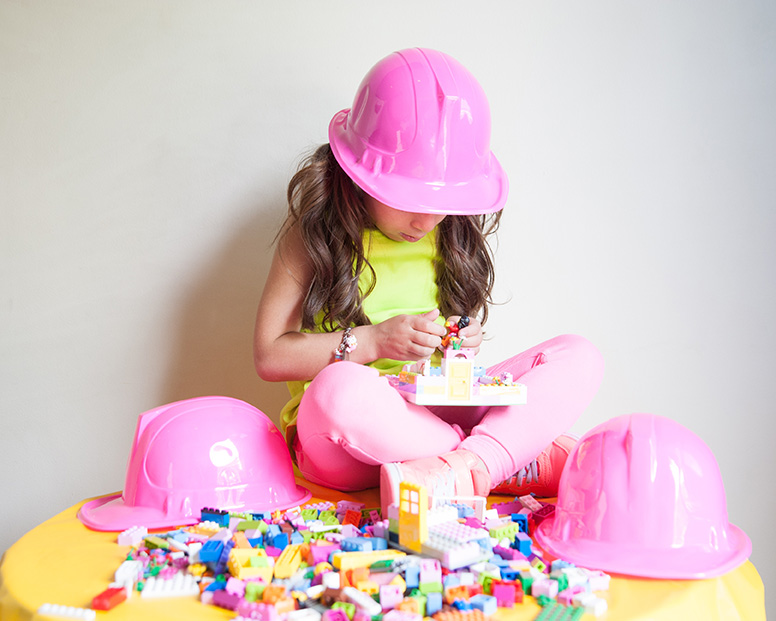 Lil Builders offers traditional Legos, as well as Lego Friends, to appeal to all builders.
A creative building studio that uses Lego bricks opened its doors this winter to the Long Island community. Lil' Builders is a fun alternative to traditional birthday party experiences, and offers fun daily classes for kids ages 12 months to 13 years. Children get the chance to learn and play with a fun medium that allows their imaginations to run wild.
"The advantage to using Lego bricks is that it is a creative outlet, there is so much a child can do with Legos," says owner Tracey Alemaghides. "When you watch the children play, you can see their imaginations explode." A mom herself, Alemaghides made sure the building studio was designed so parents can view their children learning and playing.
Classes at Lil' Builders range from colors and shapes to social skills and Spanish, all while using Lego bricks to learn the lessons. Some of the daily classes include Tiny Builders for ages 2-3, Mommy and Me for ages 1-3, Lil' Fingers for children to work on fine motor skills, Brain Builder Brick Club, an after-school club for ages 6 and older. Lil' Builders also offers Building Bridges Family Fun, which is designed for children with special needs and their families.
Birthday parties at Lil' Builders are a great option for any child with an interest in building and creating. Three party packages are offered at the space and include Master Builder coaches, a gift for the birthday child, and age appropriate toys and games and challenges.