Posey School, a dance school for kids in Northport, recently announced the launch of its preschool program for ages 2-4 in Suffolk County.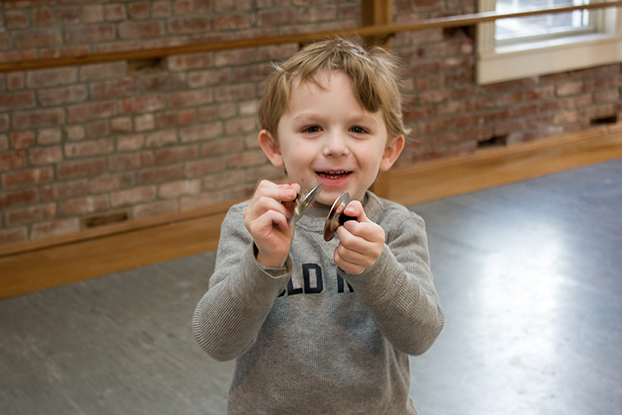 Children will develop fine motor skills in Posey School's preschool by playing various musical instruments.
Posey School, a dance school for children, aims to continue its dedication to helping students develop a sense of well-being, confidence, and love of the arts by launching its new preschool program. Based on kinetic learning techniques, the program will encourage its students to think imaginatively while developing their motor skills. The goal of the class is to find what interests the child to promote optimal learning, according to Posey's administrative manager Kimberly Wager, M.A.
"We're going to find out who they are," says Wager.
Jenevieve Santoriello, who has experience in theater, writing, early childhood education, and teaching 2- to 4-year-olds dance, will teach Posy Preschool. From 9-11am, students in the program will participate in various activities, including circle time, a fine motor skill activity, music, art, dance, and acting, as well as Chinese courses once a week. Each week will have a theme that will guide the activities, guiding the learning to flow seamlessly together.
Starting Sept. 6, the preschool will be offered in three different price packages: five days a week for $109 per week, three days a week for $69 per week, and two days a week for $55 per week. A $40 membership fee will be required to hold a spot, and parents must register their children Aug. 27-29 from9am-5pm or Sept. 4-6 from 9am-5 pm.
To keep class sizes small, the Posey School asks to meet with students and their parents to determine the course is a right fit for the child. It will then accept 10-12 children into the program.