The Ross School in East Hampton now offers a marine science program for its high school students. The marine science program offers courses and independent studies in marine biology, oceanography, and environmental science.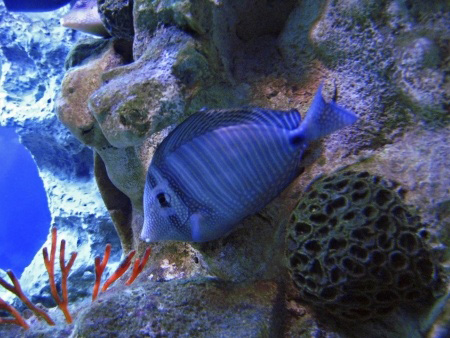 To continue its tradition of offering students a dynamic, innovative environment for learning, Ross School is pleased to announce the launch of a Marine Science Program as part of its Innovation Lab. This new program, slated to begin this month, offers students a chance to take courses and conduct independent research in the fields of marine biology, oceanography, and environmental science.
Two of the three full tuition merit-based scholarships available for those interested in the program were recently awarded to local students who have exhibited a passion for ocean studies, Evi Kaasik Saunders and Liam Cummings. Saunders regularly serves as a volunteer to local efforts which preserve and protect waterways, while Cummings conducted award-winning research on how bacteria found in the mud of local creeks and marshes may be harnessed as an alternative source of energy. A full tuition scholarship remains to be awarded to a student who is accepted into the program.
"The Innovation Lab @Ross is part of our commitment to provide opportunities for students to pursue areas of interest within an engaging, hands-on environment. The Marine Science program was designed to allow students who are passionate about studying the ocean and biodiversity a chance to acquire valuable expertise in these subjects, apply their skills and knowledge in a real-world context, and cultivate relationships with professionals in the field," said David Morgan, Ph.D., director of Innovation Lab @Ross. "We are pleased to be able to offer scholarships for this program to students like Evi and Liam, who have demonstrated a deep interest in this subject, and we are excited to see how they apply their talents and curiosity as participants of the program."
Students in the Marine Science Program will have the chance to collect, analyze, and share scientific data as they work to create applications and solutions to address global sustainability issues. As part of the program, students will have the chance to:
Spend three weeks during Midwinter Term conducting field research at UC Berkeley's Richard Gump Research Station on Mo'orea
Participate in summer marine science programs at state-of-the-art research stations both locally and abroad, in French Polynesia
Use drones, robotic submarines, and other new technology to explore and collect data from different places worldwide, including remote locations
Complete research and independent projects exploring topics such as genetic diversity, marine organism tracking, and traditions in coastal societies
The Ross School is accepting student applications for the program. For more information, visit ross.org/apply or email [email protected].