Suffolk County children's entertainment center Safari Adventure now offers a Mommy and Me art class, ART SMARTS. Children and their caregivers learn about painting, sculpture, mask making, and drawing, as well as experience different mediums including collage. Children take home their masterpieces. Safari Adventure is also offering a free trial ART SMARTS class.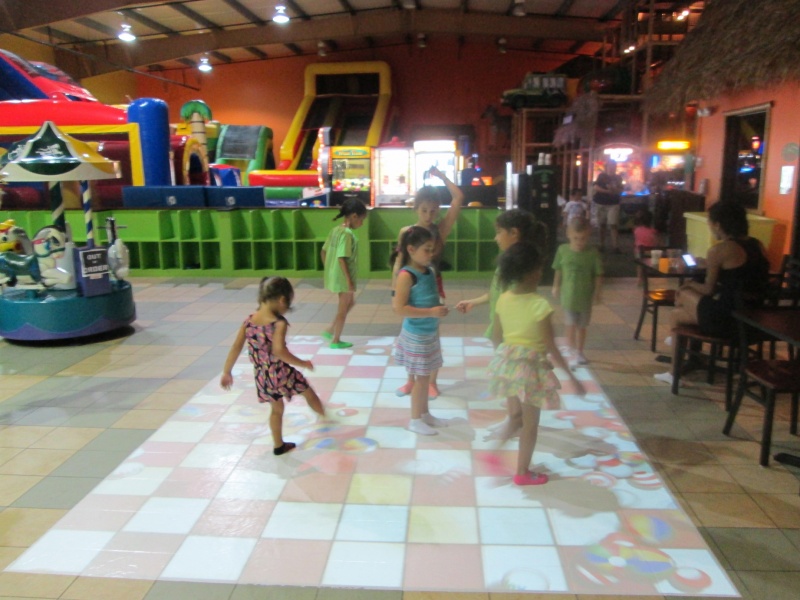 Children play a game that is projected on the floor.
Safari Adventure, a children's entertainment center in Suffolk County, will begin its new Mommy and Me program ART SMARTS in mid-October for kids ages 2-5. Activities in this four-week art program include painting, sculpture, mask making, and drawing. The program aims to encourage children to explore and create art through age-appropriate lessons integrating art history, art methods, and art appreciation.
"We are really excited to be able to offer mommy-and-me classes for families," says Stephanie Shin, owner of Safari Adventure.
ART SMARTS will focus teaching children about artists and the art they created. The class offers children opportunities to experiment with different mediums of art, including paint, glue, and collage, as the artists did. Kids will be able to take their art creations home after class.
Safari Adventure is offering a free trial class on Tuesday, Oct. 8 from 10:15-11am. The trial class space is limited, so preregistration is required. The art program is estimated to begin within a week after the trial class.
Safari Adventure also offers birthday parties, open play and membership options, summer camps, fundraising opportunities, and a café.