We are celebrating the 90th anniversary of the Dorothy P. Flint 4-H Camp and remembering the woman who was the visionary behind our camp. Mrs. Flint was a pioneer in organized camping. She believed that an appreciation of nature and the adventure of outdoor living should be part of every child's life. She started the first 4-H Camp in 1924 at Long Pond, which now is Lake Panamoka.
Mrs. Flint's dream was to provide young people with the opportunity to explore the outdoors, to develop themselves into useful citizens, to become aware of whom they are and whom they might become in the "Living Laboratory of Leadership of Development," that we now call the Dorothy P. Flint Nassau County 4-H Camp.
Our camp is accredited by the American Camp Association. It is licensed and inspected by the Suffolk County Health Department. We are committed to offering campers high quality educational programs, while achieving the same level of excellence as our partners at Cornell University.
We hope to see you at one of our open houses and at camp this summer.

Accommodations
Campers sleep in comfortable, rustic cabins. Bathrooms and washhouses are located within walking distance of each cabin. These washhouses include toilets, sinks, and private shower rooms. There are separate units of cabins for the boys and for the girls. Cabin assignments are made according to a child's date of birth and grade level. The campers are also separated into youth and teen units. Youth and teen campers have different meal times and classes to meet their skill level. Some programs are done as a whole group. All classes and meals are co-ed. Campers must provide their own linens and toiletries. Please refer to the Parent Camper Handbook for the complete list of items needed.
Camp Hours
Session arrival is Monday at 9:00 am and pick up is Saturday at 9:00 am. There are no visiting hours or tours of camp during summer sessions.
Health & Safety
A full-time registered nurse will be on the premises to dispense medications and tend to emergencies. Waterfront staff members are Red Cross certified and possess credentials as Water Safety Instructors and Lifeguards. All staff are trained in CPR for the Professional Rescuer, Advanced First Aid, and Epi Pen Assistance. The camp is inspected twice yearly by the Suffolk County Department of Health.
Meals
Campers are served three well-balanced meals daily. All food is prepared onsite by our certified food handlers. The meals reflect a variety of choices and tastes including daily vegetarian options. Our salad bar also offers campers a variety of fruits, vegetables and alternate choices.
Staff
All staff members that are selected to work at DPF 4-H Camp are hired based
Property
The DPF 4-H Camp is located on the North Fork of Long Island in the Town of Riverhead. The camp's 140 acre natural setting is situated in a unique environmental combination of woodlands, bluffs, farmland and L.I. Sound beach frontage.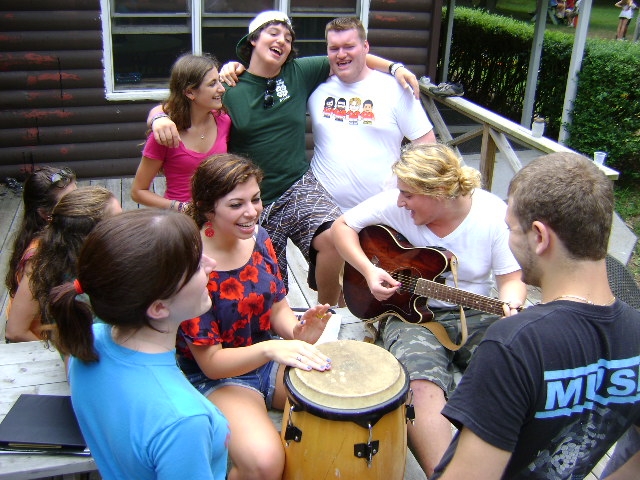 NEW CAMP PROGRAM: Robotics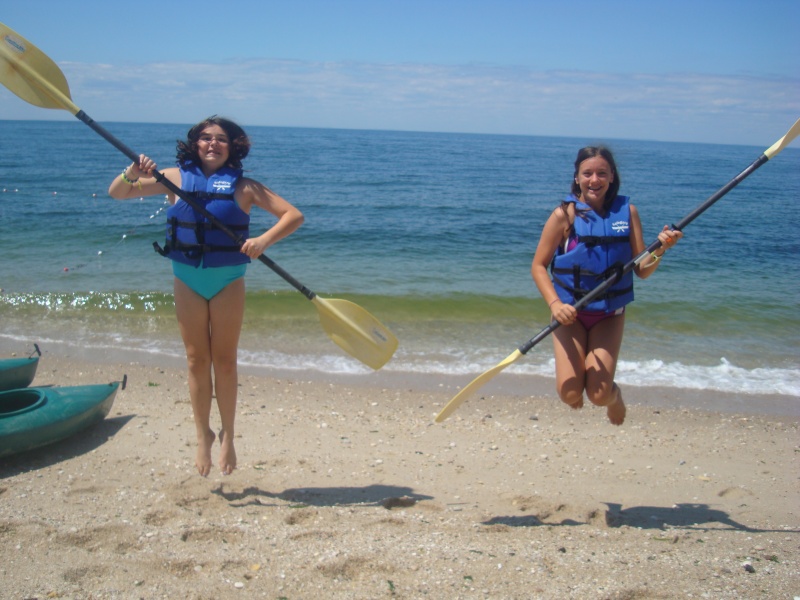 I Hear "Music"
Only Offered Weeks 3, 4, 5 & 7
Space Is Limited, Register Now!

Leader In Training

Super Soccer
Only Offered Weeks 3, 4, 5 & 7
Space Is Limited, Register Now!

Swimming
Kayaking and Canoeing
Kayaking and Canoeing will be off site this summer!

Available to campers who qualify at the blue swim proficiency level, these run every day no matter the weather. Each session will include a land lesson, warm-up, games and a 2½ hour paddling practice. Campers will practice boat handling techniques in singlekayaks or canoes; assisted rescue techniques; ferrying and towing. Those who are comfortable on the water will have the opportunity to practice self-rescue.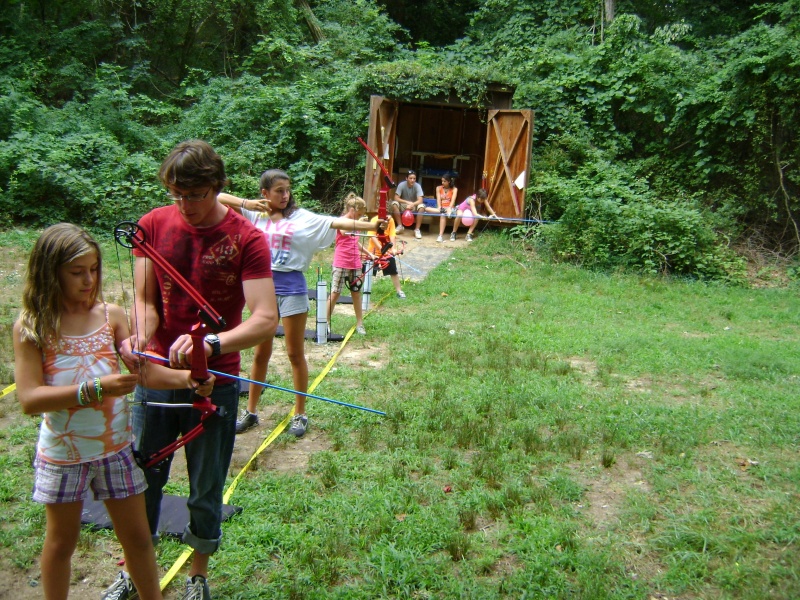 Counselor In Training (CIT)
July 7th-26th OR August 4th-23rd
The DPF 4-H Camp CIT program is designed for teens that have completed at least 10th grade and/or are 16 years of age and interested in becoming a counselor at 4-H Camp. You will need to apply for this program with a CIT application. Accepted applicants will be contacted for an interview. All applications must be in the office by February 3, 2014. CIT program is three weeks long.
Equestrian
Enjoy the "world of horses" as you take an active part in this half-day program. It is a great introduction for those who have never worked around horses or will complement any outside riding experience you may have. When registering indicate if you are a beginner or advanced rider.
There is a special program fee of $170.
High Ropes Climbing Adventure
Campers will gain confidence as they pursue success on our unique 5-station high ropes challenge course. The adventure challenge includes a 35-foot rock climbing and rappelling tower, zip line, and platforms. The third side of the tower includes a movable "vertical playpen" that allows a pair of climbers to work together along obstacles to reach the top.
There is a special program fee of $125.
Want to learn more about this business? Send them a direct inquiry.
2015 OPEN HOUSES
Dorothy P. Flint 4-H Camp in Riverhead, NY will host its first open house of the season on Saturday, April 11 from 11:00 AM – 3:00 PM.
Read More About Dorothy P. Flint 4-H Camp
Dorothy P. Flint 4-H Camp Appoints New Director
The Dorothy P. Flint 4-H Camp, located in Riverhead, recently named Brian Morris as its new camp director. The sleepaway camp on Long Island is an ACA-accredited camp for ages 8-16.