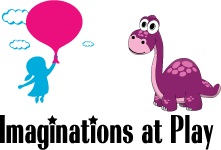 Suffolk County's Premier Play Space and Learning Center
All of our activities help the social and academic development of children. We have designed our play spacefor parents and caregivers to not only watch the children learn and play but interact and play along with theirchildren. Our guests can enjoy the hands-on activities that Imaginations at Play provides daily!
Parents are welcome to sit, relax and enjoy a cup of coffee while watching their children play. Includes Free Wi-fi.
Imaginations at Play offers both children's and adult's educations classes, birthday parties and open playtimes. Our facility features hands on education experiences which incorporate sensory and dramatic play. Our Imagination Village, has many play areas setup to education and entertain children of various ages. From sand and water to trains and dolls there is something to please every child.


Daily Open Play in our Imagination Village Learning Center
Includes Separate Themed Play Space for
each category Music Classes, Dance, Art, Indoor
Sand and Water Play. Emphasis on Sensory and
Dramatic Play
Soft Play 3 Story Jungle Gym - Our jungle gym is a
great way to for your children to have fun and
burn energy. With several slides, tubes and
tunnels our jungle gym is designed for both
adventurous children as well as grownups alike.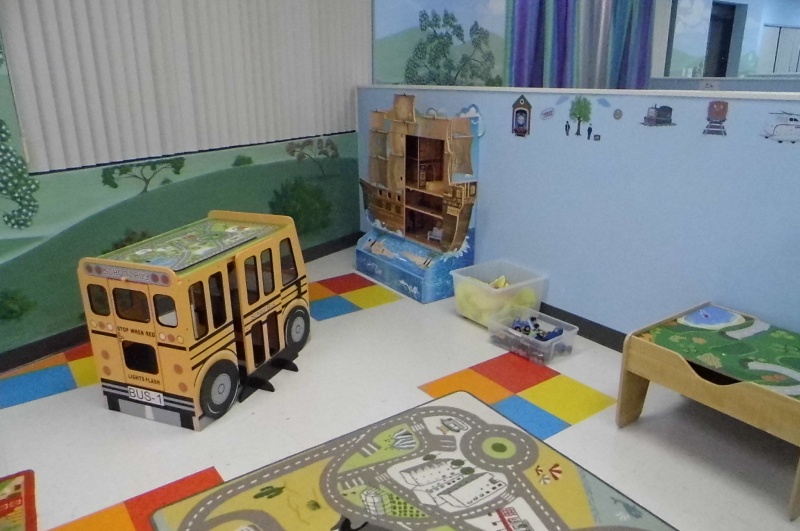 Infant/Toddler Area - Our infant/toddler area was
designed to keep our youngest customers
content while the parents/caregivers are able to supervise the older children. It features many
soft play toys, mirrors, building blocks as well as
musical toys.
Imagination Village - Our Imagination Village is
designed to foster creativity and learning while
the children are playing. Our Village features little
"shops" such as the Transportation Center, the
Imagination Cafe, the Beach, the Grocery Store,
the Imagination Theater, the Builder's Workshop,
and the Art Center.
Water Table - Our Water Table area is designed for
children 18 months and up. Our multi-tiered
water table is made to enable hands on learning
and promote child-directed free play. Whether
trying to scoop up fish or racing boats around
your child is sure to enjoy our Water Table area.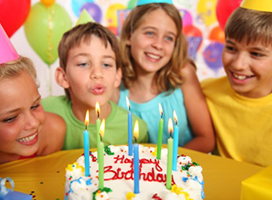 Interested in booking a party? Ask us about our party packages.
We are also available for fundraisers and Group Rates (discount for 10 or more)
1859 Lakeland Ave
Ronkonkoma, NY 11779
Phone: (631) 285-2855

Email: info@imaginationsatplay-li.com
Hours: Open 7 days a week 10am - 7pm
Want to learn more about this business? Send them a direct inquiry.
BACK TO SCHOOL
Our unique party packages offer something for everyone. In our basic package, party-goers spend 1 hour of open play in our Imagination Village and Jungle Gym areas. The last 30 minutes of our party is spent in one of our private party rooms with pizza, juice, and either cake or cupcakes. We handle everything from setup to cleanup. With our numerous add-ons, including goodie bags, professional photography, ceramic crafts, make your own sundaes, and bear stuffing, we have everything to make your child's birthday celebration spectacular. For more information, call us or visit our website.
Read More About Imaginations at Play
Ronkonkoma Play Space Fosters Children's Imaginations
A new play space on Long Island features separate themed play spaces that foster pretend play and encourage children to use their imaginations.