The Original Inflatable Great Party Place....
Hosting a birthday party at Pump It Up is great for parents and kids alike.
We offer everything you need for a fun time:
Private indoor arenas, filled with gigantic inflatable slides, bounce houses, obstacle courses and more. Celebrate in your own private party room that our party coordinators set up and clean up for you. Available options including pizza, drinks, balloons and goodie bags make party planning stress-free. Personalized dedicated team of staff takes care of everything, just relax and enjoy your child's birthday
Pump It Up is now offering special Pop-In Playtime sessions specifically for kids with special needs only. Bring your child to bounce, jump, and slide in our private arenas filled with gigantic inflatables. Come to laugh and have fun in a clean, safe environment where you can meet others or just play with your children. Pump It Up is an ideal location for support groups, play therapy, and social events for individuals with special needs, their family and friends, and the professionals who work with them. You're invited to our next Sensory Jump Event.
Call for specific times at individual locations.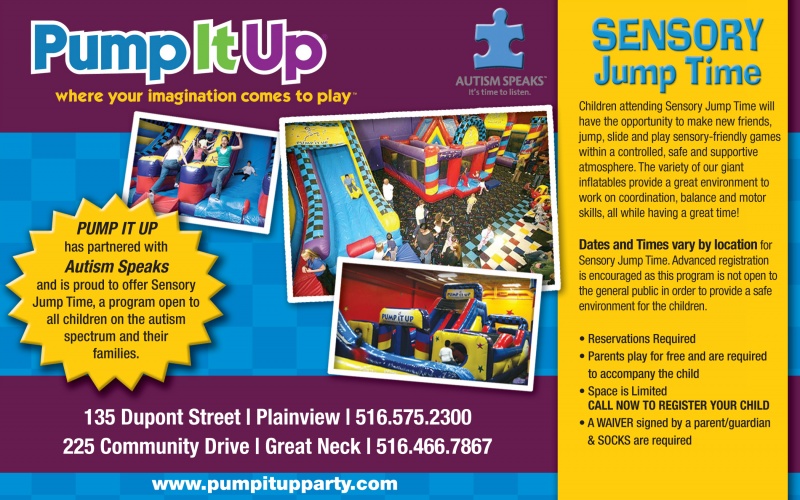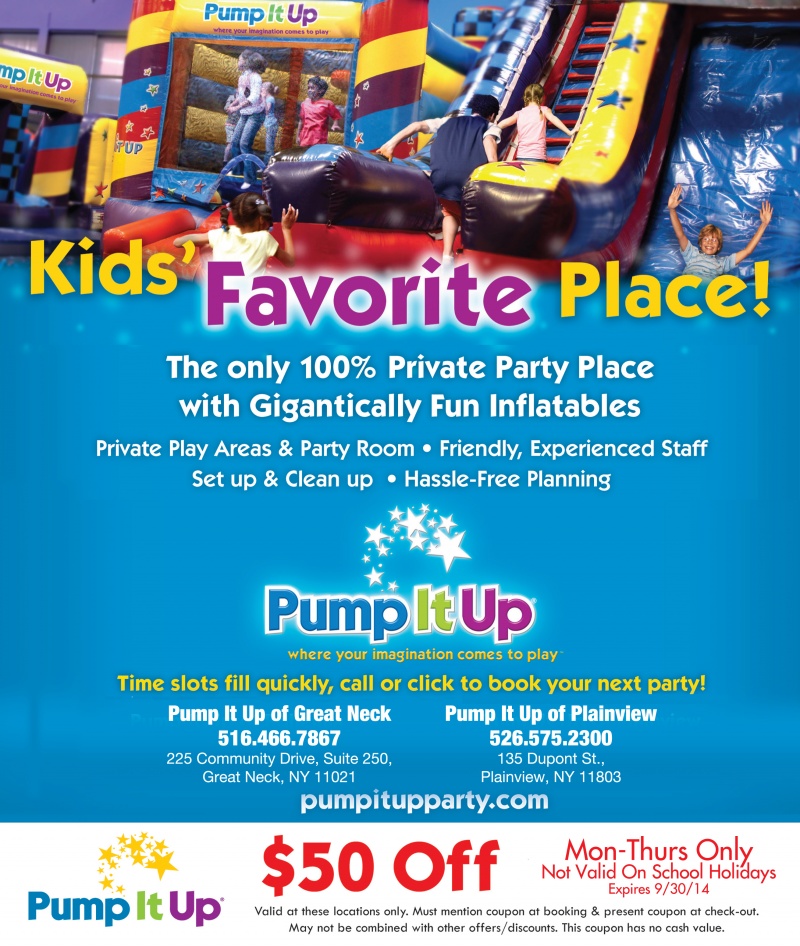 Want to learn more about this business? Send them a direct inquiry.
Read More About Pump It Up Long Island
Pump It Up Adds Photo Feature to Party Packages
Pump It Up, an indoor bounce play space, now offers a special photo feature in all three party packages. The birthday party location will now take photos during the bounce portion of the party and create a montage to watch while eating pizza and cake.