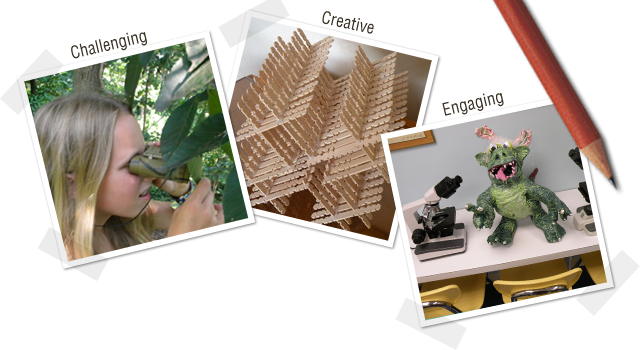 Village East Gifted is an enrichment program in Long Island, New York designed for those students who yearn for more challenging and creative enrichment experiences outside the classroom.
Our program provides gifted students with a place to go where they can be themselves. The dynamics of each age grouping establishes the pace, teaching approach and scope of classroom lessons and cooperative projects. Our students learn about the world around them from their perspective, at their pace and in as much depth as their minds determine.
Our Classes
Village East Gifted holds enrichment classes after-school, evenings, over school vacations, weekends and throughout the summer. There are two semesters per academic year and a summer program offering enrichment topics and special courses. The school year sessions begin in October and end in May. The summer program runs from June through September. All age groupings (classes) run for two hours once a week. Class-size and schedule permitting, one class per semester can be "made up" by attending another same age grouping during the same session.
After-School Enrichment Program
Village East Gifted implements a challenging, writing-based, continuous, after-school enrichment curriculum for gifted and talented students ages 4-21. All VEG students are required to complete the Village East Gifted Core Curriculum in writing, grammar and syntax. This curriculum component is continuous, and creatively integrated into every new enrichment topic

Level 1: Through VEG's innovative, "Dialectical Practices", students are first taught the "Rites of Writing" which includes the thorough implementation of VEG's grammar curriculum that "subliminally" teaches proper grammar, punctuation, accurate word usage, syntax, spelling, organizational strategies and a comprehensive editing component. Approximately 175 rules for usage and methods of grammar, punctuation and syntax are covered.

Level 2: Once the students have mastered IB4E Levels 1-4, the interdisciplinary enrichment curriculum continues to introduce new topics while teaching ways of "unraveling"" the gifted students' innovative ideas, concepts and newly-learned facts into coherent and sequential written reports, oral presentations, reflective essays, news articles and short stories. An in-depth, detailed analyses of effective literary methodologies are reinforced helping the students to create perfect sentences.
Special Courses
These courses below are additional core curriculum components that offered throughout the year in grades 5-12.
SAT ASAP
This class prepares the students for the following SAT test components: reading, vocabulary, writing and grammar
Up to 1,000 vocabulary words are taught and permanently memorized using the Phillips RBM Approach to memorization.
Mastery of the written word is achieved through creatively presenting a comprehensive grammar curriculum in the form of an engaging and humorous game of memorization, American Sign Language and dialectical practices.
SAT: Ivy League Essays
Specifically designed for advanced gifted writers preparing for the SAT, this curriculum teaches strategies for extrapolating and organizing complex thoughts and facts transforming them into powerful essays. Innovative self-editing techniques are taught that are based on SAT standards for writing and composition.
SAT: Ivy League Vocab Level 1
The students "permanently" memorize the definitions of approximately 400 SAT vocabulary words in six two-hour classes. Students are required to review newly learned words at home each week.
SAT: Ivy League Vocab Level 2
This course is for VEG students who have completed Level 1. An additional 500 words are "permanently" memorized in six two-hour classes. Students are required to review previously learned words from Level 1 as well as the newly learned words at home each week.
Advanced Etymology: Level 1
The students participate in an on-going class competition that involves the memorization of 65 Latin and Greek word roots as well as SAT vocabulary words. The course culminates with a challenging tournament, awards ceremony and an ice cream reception.
Advanced Etymology: Level 2-4
This course is for VEG students who have completed Level 1. Approximately 300 additional words roots and SAT words are taught including a comprehensive study of scientific, anatomical and medical terminologies.
Odyssey of the Mind Competition
Odyssey of the Mind is an international, creative problem-solving competition. The Village East Gifted Teams meet once a week for up to three hours. The teams have approximately five months to complete their "performance solution". These classes increase in duration to help the students prepare for the competition day.

After-School Enrichment
VEG's New 2013-2014 Curriculum Component: The Study of Advanced Geography
This year, in addition to VEG's challenging and innovative enrichment program that continuously emphasizes the mastery the spoken and written word, a sorely needed curriculum will be introduced involving an in-depth study of advanced geography. Facts about our continents and their political borders, capital cities, cultural characteristics, famous landmarks and topographical features will be taught and memorized forever using the Phillips RBM Approach (Reawakening Brilliant Minds). Simultaneously, the significance of "relative locations" will be analyzed revealing the underlying reasons for the interconnection of geographical phenomena.
Grades K - 1 ("K1 Squared Program")
This class consists of gifted and talented young students in kindergarten through first grade, some of whom are reading and writing on a second grade level and exhibit characteristics of "giftedness" as determined by outside professional assessments or VEG. K1-Squared students attend one class a week for two hours. The curriculum continues for the entire school year with the exception of school holidays and the summer break. (Private enrichment tutoring is available for students who are not yet reading or writing.) All the lessons are interdisciplinary and include higher level learning in any of the following subject areas and/or topics: mathematics, spelling, grammar, writing, geography, social studies, reading, art, science, vocabulary enrichment, linguistics, environmental studies, current events, Latin and Greek word roots, problem-solving, cooperative decision making, computer word processing, graphic design, music and community service. In addition, the students begin learning the basic components of morphology, orthography, homophony, figurative language usage as well as some of the mechanical conventions in written compositions.
Grades 2 - 11 (VEG Freshman, Sophomore, Junior and Senior)
VEG Freshman, Sophomore, Junior and Senior age groupings attend classes once a week for two hours. The curriculum continues for the entire school year with the exception of school holidays and the summer break. All material taught is "writing-based" and contains state-mandated core subject content. While engaged in an extremely challenging program-wide, academic competition, our students learn to analyze common and unique aspects of the English language, practical mathematics, problem-solving, foreign language, Latin and Greek Etymology, geography and global studies and the works of internationally acclaimed masters of the arts. Simultaneously, enrichment topics are taught and class projects are assigned involving in-depth analyses of new topics and the use of advanced study skills and research methodologies.

Level 1: Each class uses " VEG dialectical practices", to teach the fundamentals of "reflectional" morphology, orthography, homophony, sentence diagramming, figurative language usage and the mechanical conventions in written compositions. The remaining class time is devoted to using the newly- learned skills to research new topics and create advanced, grammatically-correct literary works and/or special presentations.

Level 2: This curriculum teaches gifted and talented students how to utilize their newly mastered skills to generate and organize their complex ideas into coherent, sequential essays based on the AP English curriculum (i.e. critical, persuasive, narrative, argumentative, descriptive, expository, reflective, comparative, cause/effect, essays for college admissions). Additionally, the VEG Freshman (Grades 2-3) and VEG Sophomores (Grades 4-6) learn about a variety of challenging topics while continuing to master their ability to write well.

Level 3: This class is for gifted and talented high school students who are taking the SAT within the year. The students memorize over 1000 SAT vocabulary words while also perfecting their writing, reading and listening skills in preparation for the exam.
Weekend Enrichment
Village East Gifted provides after-school enrichment and private tutoring during the week and weekends.
Sunday is considered a "VEG School Day". Most grade groupings have the opportunity to attend classes on Sundays rather than, or in addition to, weekdays. Village East Gifted's mission is to enrich every qualified, gifted child that comes our way. Working parents often prefer that their children attend classes on weekends so they can be a part of their child's enrichment experience.
Odyssey of the Mind
"The Odyssey of the Mind teaches students to learn creative problem-solving methods while having fun in the process. For more than twenty five years, this unique program has helped teachers generate excitement in their students. By tapping into creativity, and through encouraging imaginative paths to problem-solving, students learn skills that will provide them with the ability to solve problems -- great and small -- for a lifetime. The Odyssey of the Mind teaches students how to think divergently by providing open-ended problems that appeal to a wide range of interests. Students learn how to identify challenges and to think creatively to solve those problems. They are free to express their ideas and suggestions without fear of criticism. The creative problem-solving process rewards thinking "outside of the box." While conventional thinking has an important place in a well-rounded education, students need to learn how to think creatively and productively."(1)
(1)Odyssey of the Mind web site @ http://www.odysseyofthemind.com/learn_more.php

"The Odyssey of the Mind is truly a worldwide competition. Participants include teams from Argentina, Australia, Belarus, Canada, China, Czech Republic, DoDDS Europe, Germany, Greece, Hong Kong, Hungary, Japan, Kazakhstan, Lithuania, Mexico, Moldova, Poland, Russia, Singapore, Slovakia, South Korea, United Kingdom, Uzbekistan, and practically every state in the U.S. The annual Odyssey of the Mind World Finals is an event to behold. It embodies the international spirit of creativity!"(2)
(2) Odyssey of the Mind web site @ http://www.odysseyofthemind.com/learn_more.php

Every other year, Village East Gifted brings teams to the Odyssey of The Mind Long Island Competition. Each VEG team is given five months to derive a "solution performance" based on a particular long term problem. Problem-solving classes, coaching sessions and rehearsals are held each week. All new students must qualify for the Village East Gifted after-school enrichment program in order to join a team. Students must also be enrolled in at least one other Village East Gifted after-school enrichment class in order to participate.
Want to learn more about this business? Send them a direct inquiry.
2015 NEW YEAR PREVIEWS
New Huntington and Roslyn locations now offer STEM classes taught by field professionals and renowned scientists. Advanced students explore groundbreaking phenomenon in the areas of science, technology, engineering and mathematics.
Read More About Village East Gifted
Village East Gifted Incorporates Nature in Huntington Station Location
Village East Gifted, an enrichment center that offers gifted and talented programs for gifted students on Long Island, recently redesigned its Huntington Station location to incorporate natural elements in its decor.
What's New in 2015 for NYMetroParents Clients
Many of your favorite NYMetroParents clients, from birthday party venues, to after-school classes, and dance schools have exciting things planned for the new year. Check out what's coming up in 2015 from top local businesses now.
Village East Gifted Offers Gifted Kindergarten, Opens Roslyn Location
Village East Gifted, an enrichment center for gifted and talented children on Long Island, recently opened its new Roslyn location, and now offers Gifted Kindergarten at its Huntington Station location.
Village East Gifted Opens Two Long Island Locations
Village East Gifted, an enrichment center for gifted and talented students, opened two Long Island locations: Westbury and Huntington Station. The gifted and talented enrichment center also offers SAT prep courses and a gifted and talented summer camp.