Discover Wonder! Creative music, art & science and theater enrichment for infants, toddlers, preschoolers, and elementary age kids. Weekly classes, drop-in art studio, vacation and holiday activities, summer mini-camps, birthday parties, scout troop badges, creative play dates for any age. Whatever the program, every child will experience respectful, nurturing teachers, cozy class sizes, and moments of joy and discovery.
Beautiful eclectic creative toy store and classrooms in Oyster Bay. Additional Music Together Center locations in Huntington, Plainview, Garden City, Manhasset.
Music, art & science enrichment for infants, toddlers, preschoolers, and elementary kids. Classes, holiday vacation and summer programs, parties, play dates, and a BEAUTIFUL creative toy store!
Not Just Art is an art enrichment center for children from infancy up to age 12; in addition to the art classes it provides, Not Just Art also operates a toy store and hosts birthday parties for children. Programs include theater arts, pre-school enrichment, music, art, science and after-school. The art studio welcomes drop-ins, and the specialty toy store features art supplies, musical toys, books, CDs, DVDs, science materials, games and puzzles.
Hours:

Mon - Fri, 9:30am - 6pm; Sat, 9:30am - 5pm; Sun, closed

Founding Date:

2002

Payments accepted:

American Express, Cash, Debit Card, Discover, MasterCard, Personal Check, Visa

Parking:

Free lot

Private events:

Yes

Services (party and event services):

Kid Parties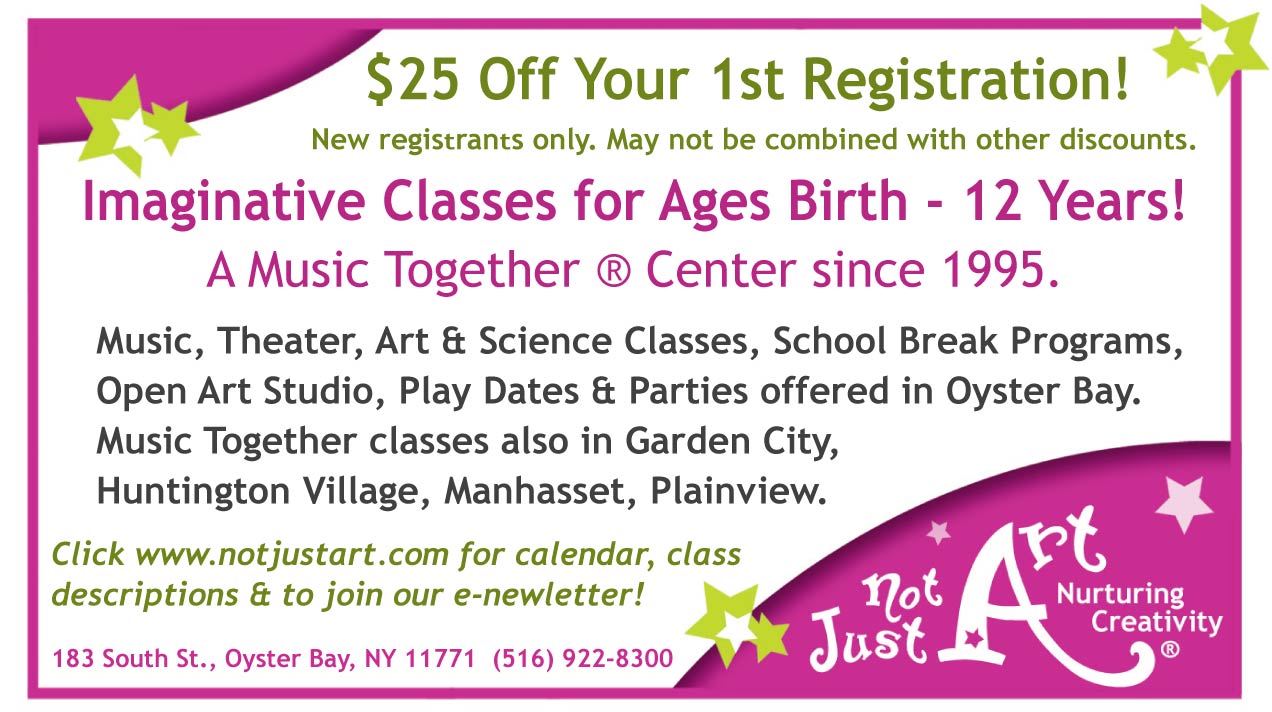 Want to learn more about this business? Send them a direct inquiry.
BIRTHDAY PARTIES
Celebrate creatively! Not Just Art's warm and memorable birthdays are planned and staffed by experienced teachers; each celebration is unique and personalized for your child. We have more than a dozen fun music, art, and science parties for children ages 1-12 years, and other projects available upon request. Activities are designed to ensure children of all ages, needs, and abilities feel successful. And, the specialty toy store is the perfect place to find fun toys and tools to spark young imaginations!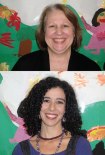 Mara Esposito became the Director of Education for Not Just Art in 2002. An award-winning former Seattle teacher with a background in human development and alternative education models, Mara has 20 years experience joyfully developing imaginative curriculum with students in preschool through graduate school. Eva Regulski has grown with Not Just Art since its beginning in 1992, eventually becoming the center's General Manager and Registrar. With a background in Communications, Eva is a master multi-tasker who loves working with families and children on a daily basis.