Check out our roundup of 21 fun and low-cost things to do with kids in Westchester County, NY, this March, including many maple sugaring festivals, spring break art activities, the St. Patrick's Day Parade, and several fun family shows.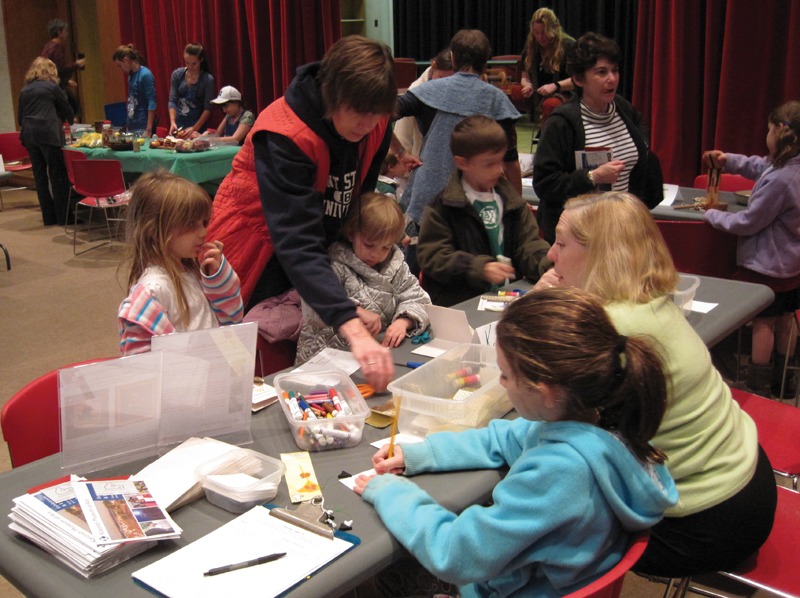 Museums @ the Library Day
Chappaqua Public Library, 195 S. Greeley Ave., Chappaqua
March 2
Children of all ages are invited to sample the riches of 13 art museums, historic sites, nature centers, and other cultural institutions catering to families at Chappaqua Public Library's Museums @ the Library Day. This hands-on, open-house-style afternoon will feature live animals, games, colonial and Hudson River-themed crafts, and arts and crafts like origami, mask-making, and paper "quilts." Participating institutions this year include the Hammond Museum & Japanese Stroll Garden, Hudson River Museum, Jacob Burns Film Center, John Jay Homestead, Katonah Museum, Philipse Manor Hall State Historic Site, Neuberger Museum, New Castle Historical Society, Stone Barns Center for Food and Agriculture, Van Cortlandt Manor, Westchester Children's Museum, Westmoreland Sanctuary, and the Wolf Conservation Center. FREE!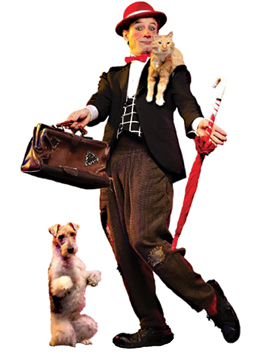 World Famous Popovich Comedy Pet Theater
Tarrytown Music Hall, 13 Main St., Tarrytown
March 3
The World Famous Popovich Comedy Pet Theater is a family-oriented blend of the unique comedy and juggling skills of international circus performer Gregory Popovich and the talents of his performing pets. Each of the show's 15 cats and 10 dogs were once strays, rescued from animal shelters. Now, they love to show off onstage with an array of other animals, performing a variety of stunts and skits in this extravaganza of European-style clowning.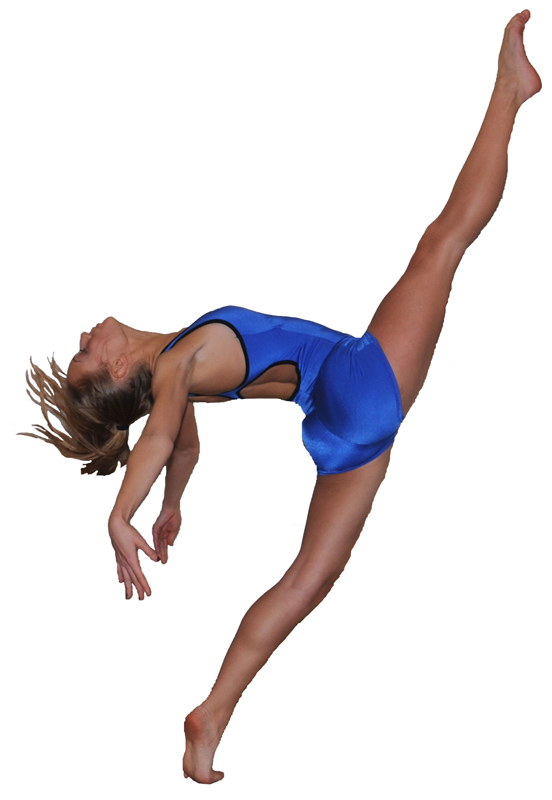 Off Center Dance Theatre Spring Dance Invitational
White Plains Performing Arts Center, 11 City Place, White Plains
March 3
Bring the entire family for an exciting afternoon of dance as Joe Antony Cavise, artistic director of Dance Cavise, and the young dancers (ages 12-18) of the Off Center Dance Theatre take the stage at the White Plains Performing Arts Center in the Off Center Dance Theatre Spring Dance Invitational. A number of area pre-professional dance companies will perform, and New York City Ballet's Charles Askegard will make a special guest appearance. With a mix of ballet, modern, jazz, hip-hop, and more, there will be something for everyone.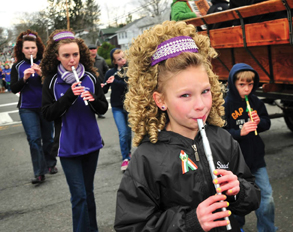 Eastchester's St. Patrick's Day Parade
Starting point: Immaculate Conception Church, 53 Winter Hill Road, Tuckahoe
March 10
There will be something for everyone at Eastchester's 9th annual St. Patrick's Day Parade, sponsored by the Eastchester Irish American Social Club. Grand Marshal this year will be David Flannery, with Jean McCluskey and Breda Travers selected as Parade Honorees. The parade steps off at 3pm from the Immaculate Conception Church in Tuckahoe and marches up Main Street to Lake Isle Country Club. Eastchester has a reputation for really doing events right, and this year should be no different! Among the many sights and sounds will be high school marching bands, civic and patriotic groups, a police motorcycle brigade, antique cars, and dignitaries such as town supervisor Anthony Colavita, Bronxville mayor Mary Marvin, and Tuckahoe mayor Steve Eckland.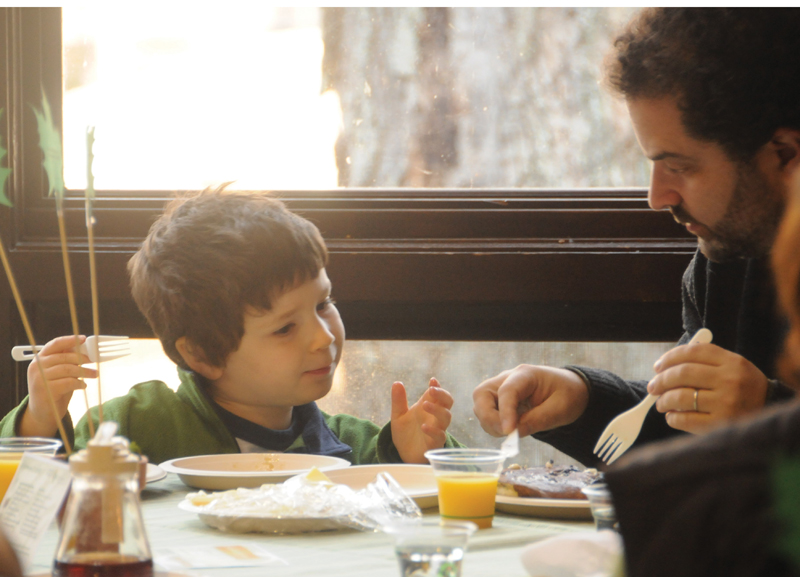 Maple Sugaring Events
Cross River, Mount Kisco, Ossining, Rye, Scarsdale, Somers
Throughout March
Maple sugaring events are hugely popular here in Westchester, and we've rounded up 14 of the most fun and affordable of the bunch happening this month, where you can tap the sap from trees, learn about the maple sugaring process, and enjoy a pancake breakfast or brunch with fresh New York maple syrup.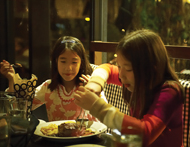 Hudson Valley Restaurant Week
Restaurants throughout the Hudson Valley
March 11-24
Twice a year, in the spring and fall, more than 200 top restaurants from seven counties offer pre-fixe dining during Hudson Valley Restaurant Week. This spring it spans 14 days, March 11-24, and it's an ideal opportunity for families to try the food (and for kids to practice their table manners while expanding their palates) at some of the region's finest restaurants. It's hard to go wrong with a three-course dinner for $29.95 or a three-course lunch for $20.95 (excluding beverage, tax, and tip). Take advantage of the price-fixed menus at many family-friendly restaurants in our area, including The Beehive in Armonk, Bistro Rollin in Pelham, Half Moon in Dobbs Ferry, Augie's Prime Cut in Mohegan Lake, and that perennial family favorite, The Melting Pot in White Plains. (Or better yet, get a babysitter and plan that long-postponed date night!)
Irvington Town Hall Theater, 85 Main St., Irvington
March 22-24
For many theatergoers, Stephen Sondheim's elegant comedy of manners, A Little Night Music, is his most enduring musical. Sondheim took Ingmar Bergman's comedy of manners, Smiles of a Summer Night, and turned it into a musical work of art about a tangled web of romantic liaisons that won four Tony Awards. The show boasts Sondheim's sweeping score and features the classic ballad "Send in the Clowns." This production, presented by Broadway Training Center of Westchester's Senior Ensemble, promises many special moments. Please note: This show is rated "PG" by Broadway Training Center.
Spring Break at Wave Hill
Wave Hill, West 249th Street and Independence Avenue, Bronx
March 27-29
Looking for something fun and different to do with the kids over spring break? Make the short drive to Riverdale's Wave Hill to take a family walk through the magnificent gardens and get hands-on in a papermaking workshop with renowned papermaker Randy Brozen. Workshops are best suited for children ages 5-10 accompanied by a parent or caregiver.
March 27: Papermaking 101: Learn how to create sheets of textured paper and experiment with using different kinds of pulp.
March 28: New Paper From Old: Use a variety of recycled papers, including tissue paper, wrapping paper, and construction paper, plus assorted bits of chopped leaves and other found materials to create new papers with different colors, textures, and patterns.
March 29: 3-D Paper Sculpting: Make sheets of paper from pulp, then turn them into an array of three-dimensional sculptures, like a vase, bowl, or animal, adorned with ribbons, lace, and more.
More Fun
Find kid-friendly museums in Westchester and beyond
Search for more fun family activities in the NYC area in our full calendar of events