SEE OUR MOST RECENT HEALTH & WELLNESS GUIDE FOR FAMILIES IN WESTCHESTER COUNTY, NY
---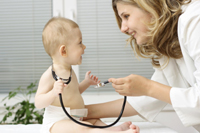 In this comprehensive health and wellness guide to Westchester County, NY, you'll find pediatricians and doctors, dentists, hospitals, medical centers, gyms, sports programs, and more, all in your area.

A DANCE STUDIO
2094 Boston Post Rd, Larchmont
(914) 834-2432

When choosing a dance school, look for professionalism, quality, and experience. A Dance Studio satisfies these standards of excellence. They offer classes in jazz, tap, ballet, hip-hop, preschool, yoga, belly dancing and ballet for skaters. Dance birthday parties are a big hit. You'll like the friendly way you are treated and will appreciate the great feelings of accomplishment and fun that dancing provides. Director Yvonne Karas Rosenberg invites you to join "our family," where all of our students are important to us. This fall, try the new exciting dance/exercise craze, Zumba!
AQUATIC PROGRAM FOR CHILDREN AND ADULTS
735 Anderson Hill Rd, Purchase

Held in our sparkling six-lane pool, the Purchase College Aquatics Program runs year round and features children's group lessons, parent / child classes, as well as specialty programs. All lessons are taught by certified American Red Cross Instructors. Specialty programs include adult lessons, Lifeguard and SCUBA certification, springboard diving, private and semi-private lessons. We offer classes year round with 2 fall sessions, winter and spring sessions and our popular summer intensive sessions. Register now!
BRAIN BALANCE ACHIEVEMENT CENTER OF NORWALK
15 Cross St, Norwalk
(203) 847-3000

Is your child struggling with academic, social or behavioral issues? If so, our Brain Balance Program (TM) can help. The program is a ground-breaking, drug-free approach involving physical and cognitive activities combined with dietary change all aimed at restoring harmony among the brain's hemispheres. The center is devoted to working with families affected by ADHD, OCD, Tourett's syndrome, dyslexia, learning disabilities, spectrum disorders, and the like. Please call our office to reserve seating for our next free parent event.
BRIARCLIFF PEDIATRIC DENTISTRY
325 S. Highland Ave, Briarcliff Manor
(914) 762-4151

We are so excited to announce that we are the very first pediatric dental practice in Westchester to provide laser dentistry using the Waterlase MD Turbo Laser. This most up-to-date technology provides painless fixing of cavities without the use of a drill! No more shots, no vibrations from the drill, no long painful procedures. The laser also treats soft tissue lesions, releases tongue-ties - even in infants and newborns - without any shots. Please call for more information for this wonderful service provided only in our office.
BROWN BAGGIN IT
(914) 282-7884

A simple, healthy and affordable school lunch program. Making everyone happy one brown bag at a time. Build your lunch schedule online, anytime, and have it delivered to your doorstep each and every morning. Parents, professionals, schools, families and individual students, can pick from a healthy food menu and eliminate timely lunch preparation. Call or visit our website to sign up today!
CARING FOR KIDS PEDIATRIC DENTISTRY
140 Lockwood Ave, Suite 315, New Rochelle
(914) 355-2265

Dr. Ivis Getz, a board certified pediatric dentist, is committed to providing the highest quality dental care to infants, children, adolescents, and those with special needs. Dr. Getz recognizes that each child is a unique individual who deserves compassion and respect, which is evident in her friendly manner and calm demeanor. Our dental team truly enjoys working with kids and will treat your child with warmth and compassion. We participate in many dental insurance plans and have convenient after-school and Saturday appointments available.
THE CENTER FOR SMALL JEWELS
3 The Blvd, New Rochelle
(914) 632-9109 x5014

Are you concerned that your child is lagging behind in certain areas of development? Or do you continue to be concerned that your child is not making enough progress in their current therapy programs? The Center for Small Jewels can help. Our dynamic and seasoned professionals will spend time with you and your child to determine what their developmental needs are. Contact us for a free consultation. You can also visit our website.
CHRISTY, GEORGIA, LMT
17bB Garrison Landing, Garrison
(845) 424-4224

Specializing in autistic spectrum disorders, compromised immune system, bed wetting, fibroids, incontinence, impotence, eye and hearing problems, stroke, diabetes, Crohn's disease, anxiety, leukemia, Alzheimer's, scoliosis, and stuttering. Licensed massage therapist offers short-term treatment, for children, adolescents, and adults. Georgia is able to manipulate the body's energy system and restore it to balance. This in turn lets the body as a whole continue its natural function to heal itself! There are virtually no limits to the type of health problems this method can treat. This therapy is gentle, non-invasive, and pill-free.
DONNA KLEIN & ASSOCIATES, INC.
690 N. Broadway, Suite GL2, White Plains
(914) 686-3116 x105

Specializing in sensory integration difficulties, autistic spectrum disorders, developmental disabilities, handwriting remediation, ADHD, and motor delays. Our occupational therapists and physical therapists are highly skilled in identifying your child's underlying difficulties with coordination, sensory perception, visual perception, body awareness, and motor performance. We can provide OT or PT services in the convenience of your home or in our state-of-the-art therapy gym. Evaluation and treatment are available for children from birth through 21 years of age. We help children maximize their strengths, performance in school, social relationships, and self-esteem.
FAMILY SERVICES OF WESTCHESTER
1 Summit Ave, White Plains
(914) 872-5253

November 18th marks the 35th year of the American Cancer Society's Great American Smokeout, a day when smokers are encouraged to initiate plans to become healthier by quitting their deadly habit. This year's theme is focused on tobacco point of sale advertising. Colleges for Change (C4C) hopes to encourage the elimination of tobacco products on college campuses. Join the Great American Smokeout by making the decision to quit or encourage your friends to do so. For more information on C4C check out our website.
FIDELIS CARE
(888) 343-3547

Fidelis Care, the New York State Catholic Health Plan, serves more than 645,000 members in 53 counties throughout New York State. It was founded on the belief that all New Yorkers should have access to affordable, quality health insurance. Through New York State's Child Health Plus, Family Health Plus, and Medicaid Managed Care programs, members are covered for regular checkups, preventive care, hospital and emergency care, eye exams, dental care, and more. For seniors, Fidelis Care also offers quality, affordable coverage through Medicare Advantage and Dual Advantage programs.
GRANDMASTER B.M. KIM'S TAE KWON DO
60 S. Broadway, White Plains; (914) 428-0085
187 N. Main St, Port Chester; (914) 934-1861
969 N. Central Ave, Scarsdale; (914) 472-2060
75 West Route 59, Nanuet; (845) 623-2002

My name is Diane, mother of three. My 7-year-old son is a black belt at Grandmaster Kim's Tae Kwon Do. During the past 4 years he has developed discipline, increased concentration, and loves the exercise. Now my whole family is enrolled, including my mother. I am in the best shape of my life and with a lot less stress. Sign up today and you too can enjoy the benefits of Tae Kwon Do.
GYM CATS GYMNASTICS AND BIRTHDAY PARTY CENTER
1 Odell Plaza, Yonkers
(914) 965-7676

At Gym Cats, children learn the skills and confidence they will need for many of life's challenges. Exciting gymnastics classes are offered for boys and girls ages 2 years to adult, including Mom and Me classes, Tiny Tot classes, cheerleading groups and summer camp. We are famous for our unique private birthday parties - our enthusiastic interactive staff makes your child's party memorable. Call for more information on how your child can meet new friends and new challenges, and build the confidence necessary to succeed.
HARDBALL NY TRAINING CENTER
102 Fairview Park Dr, Elmsford
(914) 347-4700

Hardball NY Training Center, a 16,000-square foot, climate-controlled facility, offers the total student-athlete training experience. Designed to meet the needs of student-athletes at all ages and skill levels, Hardball NY is equipped with batting cages, pitching tunnels, and utility space for use by a variety of sports such as baseball, softball, and soccer. Camps, clinics, private instruction, and team training are offered throughout the year, and memberships and birthday parties are available.
HARTSDALE FAMILY EYECARE
221 E. Hartsdale Ave, Hartsdale
(914) 725-1600

Could your child be doing better in school? Children often have 20/20 eyesight, but may have other visual problems that interfere with learning, test scores, and even sports performance. Most school screenings only test distance eyesight, and vision problems that affect performance go undetected. Featured on ABC News and WFAS radio, Dr. Schwartz has years of experience treating children. Warning signs include poor attention span, avoiding reading, poor comprehension, and re-reading words and lines. With a comprehensive eye examination, Dr. Schwartz can determine if visual problems exist and customize treatment to maximize performance.
HUDSON HEALTH PLAN
303 S. Broadway, Suite 321, Tarrytown
(800) 339-4557

Good news! No family earns too much to qualify for New York State's Child Health Plus insurance. Call Hudson Health Plan to enroll in free and low-cost insurance programs for children and adults. Hudson Health Plan offers comprehensive medical and dental care from the area's leading doctors and hospitals, and has received the highest ratings in customer satisfaction in the Hudson Valley since 2003. Visit the website for more information and follow us on Facebook. Your health matters.
JODI'S GYM
25 Hubbels Dr, Mt. Kisco; (914) 244-8811
244 E. 84th St, NYC; (212) 772-7633
[email protected]
Jodi's Gym has been providing New York kids the highest level of fun and fitness for 29 years! Their step-by-step, no fail approach ensures that every child feels a sense of accomplishment. From the tiniest tumblers to advanced gymnasts (9 months-12 years old), there is something for everyone. They offer mommy and me gym, gym and music classes, preschool gymnastics, school-aged gymnastics, Motion Evolution, Super Soccer Stars, Krazy Kool Creations, Broadway Babies, summer and holiday break camps, free monthly perks, free open playtime, play groups, private lessons and the best birthday parties ever.
JOHN A. COLEMAN SCHOOL
(914) 597-4071
The John A. Coleman School recognizes the unique abilities and learning styles of each child and respects the importance of home/school partnership. Our staff provides a caring and educationally enriching environment that promotes independence, confidence and celebrates life experiences. Services offered include: early intervention, preschool and school age services provided in center, home and community based settings; Children's Place Inclusion Preschool; comprehensive and multi-disciplinary evaluations and assistive technology services; related services of physical, occupational and speech therapy; music therapy; Smart Board technology; Toy Lending Library; private spacious playground.
JUNGLE GYM MARTIAL ARTS NEW ROC
10 Cottage Pl, New Rochelle
(914) 355-5955

A firm believer in the limitless power of the human mind and its connection to the body, Jungle Gym Martial Arts has an award winning curriculum and progression design made just for you! Through learning the fastest growing self-defense art in an easy to learn and positive environment, we've helped hundreds of people just like you achieve all of their martial arts goals. Focus, self discipline, fitness... no matter how you choose to enhance your life through martial arts, the Jungle Gym will lead you there.
JUST PLAY WESTCHESTER
1993 Palmer Ave, Larchmont
(914) 315-6585

Just Play Westchester is a pediatric occupational therapy practice located in Larchmont. Craig Tollin is a Pediatric Occupational Therapist at Just Play Westchester. Craig has specialized training in the fields of Neurodevelopmental Technique (NDT) and sensory integration therapy. Craig uses a holistic and comprehensive approach for his evaluation and treatment sessions in a private, intimate setting with children and their families. Check out the website for upcoming therapeutic groups and programs available.
THE LITTLE GYM
777 White Plains Rd, Scarsdale
(914) 722-0072
The Little Gym is an exercise and motor development center for children, offering gymnastic classes, sports skills development, dance, cheerleading and karate classes for ages 4 months to 12 years-old in a loving, non-competitive environment. Qualified instructors implement programs designed to build self-esteem and confidence. An emphasis on music and fun encourages both physical and emotional growth. The Little Gym also offers summer camp, holiday camp, Parent Survival Night, and awesome birthday parties.
MASTER HO LEE TAE KWON DO ACADEMY
1032 Yonkers Ave, Yonkers
(914) 776-2020
High energy martial arts group classes and personal training in Tae Kwon Do, kickboxing, total fitness, and self defense for Tiny Tigers age 3-6, children ages 7-12, teens and adults. New classes for 3 year olds! Curriculum for each level is specially designed with activities that children and adults enjoy and benefit from the development of discipline, confidence, and physical well being. Master Lee consistently teaches "attention=concentration and focus" and respect for parents, authorities, peers, and yourself.
NEWDANCE
9 Rye Ridge Plaza, Rye Brook
(914) 690-9300

At NewDance, we take our role in your child's physical development very seriously. We continually study breakthroughs in early childhood through adolescent education and incorporate those findings into our philosophy and syllabus, which always evolves to serve our students better. So whether you are a parent who demands excellence in your child's education or a teen who loves a challenging dance class-NewDance is good news for you! Call or visit our website for the current schedule and upcoming events.
O'CONNOR, M. KIM, LCSW-R, ACSW
35 Purchase St, Ste 203, Rye
(917) 453-2328; [email protected]
As a parent, do you find yourself continuously punishing your child with little effect on changing your child's behavior? Do you often feel that your response to your child is as "out of control" as their behavior? Would you like to expand your child's behavioral repertoire to reduce inappropriate behaviors, increase positive parent-child relationships and decrease parental stress? M. Kim O'Connor, LCSW-R, ACSW is dedicated to helping parents restore peace in the family by providing them with the skills they need to address a wide range of challenging behaviors in their children.
ON HUDSON DANCE AND NEW YORK GOJU KARATE
558 Warburton Ave, Hastings-on-Hudson
(914) 478-0508

Experience the best in dance, fitness and karate! We offer dance classes in all styles and levels including hip-hop and lyrical jazz. Fitness classes are comprehensive and taught by the best instructors in Westchester. Our N.Y. Goju Karate program, one of the region's finest, offers age and rank specific classes from pre-school Tiny Tigers to Black Belt and beyond. Whether you are looking for a program for your children or yourself, On Hudson Fitness and Dance Studio and N.Y. Goju Karate have great programs for the entire family.
ONTRACK SPORT CENTER
29 South Depot Plaza, Tarrytown
(914) 909-2974

Open since January 2007, OnTrack Sport Center is a 26,000-square foot indoor sports facility with professional grade synthetic turf. OnTrack offers sports training and competition for the serious (and not so serious) athlete. The field house provides enough space to play nearly any sport, and the baseball/softball center with two batting cages and soft-toss hitting area is ideal for players of any age and skill. For more information, call or visit our website.
OPTIMAL HEALTH AND DEVELOPMENT CENTER
141 S. Central Avenue, Hartsdale
(914) 428-8004

Dr. Pearl and Dr. Powell are dedicated chiropractors and wellness advisors who specialize in nutrition, pediatrics and special needs children, pain management, and rehabilitation. Utilizing a holistic approach and the state-of-the-art Pro-Adjuster (TM), which eliminates any twisting, popping, or cracking, they combine their specialized techniques to help patients achieve their optimal health. Services provided: chiropractic, nutrition, family wellness, computerized spinal analysis, Cranio Sacral therapy, cold laser, pediatric care, weight and detoxification programs, and Interactive Metronome.
ORTHODONTICS AT BRIARCLIFF PEDIATRIC DENTISTRY
325 S. Highland Ave, Briarcliff Manor
(914) 432-7625

Do you want to "brace or align" yourself for a confident, beautiful smile? Come visit our state of the art office to learn how our wonderful orthodontic team can make it happen for you! Here at Orthodontics at Briarcliff Pediatric Dentistry we offer interceptive and comprehensive orthodontic treatments for children, teens, and adults. We have various options available including clear braces and Invisalign. Come meet our highly skilled orthodontist for your "amazing smile plan" customized to your needs and oral health.
PEDIATRIC ASSOCIATES OF SOUTHERN WESTCHESTER, P.C.
145 Huguenot St, Suite 200, New Rochelle
(914) 235-1400
At Pediatric Associates of Southern Westchester, we are committed to providing quality, comprehensive healthcare for your child. Our new office is conveniently located and accessible from major highways and public transportation. Drs. Meisler, Smith, and Mandelker are affiliated with Sound Shore Medical Center and the Albert Einstein College of Medicine/Montefiore Children's Hospital. We accommodate same-day sick visits. Call for a complimentary, new patient consultation.
PEDIATRIC DENTISTRY AND ORTHODONTICS
Ann Guerra, DDS; Dayna Olstein, DMD
77 Sunset Dr, Briarcliff Manor
(914) 762-6260

Dr. Guerra and Dr. Olstein provide comprehensive dental care for their patients from birth through 21 years of age. We place a heavy emphasis on the prevention of dental disease. We encourage first dental visits by the age of one year and check-up exams twice a year. Children are taught from a young age how to properly care for their teeth helping them to achieve a lifetime of optimal dental health.
PERFORMERS EDGE DANCE, LTD.
4 Grayrock Rd, Scarsdale
(914) 713-3282

At Performers Edge Dance, LTD. we take our role in your child's physical awareness and development very seriously. We continually study innovative dance styles from early childhood through adult and incorporate those styles into our philosophy and dance curriculum, which continues to advance to serve our dancers better. So whether you are a parent in search of excellence in your child's dance education, or a teen who simply loves to dance- Performers Edge Dance, LTD. is the place for you! Call or visit our website for the current schedule and upcoming events.
PHELPS MEMORIAL HOSPITAL CENTER
701 N. Broadway, Sleepy Hollow
(914) 366-3000

Phelps Memorial Hospital offers a broader range of services than any community hospital in Westchester. Patients benefit from distinguished physicians, many of whom are pioneers in their fields, offering the most advanced procedures using the latest technology. The family-centered maternal child unit has one of the lowest cesarean rates in the region and an award-winning breastfeeding program. The new outpatient rehabilitation center features an aquatherapy pool. The new emergency department has all private rooms to which patients are brought shortly after arrival, without spending any time in a waiting room.
PM PEDIATRICS - WESTCHESTER
620 E. Boston Post Rd, Mamaroneck
(914) 777-KIDS (5437)

PM Pediatrics is an alternative to the ER when your pediatrician's office is closed. Open until midnight, 365 days a year for patients up to age 21. We treat asthma, fever, stomach distress, infections, fractures, wounds requiring stitches, and more. Our doctors and nurses are specially training in pediatric emergency medicine, our onsite x-ray, lab, and rapid tests allow for immediate results. Our child-friendly locations have short wait times and we accept most insurance plans.
PREMIER PSYCHOLOGY
153 E. Main St, Ste A, Mt. Kisco
(914) 244-9400
Premier Psychology is a private group practice founded by Drs. Stephanie O'Leary and Toni Tarnell, offering psychoeducational testing, cognitive-behavioral coaching and therapy, and parent training. Our team of highly trained and caring psychologists is dedicated to helping children effectively navigate academic and social challenges. Our goal is to identify and enhance strengths and teach strategies for success. We use a collaborative approach to ensure that gains are made at home, in school, and socially. Skill building programs for children are focused on reducing negative thinking, improving impulse control, lowering anxiety, and enhancing self-esteem.
REPRODUCTIVE MEDICINE ASSOCIATES OF CONNECTICUT
Locations in Norwalk, Danbury, Cos Cob
(800) 865-5431

Patient care at Reproductive Medicine Associates of Connecticut begins with a partnership between patients and an award-winning team of fertility doctors. Patients have the opportunity for adjunct services from acupuncturists, mental health professionals, nutritionists, and others. Based on individual patient needs, personalized fertility treatment plans may include in vitro fertilization (IVF), intracytoplasmic sperm injection (ICSI), intra-uterine insemination (IUI), egg donation and preimplantation genetic diagnosis (PGD).
RESNICK-GRAULICH, DR. PENNY
115 Main St, Suite 302, Tuckahoe
(914) 633-4440

Dr. Penny and her staff have been trained in a variety of methods to help your child feel comfortable with dental treatment and the responsibilities associated with taking care of their oral hygiene. Children with medical, physical, emotional and mental disabilities deserve special attention and find our dental experience particularly wonderful. The dental visit should be an education for your child, giving them the tools and reinforcement necessary to continue to care for their health.
ROOFTOP RHYTHMS DANCE STUDIO
10 South Division St #7, New Rochelle
(914) 576-6027

Directors Susan Ayson and Dana Ruggiero are "raising the roof" on their 10th season! Classes are offered for students ages 2-adult in tap, ballet, jazz, hip-hop, modern, pointe, Broadway jazz, and "2 Too Cute!" We are still accepting registration for the 2010-2011 season. Affordable pricing plans and class/sibling discounts. No registration fee required. Join Stacy Hanson for Zumba classes Thursday evenings at 7:45pm. Call for our brochure or visit our website.
ROYE, BENJAMIN, MD
Children's Specialty Center
32 Strawberry Hill Court, Stamford
(203) 276-7307

Dr. Benjamin Roye is a Board Certified Pediatric Orthopedic Surgeon. He joins the Children's Specialty Center of Stamford Hospital weekly. He attended Medical School at Columbia University College of Physicians and Surgeons and went on to complete his Orthopedic Residency at New York-Presbyterian Hospital-Columbia. He followed-up his training with a fellowship in Pediatric Orthopedics at Children's Hospital of Philadelphia. Dr. Roye provides special expertise in the diagnosis and treatment of disorders of the musculoskeletal system including congenital defects, developmental hip problems, neuromuscular and sports injuries.
RYE VEIN-LASER CENTER
233 Purchase St, Rye; (914) 967-0400
Park Avenue Vein Center, 877 Park Ave (corner of 78th St and Park Ave), NYC; (212) 288-8100

Dr. Majlessi is a vascular surgeon who has limited his practice to the treatment of varicose veins. Over 99 percent of his patients report a near perfect leg, no matter how severe their varicose veins or spider veins were. This end result is the reason that nearly half of his patients come from other states or other countries. The entire course of treatment is performed in the office. Patients can fly back home the same day, without needing a prescription for pain medication. Call or visit our website for details!
SAMANICH, JOY M.D.
Children's Specialty Center, 32 Strawberry Hill Court, Stamford
(203) 276-7307

Dr. Joy Samanich is dual Board Certified in Pediatrics as well as in Genetics. She attended Albert Einstein College of Medicine. Dr. Samanich conducted her residency at Montefiore Hospital and Medical Center and went on to complete her fellowship also at Montefiore. She provides diagnosis and genetic counseling for children with known or suspected inherited disorders, birth defects or developmental delays. Dr. Samanich is one of over a dozen pediatric specialists who provide specialized pediatric care at the Children's Specialty Center located in Stamford Hospital's ambulatory care facility, Tully Health Center.
SOCIABLE KIDZ
1600 Harrison Ave, Stes 307C & D, Mamaroneck
(914) 502-3295

Is your child having trouble making friends? Sociable Kidz provides social skills groups for children ages 4-15. The groups are taught by two highly trained Westchester teachers. The small groups (3-5 children per group) ensure that your child receives individualized attention including problem-solving, sharing, taking turns, play skills with Legos, coping mechanisms, bullying techniques, etc. using hands-on activities, games, role playing and social stories. We also offer weekly parent support groups.
SOMERS PEDIATRIC DENTISTRY
374 Rte. 116, Somers
(914) 358-1225

Somers Pediatric Dentistry provides comprehensive dental care to patients from birth through adolescence. Dr. Dowling believes in the prevention of dental disease through education and early treatment using the latest advances in dentistry. Pleasant, fun visits to the dentist promote the establishment of trust and confidence in your child that will last a lifetime. Our goal is to help all children feel good about visiting the dentist. From our fun and cheery office design, to our communication style, our main concern is what's best for your child.
STUDIO B DANCE CENTER
375 White Plains Rd, Eastchester
(914) 793-2799

Since 1996, thousands of students have taken dance lessons with their highly qualified and nurturing staff. Students develop important social, locomotive and listening skills along with their dance training. With over 100 weekly classes for ages 2 and up, parents find it easy to accommodate siblings simultaneously in their four spacious studios. No matter which style of dance your child chooses, a pattern of enjoying healthy exercise in a dance class can become the foundation for a lifetime of energetic, physical activity.
TEPP, ALAN V., PH.D., P.C.
16 Dakin Ave, Mt. Kisco
(914) 232-1000

Dr. Alan Tepp is a Clinical Psychologist working with children, adolescents, couples and families for 25 years. He is dedicated to providing only the most professional and caring evaluation, consultation and psychotherapy services to his patients. Dr. Tepp will help you make the changes you want to make, and then help you remove obstacles that stand in your way. You will see how psychotherapy can change what you have been unable to change on your own.
VANACORE, DR. KRISTY M., PSY.D., P.C.
222 Westchester Ave, Ste 406, White Plains
345 Kear St, Ste 202, Yorktown Heights
(914) 497-8006; [email protected]
Dr. Vanacore is a licensed clinical child psychologist and educational specialist with a decade of experience in the areas of child development, mental health, and education. She is devoted to improving the quality of life for children and families facing the challenges associated with a wide range of behavioral, developmental, educational, emotional, and social problems. Dr. Vanacore offers neuropsychological and psychoeducational testing for children ages 3-21. Through comprehensive diagnostic evaluation, consultation, collaboration, and advocacy, personalized recommendations and interventions, Dr. Vanacore will help your child achieve success in all aspects of their lives.
VILLAGE PEDIATRIC GROUP
115 Main St, Tuckahoe
(914) 771-7070

Village Pediatric Group offers state-of-the art technology to facilitate advanced care in a family-friendly, warm environment. For Drs. Heather McGowan and Florencia Braier, the most important part of their relationship with patients is communication. Being highly accessible, they provide their patients with expert care and the reassurance of consistent reliability. Drs. McGowan and Braier understand that supportive, personal attention is the best and only approach to your child's care. They cover all aspects of your child's health, from lactation consulting to adolescent physicals. Visit our website.
WESTCHESTER JUDO
1495 Weaver St, Scarsdale
(914) 723-8006; [email protected]
Self-defense, discipline, exercise and action! Judo, a century-old martial art form, provides participants with endless benefits. Housed within a state-of-the-art personal training center, Westchester Judo offers classes for children and adults. Enhancing endurance, strength, and agility, Judo represents an ideal sport for kids. Head instructor Sauveur Chris Soriano, a member of the French Judo team, is a fifth-degree black belt and has earned full certification as a Judo Master-Instructor from the French Judo Federation.
WESTCHESTER SKATING ACADEMY
91 Fairview Park Dr, Elmsford
(914) 347-8232
Westchester Skating Academy: year-round, twin-rink ice skating facility. WSA programs include public skating, learn to skate classes, birthday parties/group events, in-house hockey leagues and clinics, and many more specialty programs. Don't forget the health benefits of ice skating! You can achieve a superior cardiovascular workout, increase your endurance, tone your muscles, and enhance your mental fitness by increasing your self-confidence and exercising your overall mental control.
Founded by three Westchester moms,westchestermommy.com is an online video resource offering parents the latest information on fitness classes, pediatricians, and so much more in Westchester county. Moms and dads can get an up close look at what's available to them and their children all at their fingertips! We hope that you enjoy searching through our website and that it becomes a helpful resource for you. Win an iPad at westchestermommy.com.
WONDER KIDS HOLISTIC THERAPY CENTER
470 Mamaroneck Ave, Suite 204, White Plains
(914) 421-8270

We are a state-of-the-art facility, providing services at home and at our sensory gym to help all children with special needs from birth to adolescence, in order to foster optimal growth, development and potential. Our facility features the following services: occupational/physical/speech therapy; counseling services; social skills groups, yoga classes, Sensory Gym including suspended equipment, crash pit, and climbing wall; Therapeutic Listening Center; and handwriting training and remediation. Please contact us to schedule an appointment, or visit our website for more information.
WORLD CUP GYMNASTICS
160 Hunts Ln, Chappaqua
(914) 238-4967

For over 20 years, World Cup Gymnastics has been helping children build strong and healthy bodies. Their recreational gymnastics' classes, for children as young as 3-months-old, help promote physical and social development as well as fitness. In addition, the 18,000 square foot gymnastics school has turned out National Team members, Junior Olympians, Empire State Champions and State Champions who are trained by award-winning coaches- who are also former champions!