David A. Krol is the new executive director of Boscobel House and Gardens, a Hudson River Valley museum and historical site.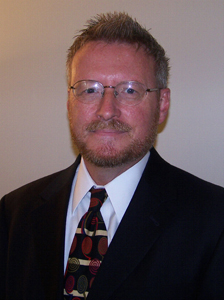 June 21 marked a new season for all and the turning of a new leaf for Boscobel House and Gardens in Garrison, New York, when David A. Krol was named the new executive director of this historical site.
Krol, who has held management positions at the Metropolitan Museum of Art and the American Museum of Natural History, and who most recently served as deputy director of the Lobkowicz Collections in the Czech Republic, now leads and manages the collections, finances, facilities, development, programs, and staff at Boscobel, a Federal Period house museum and grounds located in the heart of the Hudson River Valley that is also the site of the acclaimed annual Hudson Valley Shakespeare Festival (June through September).
Krol says he plans to heighten and expand awareness of Boscobel as an architectural and historical treasure. "[Boscobel is] beloved by regional visitors and supporters but perhaps less-well-known to a wider national, and indeed international, audience," Krol says. "I am pleased to bring over 30 years of museum experience and expertise, at institutions large and small, foreign and domestic, to make Boscobel a destination for visitors of all ages."