The Westchester County chapter of the Pajama Program will host its Third Annual Bowl-a-Rama for Pajamas this October, in support of the nonprofit organization's goal to provide half a million children with warm pajamas by the end of the year.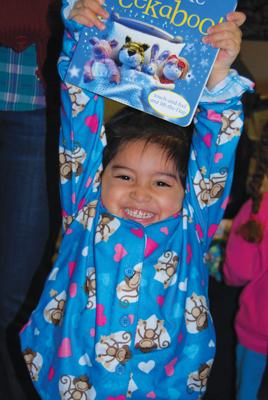 It's hard to imagine a child so in need of simple comforts that she doesn't have warm pajamas. But as the thermostat dips and the harsh winter months settle in, thousands of children are in just such dire circumstances. Many are waiting to be adopted, or have been abused or abandoned. The Pajama Program has provided over one million pajamas and books to children in need nationwide since its inception in 2001. This year, the Westchester County chapter is holding its 3rd Annual Bowl-a-Rama for Pajamas at AMF White Plains Bowling Lanes. Tickets are $50 (plus a new pair of pjs) and include shoe rental, unlimited bowling for two hours, soft drinks or beer, and hors d'oeuvres. Many participants bowl in their pajamas, adding to the festive atmosphere. The goal of this nationwide event nationwide is to help keep at least 500,000 children warm and comforted at bedtime by year's end.
October 1. 9-11pm. AMF White Plains Lanes, 47 Tarrytown Road, White Plains. If you're not a bowler or can't attend, books and pajamas can be dropped off Monday-Friday, 9am-5pm, at 18 Center Street, Ardsley.