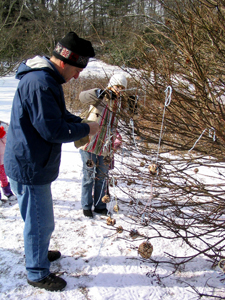 While the word "museum" might not initially set your tot's eyes (or yours, for that matter) aglow with excitement, you both might be surprised at how unstuffy a day at the museum can be.
Check out the locations below in Westchester County, NY, that offer exhibits that cater to the younger crowd, which means they're specially designed to be interactive, colorful, and fun, as well as educational. Some may build on your child's school curriculum while others might introduce something totally new, but each specializes in creating an environment that brings learning and playing together for children-and, of course, their grown-ups are welcome too!
Also see our complete 2011 Guide to Children's Museum Exhibits.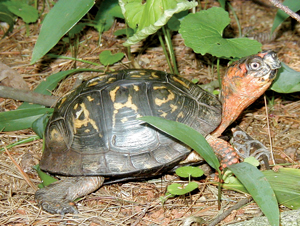 Greenburgh Nature Center
99 Dromore Road, Scarsdale
914-723-3470
Grounds open daily - including hiking trails - from dawn till dusk, free admission. Indoor exhibits: open weekdays (except Friday) 9:30am-4:30pm; weekends 10am-4:30pm. $7, $6 students and seniors, $5 children ages 2-12, free members and children under 2.
The Way of Water: Westchester Watersheds: Learn about the watershed systems in Westchester County, including the life they support and how we can protect the quality of the water passing through them. Opens February 6.
Outdoor Animal Displays: See prairie dogs, rabbits, chickens, ducks, turkeys, and a birds of prey aviary (free).
Indoor Exhibits: The exhibits include an animal museum with more than 100 live specimens, a greenhouse with a variety of plants from all over the world, and a large exhibit room with changing natural history and nature related art exhibits.
134 Jay Street (Route 22), Katonah
Part of the Fairfield Westchester Museum Alliance. This small museum explores culture and society through the visual arts.
Open Tuesday-Saturday 10am-5pm; Sunday 12-5pm. $5; $3 students and seniors; free 10am-12pm; free children under 12.
Young Arists 2011: This annual exhibit showcases the artwork of 300 high school seniors from schools in Westchester, Putnam, Rockland, Dutchess, and Fairfield (CT) Counties. Open May 15-22.
Trailside Nature Museum and Ward Pound Ridge Reservation
At Routes 35 and 121, Cross River
914-864-7322
Exhibits spotlight the area's natural features and the reservation's history.
Open Tuesday-Thursday and Saturday 9am-4pm. No admission fee ($2 suggested donation). 35 miles of hiking trails open daily, dawn till dusk. Hosts nature and culture programs for children and adults, including guided hikes, Native American crafts, maple sugaring, and storytelling.
Westchester Children's Museum - Coming Soon
Future location: Boardwalk at Rye Playland (on the Long Island Sound)
914-421-5050
The museum is currently under construction and set to open in late 2011. It will cater to children up to age 10 and provide opportunities for continued growth for preteens and teens, with exhibits focused on water play, pretend play, physics, science, art, music, and places to climb, build, and examine.
Westmoreland Sanctuary Nature Center & Wildlife Preserve
260 Chestnut Ridge Road, Mt. Kisco
914-666-8448
Open Monday-Saturday 9am-5pm; Sunday 10:30am-5pm. Free admission. The preserve includes more than seven miles of trails that are open daily, dawn till dusk, for hiking and leisure (use Chestnut Ridge Road entrance). The nature center offers a variety of nature-based public programs on weekends, including bird watching, maple sugaring, and guided nature hikes.
Ever wonder how these exhibits come together, or what formula the museum's follow to find the perfect balance between learning and fun? Check out Children's Museums: Behind the Exhibits and get the answers, straight from exhibit developers in the New York metro area.