Fun Earth Day events for kids and families are popping up like April flowers in Westchester County. Here's our roundup of fun ways to celebrate Earth Day with your children throughout the month, including plenty of nature programs, outdoor festivals, and spring-themed activities. Pledge to go green or just enjoy the great outdoors at these family-friendly events.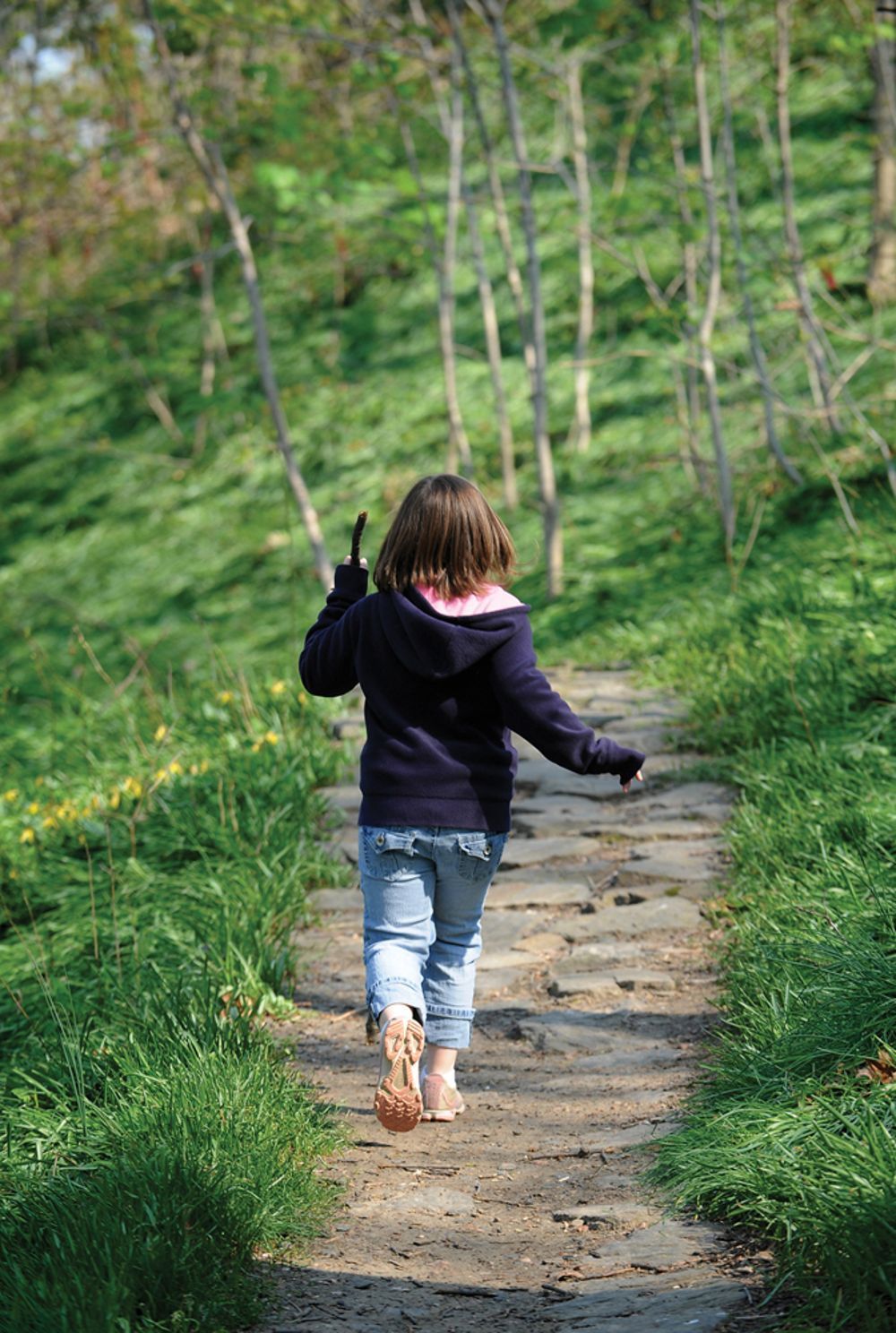 Every year, America and more than 100 different countries join together in the celebration of Earth Day (held on April 22 this year). On this day, we remember to appreciate nature, help keep the planet clean, and learn ways to protect our environment. Here are some kid-friendly Earth Day events happening in and near Westchester County this April:
April 13
Kids in second through fourth grades are invited to celebrate Earth Day early at a craft workshop: Recycled Art: Earth Day Comes Early!
April 15
The Wolf Conservation Center presents Up, Up & Away! A Birds of Prey Experience, when master falconer Lorrie Schumacher will present two exciting shows. Guests of all ages can meet and touch beautiful feathered ambassadors during this educational and interactive experience, then visit the WCC's wolves.
April 21
Join in an Earth Day Quest on the trails of Teatown Lake Reservation—an activity touted as part hike, part treasure hunt. Families will scramble over rocks, poke through swamps, and follow clues to find the hidden boxes with a special Earth Day message.
April 21-22
Wave Hill Public Garden and Cultural Center offers a special Earth Day Family Art Project: Who Will Speak for the Trees? Guest storyteller Rama Mandel will read "The Lorax" by Dr. Seuss, and "The Giving Tree" by Shel Silverstein. Then participants will form burlap and mixed papers into a portrait that honors trees and make tiny Earth Day gems to wear.
April 22
Earth Day Collage Workshop is a special drop-in event featuring collage- and pop-artist Michael Albert, known for his cubist mosaic cereal-box collages. Families can see Albert's newest exhibit in the gallery (on view until April 30), then make collages of their own to celebrate Earth Day.
Head to Westmoreland Sanctuary for Earth Day Pond Discovery and explore the aquatic ecosystem of the sanctuary's Bechtel Lake and its connection to clean drinking water for thousands of residents in lower Westchester and Fairfield.
Greenburgh Nature Center's Earth Day Celebration is a fun, earth-friendly afternoon. All ages can help spruce up the grounds, prepare the garden beds, and clear the trails. Participate in The Children & Nature Network's Let's G.O.! (Get Outside) initiative to get intergenerational groups outside together. A free visit to the Animal Museum is included for all Earth Day volunteers.