NFL quarterback Eli Manning stopped by Mulino's of Westchester, in White Plains, NY, where the Guiding Eyes for the Blind foundation introduced him as returning host of its annual summer Golf Classic fundraiser.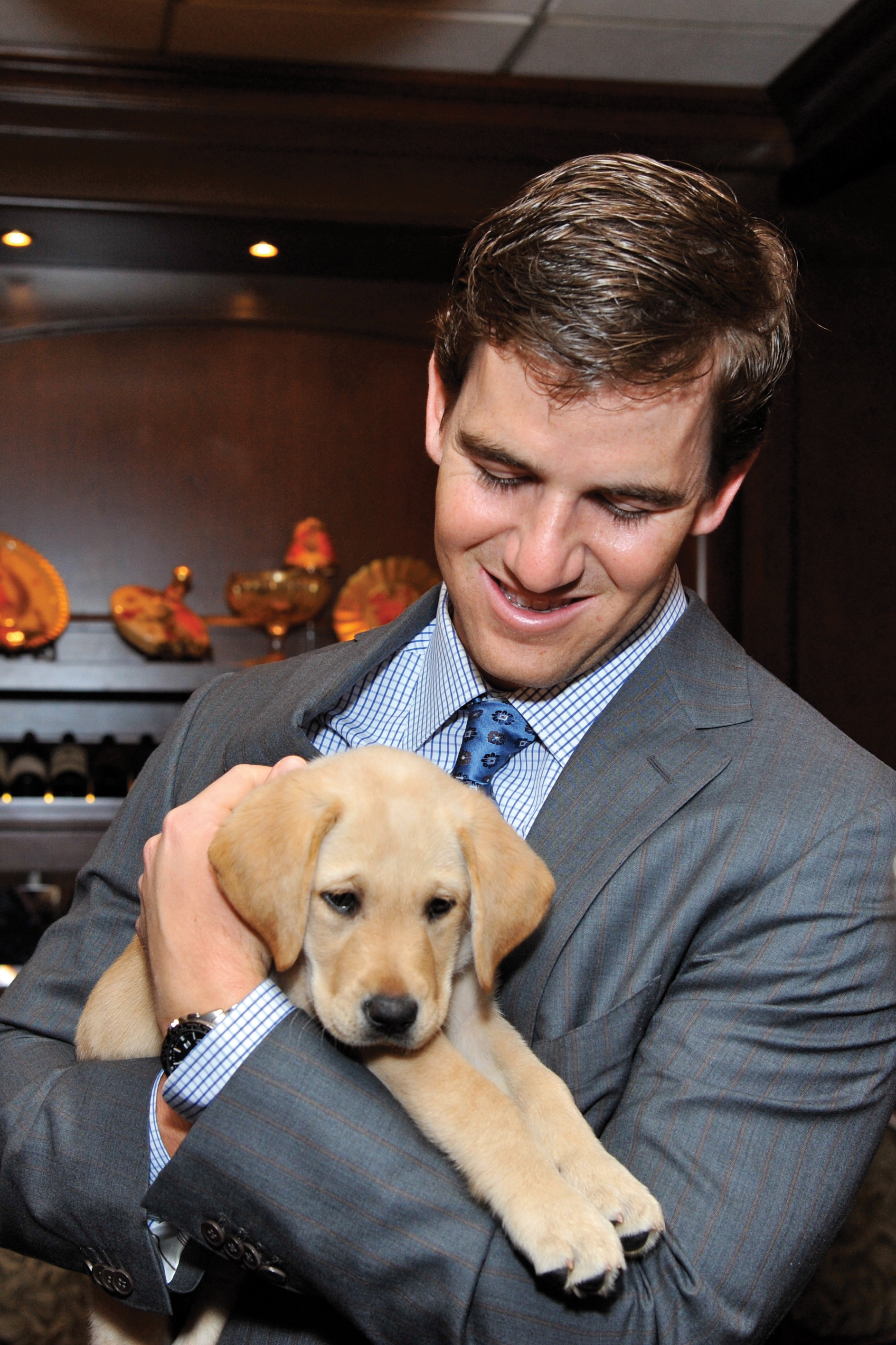 Giants quarterback and Super Bowl XLVI champion Eli Manning will host the 35th annual Guiding Eyes for the Blind Golf Classic June 10-11 at Mount Kisco Country Club and Fairview Country Club in Greenwich, CT. The Classic features more than a dozen top blind golfers from around the country competing for the coveted Corcoran Cup and raises money (more than $7 million to date) for the Yorktown Heights-based Guiding Eyes for the Blind organization, which provides guide dogs (free of charge) to blind and visually impaired men and women around the world.
Manning, a six-time host of the Classic, was honored at a sponsor recognition party May 7 at Mulino's of Westchester in White Plains, where he cuddled up to Guiding Eyes puppies and greeted staff and supporters, including Guiding Eyes for the Blind graduate Lisa Cantwell and her guide dog Ogdan, and Bill Badger, CEO and president of Guiding Eyes for the Blind.
For more information on Guiding Eyes for the Blind and the Golf Classic, visit guidingeyes.org.