We've highlighted some of the best events for families happening throughout the month of November in Westchester County, NY. Whether you're looking to catch a kid-friendly show, celebrate Thanksgiving traditions, or gets hands-on with fall activities, we've got all the information you need.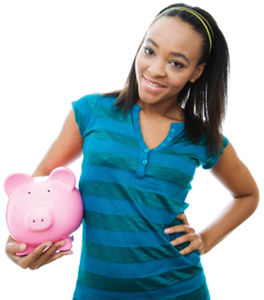 Dollars and Sense
Prepare for your future at the third annual A Man is Not a Financial Plan conference. More than 200 young women ages 13 and up will come together to learn the basic skills necessary in the increasingly complicated financial environment. Get the chance to take part in conversations with inspiring women from many different walks of life, and participate in fun and interactive workshops. CNBC senior energy correspondent, personal finance correspondent, and author Sharon Epperson will give practical advice for planning a sound financial future. Mothers and caregivers who attend will gain practical tips for improving their own financial health and have an opportunity to meet with financial planners at no cost. Registration is required. November 6, 10am-4pm. FREE. Manhattanville College, 2900 Purchase Street, Purchase. 914-419-0764.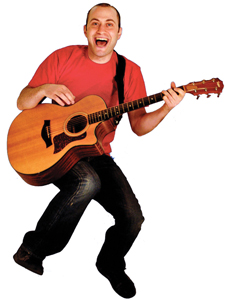 Jam On Your Day Off
Local kids' music superstar Brett Rothenhaus will present a special Veterans' Day concert. A singer/songwriter and early childhood music educator, Rothenhaus will perform tracks from his debut album of original kids' music, Brett Band for Kids. November 11 at 11am. $12 advance; $15 at the door; FREE children under 2. Rosenthal JCC, 600 Bear Ridge Road, Pleasantville. 914-741-0333.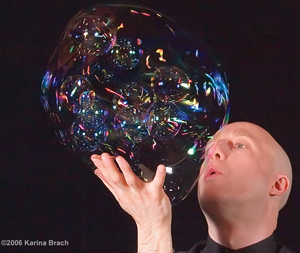 Bubbles, Bubbles, Everywhere!
In BubbleMania, Casey Carle takes the audience on an adventure that combines comedy, performance art, and science, including giant bubbles, square bubbles, and people inside of bubbles. Carle has appeared on The Discovery Channel, The Science Channel, at Lincoln Center, and as a "bubble consultant" for Cirque Du Soliel. Catch the show November 18-20. $14. Rochambeau Theater, 228 Fisher Avenue, White Plains. 914-761-7463. www.westcoproductions.org.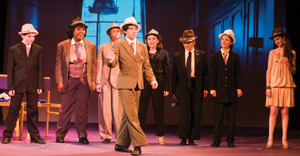 A Little Bit of Broadway
The Broadway Training Center will perform The Drowsy Chaperone at Irvington Town Hall Theater, November 19-21. The Tony Award-winning Broadway musical features a die-hard musical fan who plays his favorite cast album, a 1928 smash hit called The Drowsy Chaperone. The audience becomes immersed in the glamorous, comedic tale of a celebrity bride and her uproarious wedding day, complete with thrills and surprises. $20; $14 students and seniors. November 19 and 20 at 7pm. November 21 at 3pm. Irvington Town Hall Theater, 85 Main Street, Irvington. 914-591-6602.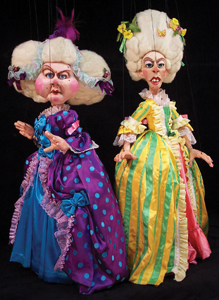 If the Shoe Fits...
A dozen lavishly costumed 30-inch marionettes come together to retell the classic tale of Cinderella. Set in the 18th century, the story unfolds as the pages of a giant book open to reveal each painted setting, including the village square, the rustic kitchen, and the magnificent ballroom. While the performance includes all of the story's characters, Cinderella doesn't take her traditional coach-and-four to the ball, and, when all hope seems lost, a clever little bluebird saves the day. Presented by Tanglewood Marionettes. November 20 at 1pm and 3pm. FREE. Scarsdale Congregational Church, 1 Heathcote Road, Scarsdale. 914-723-2111.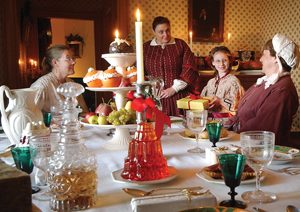 Thanksgiving Traditions
Families can celebrate Thanksgiving with these local events:
Go on a traditional "turkey token" quest along a nature trail at the Turkey Scavenger Hunt at the Greenburgh Nature Center. Plus, enjoy refreshments and nature crafts. Preregistration is recommended. November 14 at 1:30pm. Appropriate for toddlers accompanied by an adult. $8. Greenburgh Nature Center, 99 Dromore Road, Scarsdale. 914-723-3470.
After your Thanksgiving festivities, it's time for the Great Turkey Walk-Off to burn some calories and get fresh air. November 27 at 1pm. FREE. Cranberry Lake Preserve, 1609 Old Orchard Street, North White Plains. 914-428-1005.
The historic Hudson Valley comes alive at Sunnyside during Thanksgiving Weekend: Gateway to the Holiday Season. Sunnyside's romantic cottage is fully decorated for the holidays in authentic period style. Costumed guides present themed tours that focus on historic traditions of the winter holidays. Hands-on workshops for children add holiday cheer to the festivities. November 26-28 at 10am. $12; $6 children 5-17; free children under 5. Washington Irving's Sunnyside, 89 West Sunnyside Lane, Tarrytown. 914-631-8200.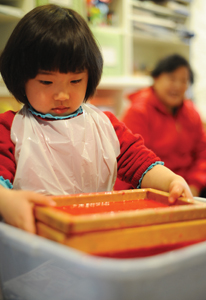 Natural Designs
Learn the basics and explore new twists in an ancient art form of papermaking at Family Art Project: Papermaking Party at Wave Hill. Recycle paper and fibers into new, colorful sheets and shapes. Incorporate dried leaves and other natural materials into your one-of-a-kind creation. November 27 at 10am, FREE. November 28 at 10am, $8; $2 children 6-18, FREE children under 6. Wave Hill, 675 West 252nd Street, Bronx. 718-549-3200.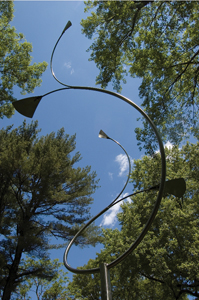 Twists and Turns
The Katonah Museum of Art puts a positive spin on the windy season with George Sherwood's "Wind Orchid" on the south lawn. A 24-foot-tall kinetic sculpture, "Wind Orchid" gracefully responds to the changing environment outside the museum. The wind choreographs the speed and rotation of the tendrils, while stainless steel leaves reflect glimpses of sun and sky. Tuesday-Saturday 10am-5pm, Sunday 12-5pm. $5, students $3, free children under 12; free for all 10am-12pm. The Katonah Museum of Art, 134 Jay Street (Route 22), Katonah. 914-232-9555.
To find even more family-friendly activities in Westchester County, NY, (year round!) visit our