Check out these yoga classes for kids and families offered in Westchester County, NY, this June.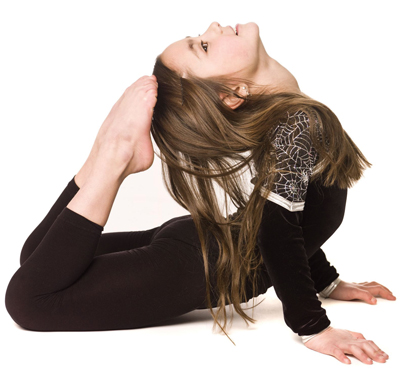 Yoga isn't just for adults anymore. Many programs are designed for children, who reap the benefits of learning to relax while increasing their body's flexibility and strength. Here are a few nearby options:
Bond with your baby in Mommy and Me Yoga. Classes are relaxed, allowing moms to tend to their babies' needs throughout the session. Through January 2012. Sundays 11:30am-12:30pm; Tuesdays 10:30-11:30am. $20 per class. Full Circle Family Care, 1241 Mamaroneck Avenue, White Plains, NY. 914-421-1500.
Yoga Together is an outdoor class designed for children aged 2-5. Fridays in June. 10-11am. $23. Wave Hill, 675 West 252nd Street, Bronx, NY. 718-549-3200.
The Weinberg Nature Center is offering Yoga for Kids, in hopes that kids aged 4-7 develop a deeper connection to the outdoors as well as become more fit. Pre-registration required. June 4. 11am-noon. $15. Weinberg Nature Center, 455 Mamaroneck Road, Scarsdale, NY. 914-722-1289.
Yoga can also benefit moms-to-be. Take Couples Prenatal Yoga for Labor to learn how yoga can make birth easier and less stressful. Information on the birthing process is also part of the class. June 5. 1-3:30pm. $45. Yoga Haven, 62 Main Street, Tuckahoe, NY. 914-337-1437.
In Father Child Yoga, dads and kids aged 8-16 can learn breathing techniques, dance moves, and movement flows to help them connect. June 11. 2pm. $35 for two, $10 each additional child. Kaia Yoga, 328 Pemberwick Road at The Mill, Greenwich, CT. 203-532-0660.
Prepare for labor and birth in Couples Yoga for Birth. You'll learn to breathe, stretch, and move into yoga poses while teaching your partner how to provide support. June 17. 7pm. $50. Full Circle Family Care, 1241 Mamaroneck Avenue, White Plains. 914-421-1500.
Also see: Top Picks in June: Family Activities in Westchester County, NY
Our Online Calendar, for even more upcoming family events in Westchester and the NYC area