We asked local experts in Westchester County, NY - including psychologists and family therapists - for their best advice on how moms can de-stress during the holiday season and all year round.
Merry Stressmas!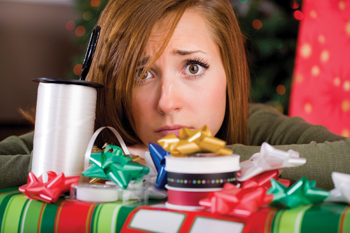 Start with one busy mom (is there any other kind?), add in the frenzy of the holiday season, and you've got the perfect recipe for stress. At this time of year, 'peace of mind' may seem as mythical as Santa Claus himself. To help you find more joy in the most wonderful time of the year (and all year-round), we asked local experts:
What is your best advice for stressed-out moms?
"First, get organized and set realistic expectations for yourself. Identify what you need to keep organized, whether it's keeping lists, setting alarms on your BlackBerry, or asking others to give you friendly reminders. Learn to accept that you cannot remember (and are not expected to) remember it all.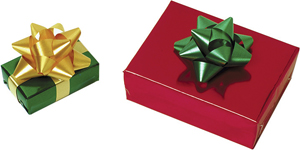 Next, prioritize the tasks at hand: Make a list of things that need to be accomplished, put them in order of priority (some things may need to be left for the following day or week), designate a realistic amount of time for each, and follow up with an assessment of what could have been better coordinated or should be allotted more time in the future.
Remember to allow yourself moments of self-care. This can include exercising, taking meditation or yoga, reading a book, getting a message, or joining a support group. You need to regenerate or else you won't have energy to give to the people and things that need caring for.
Secure appropriate supports. As moms, we need to accept the fact that we need assistance at times and that we won't ever be perfect at everything. Seek out the support available to you, such as a partner, babysitter, friend, or a playgroup.
Finally, convey a positive, caring, and empathetic attitude toward yourself and others. It is good role modeling for your child(ren) and will help you to feel more fulfilled, so that you can tackle all the responsibilities at hand with decreased anxiety and confidence."
-Michelle P. Maidenberg, PhD, MPH, LCSW-R, CGP, President/Clinical Director, Westchester Group Works, Harrison
"With today's fast-paced lifestyle, it is no surprise that many moms suffer from the 'Superwoman Syndrome.' 'Superwomen' are consistently striving to accomplish everything possible, as perfectly as possible, for everyone possible, with the exception of themselves. 'Superwomen' set unrealistic and often impossible goals for themselves, and, unfortunately, all they earn is physical and psychological distress.
To conquer 'Superwoman Syndrome,' you need to put yourself first, without guilt. When we spend so much of our lives putting others first, we lose sight of ourselves, thereby leading to anger and resentment, which only exacerbates feelings of stress. Take a step back and ask yourself questions like, 'Who am I?,' 'What do I pride myself in?,' 'What are my personal goals and dreams?' Take at least 20 minutes each day to do this self-inventory, which will help you become reacquainted with yourself.
Next, ask for help. Moms have the idea that we should be able to do it all without any assistance, lest we appear weak. Consider this: What would you tell a friend who was obviously drowning in stress? You'd likely offer help and hope they'd accept it. Ironically, asking for help is a way of taking control - we recognize our needs, assert those needs, and, as a result, we gain more freedom to enjoy our lives. So go ahead and hire a housekeeper, call your husband and ask him to pick up dinner on the way home, or call a friend and ask her to do the carpool. If you cannot forego your superhero identity, at least accept help from some trusty sidekicks."
-Kristy M. Vanacore, Psy.D., P.C., Clinical Child Psychologist and Educational Consultant, White Plains



See more advice from experts in the New York metro area