The Jewels Institute, a nonprofit organization in New Rochelle, hosted a yoga fundraiser to raise money for its free Speak to the Beat program, a speech therapy program offered to local children who are underserved or have special needs.
On July 31, about 65 Zen seekers of all ages came together to do something good for their bodies while supporting a good cause. They attended the Jewels Institute Yoga Fundraiser, a day of yoga and pampering at the Elks Lodge in New Rochelle that raised $6,000 for the Jewels Institute, a nonprofit organization that offers communication, literacy, and reading programs to young children who are underserved and/or have developmental disabilities.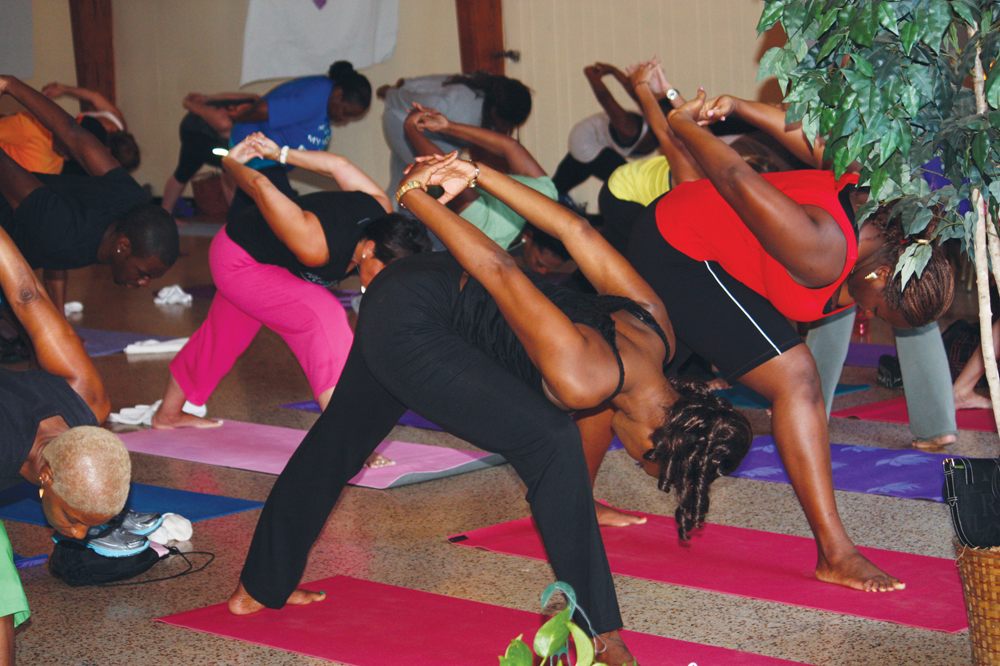 Specifically, the funds raised will support the institute's annual Speak To The Beat program, a 30-week music therapy program offered at no cost to children ages 3 and up who have severe speech, language, and communication problems. The program combines PROMPT therapy, a special type of speech therapy that incorporates the use of touch to the facial muscles to improve speech production, with the joy of music. The program will begin this month; children are currently being accepted into the program based on therapeutic need. To apply, call Cheryl Small Jackson at 914-632-9109 or visit www.jewelinstitute.org.
The Yoga Fundraiser kicked off with an hour of anusara yoga, followed by a Wellness Hour that included tarot card readings, skin consultations, hand massage therapy, and nutritional consulting. The Wellness Hour was preceded by a visit from New Rochelle Mayor Noam Bramson, who spoke about the Jewel Institute's important work in the community. The event wrapped up with an hour of dance yoga and a raffle that featured more than 30 prizes, including Mets and Yankees tickets, yoga certificates, and artwork.
This was the first of a series of fundraisers the center has planned for the upcoming year to help fund the Speak to the Beat program and make it free or at least more affordable for families. "It's very hard to find special needs-only programming, and it's usually a tremendous out-of-pocket expense for parents, on top of all the other therapy expenses they have on their plate," says Jennifer Gentile, a member of the institute's board of directors, adding that the program's yearly cost amounts to about $25,000. "It was beautiful to see people come together for such a great cause."
For information on upcoming fundraisers or to make a donation to the Jewels Institute, visit www.jewelsinstitute.org.