The John Jay Homestead, a New York State Historic Site, plans to build a new Education and Visitor Center that will include interactive exhibits, a children's area, and more, making it more family friendly than ever.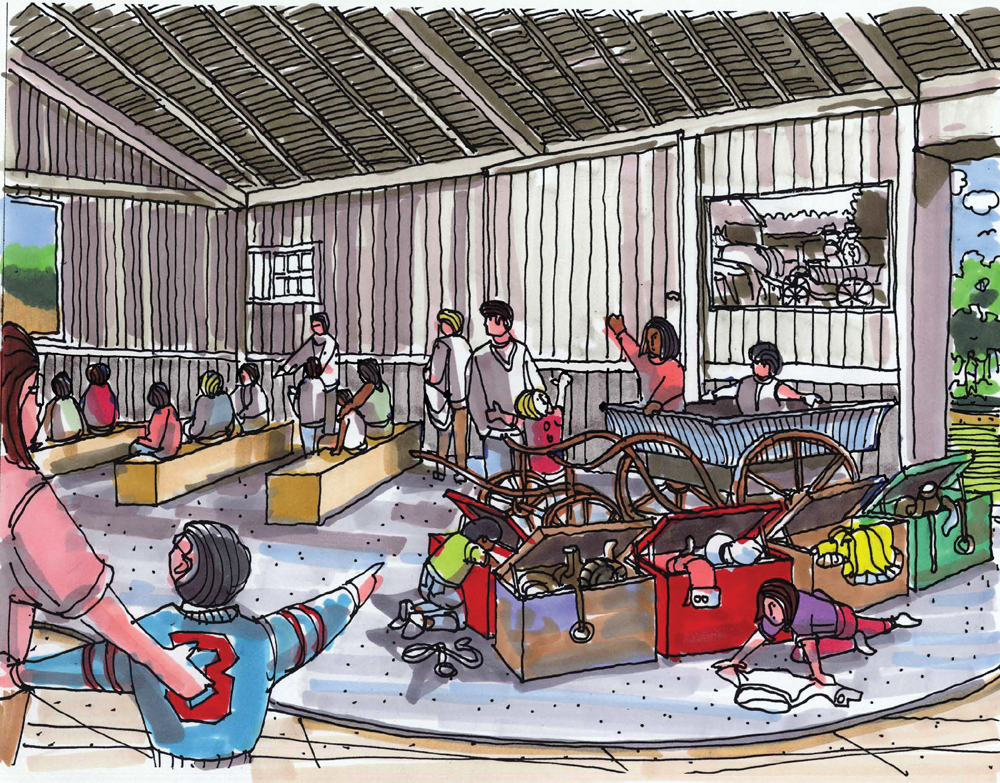 Founding Father John Jay, president of the Continental Congress and chief negotiator of the Treaty of Paris, served as the first Chief Justice of the United States, the Secretary for Foreign Affairs, and a two-term governor of New York. After a lifetime of public service, Jay retired with his family to his "Bedford Farm."
In 1959, the John Jay Homestead became a 64-acre New York State Historic Site, and since then, the historic house's interiors have been restored to look as they did during Jay's lifetime.
One of the oldest standing structures on the property, the 1801 Carriage Barn, in almost constant use for nearly 200 years and now in danger of deteriorating beyond repair, will be restored and revived to become the site's Education and Visitor Center, thanks to the efforts of Friends of John Jay Homestead in cooperation with the NY State Department of Parks, Recreation and Historic Preservation. Exterior restoration construction is slated to begin this spring, and plans for the center include an information desk, a viewing area for videos about John Jay and the site, computer stations with interactive education components, a state-of-the-art theater, and a hands-on activity space for young learners. It will also include a gift shop, reading room, and historic exhibits.
For more information, visit johnjayhomestead.org.