We've rounded up the best events happening this July in Westchester County, NY. You'll find shows, concerts, festivals, and more for kids and families. (And check out our top picks for Fourth of July!)

Yo-Ho-Ho and a Whole Lot of Fun
Pirates are roaming the county at Pirates of the Hudson: The Siege of Sleepy Hollow. In this brand new event, families experience what it was like to be in the company of blackbeards. Go on a treasure hunt, wiggle into a pirate shipwreck, get a tattoo, or walk the plank. There is a Museum of Oddities and performances by pirate bands, belly dancers, and pickpocket-ing scallywags. July 2-4. 3-8pm. Timed ticket admission on the hour till 6pm: $16, children 5-17 $11, under 5 FREE. Philipsburg Manor, 381 North Broadway, Sleepy Hollow, NY. 914-631-8200.
Classic Films for Kids
Between movie theaters, car theaters, and home theaters, your kids have probably seen current films many times over. If you're looking to expose them to something a little different, take them to the Jacob Burns Film Center for their Movie for Kids program. This month they're showing classics sure to please all ages. Catch Captain Blood and Against All Flags with Errol Flynn, and Treasure Island, based on the novel by Robert Louis Stevenson. Performances start at noon. In celebration of the center's 10th anniversary, all tickets are $1! Jacob Burns Film Center, 364 Manville Road, Pleasantville, NY. 914-747-5555.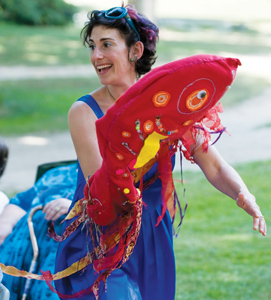 Tree-Hugging Puppets
No one can deliver a message to kids better than puppets. In We Love You, Trees! puppeteer Jill Liflander gives life to otter puppets, fish puppets, and other conscientious animals to demonstrate how much we should love our trees for all the things they give us. July 9. 10am. $8. Greenburgh Nature Center, 99 Dromore Road, Scarsdale, NY. 914-723-3470.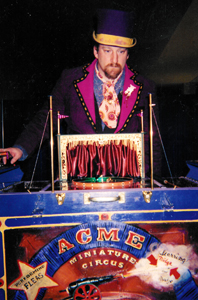 Tiny Performers, Big Fun
Who knew fleas could be trained to do circus stunts? Catch little Midge and Madge in the Acme Flea Circus, part of Victorian Day at the Hudson River Museum. Visitors can also play Victorian games like lawn bowling and 9-wicket croquet. July 17, festival starts at 1pm; the Acme Flea Circus performs at 3pm. $5; $3 seniors and youth ages 5-16. 511 Warburton Avenue, Yonkers, NY. 914-963-4550.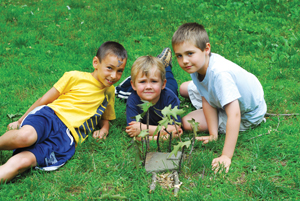 Building Something from Nothing
Just look what you can create when you combine your imagination with art supplies provided by Mother Nature! Find out at Fairy Houses, one of the Lenoir Nature Preserve's most popular programs. July 19. 1pm. Lenoir Nature Preserve, 19 Dudley Street, Yonkers. 914-968-5851.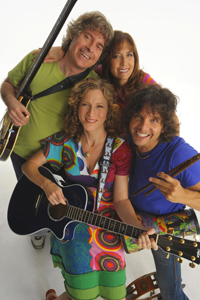 Party Time
Hear Laurie Berkner and her band perform family-friendly hits celebrating the release of their new DVD, Party Day, at the Tarrytown Music Hall on July 23. Performances at 11am and 3pm. $35. 13 Main Street, Tarrytown, NY. 914-631-3390.
Also see: Bronx Zoo Debuts New LEGO Exhibit this Summer
Family Outing: Fort Montgomery State Historic Site
Our Online Calendar, for even more family events in Westchester and the NYC area