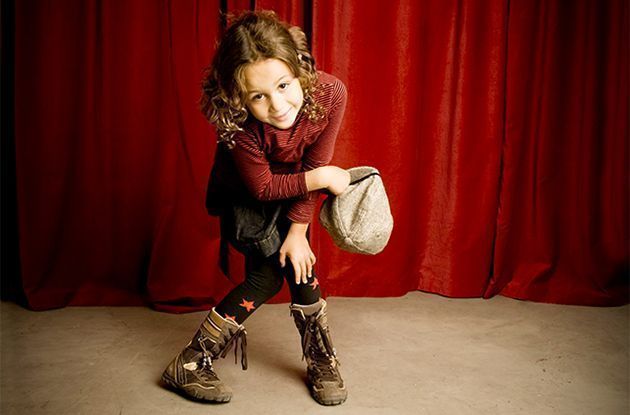 Get information from these businesses
Check all the boxes for the businesses you are interested in learning more about. Fill in form on bottom.
The web site you are accessing has experienced an unexpected error.
Please contact the website administrator.
The following information is meant for the website developer for debugging purposes.
Error Occurred While Processing Request
Element ISSUE is undefined in URL.
The error occurred in /home/home2/cgny/public_html/admin/exportonlineguidearticle.cfm: line 429

427 :   </Cfoutput>
428 : 
429 : 	<Cfif #gets.region# eq 'Westchester' and (#url.issue# eq 'March 2016' or #url.issue# eq 'February 2016')>
430 : 
431 : 

---
Resources:
| | |
| --- | --- |
| Browser | ColdFusion |
| Remote Address | 205.164.44.178 |
| Referrer | |
| Date/Time | 19-Jan-17 01:46 PM |
Stack Trace
at cfexportonlineguidearticle2ecfm188270367._factor3(/home/home2/cgny/public_html/admin/exportonlineguidearticle.cfm:429) at cfexportonlineguidearticle2ecfm188270367.runPage(/home/home2/cgny/public_html/admin/exportonlineguidearticle.cfm:1)


coldfusion.runtime.UndefinedElementException: Element ISSUE is undefined in URL.
	at coldfusion.runtime.CfJspPage.resolveCanonicalName(CfJspPage.java:1724)
	at coldfusion.runtime.CfJspPage._resolve(CfJspPage.java:1677)
	at coldfusion.runtime.CfJspPage._resolveAndAutoscalarize(CfJspPage.java:1812)
	at coldfusion.runtime.CfJspPage._resolveAndAutoscalarize(CfJspPage.java:1805)
	at cfexportonlineguidearticle2ecfm188270367._factor3(/home/home2/cgny/public_html/admin/exportonlineguidearticle.cfm:429)
	at cfexportonlineguidearticle2ecfm188270367.runPage(/home/home2/cgny/public_html/admin/exportonlineguidearticle.cfm:1)
	at coldfusion.runtime.CfJspPage.invoke(CfJspPage.java:231)
	at coldfusion.tagext.lang.IncludeTag.doStartTag(IncludeTag.java:416)
	at coldfusion.filter.CfincludeFilter.invoke(CfincludeFilter.java:65)
	at coldfusion.filter.ApplicationFilter.invoke(ApplicationFilter.java:381)
	at coldfusion.filter.RequestMonitorFilter.invoke(RequestMonitorFilter.java:48)
	at coldfusion.filter.MonitoringFilter.invoke(MonitoringFilter.java:40)
	at coldfusion.filter.PathFilter.invoke(PathFilter.java:94)
	at coldfusion.filter.ExceptionFilter.invoke(ExceptionFilter.java:70)
	at coldfusion.filter.ClientScopePersistenceFilter.invoke(ClientScopePersistenceFilter.java:28)
	at coldfusion.filter.BrowserFilter.invoke(BrowserFilter.java:38)
	at coldfusion.filter.NoCacheFilter.invoke(NoCacheFilter.java:46)
	at coldfusion.filter.GlobalsFilter.invoke(GlobalsFilter.java:38)
	at coldfusion.filter.DatasourceFilter.invoke(DatasourceFilter.java:22)
	at coldfusion.filter.CachingFilter.invoke(CachingFilter.java:62)
	at coldfusion.CfmServlet.service(CfmServlet.java:201)
	at coldfusion.bootstrap.BootstrapServlet.service(BootstrapServlet.java:89)
	at jrun.servlet.FilterChain.doFilter(FilterChain.java:86)
	at coldfusion.monitor.event.MonitoringServletFilter.doFilter(MonitoringServletFilter.java:42)
	at coldfusion.bootstrap.BootstrapFilter.doFilter(BootstrapFilter.java:46)
	at jrun.servlet.FilterChain.doFilter(FilterChain.java:94)
	at jrun.servlet.FilterChain.service(FilterChain.java:101)
	at jrun.servlet.ServletInvoker.invoke(ServletInvoker.java:106)
	at jrun.servlet.JRunInvokerChain.invokeNext(JRunInvokerChain.java:42)
	at jrun.servlet.JRunRequestDispatcher.invoke(JRunRequestDispatcher.java:286)
	at jrun.servlet.ServletEngineService.dispatch(ServletEngineService.java:543)
	at jrun.servlet.jrpp.JRunProxyService.invokeRunnable(JRunProxyService.java:203)
	at jrunx.scheduler.ThreadPool$DownstreamMetrics.invokeRunnable(ThreadPool.java:320)
	at jrunx.scheduler.ThreadPool$ThreadThrottle.invokeRunnable(ThreadPool.java:428)
	at jrunx.scheduler.ThreadPool$UpstreamMetrics.invokeRunnable(ThreadPool.java:266)
	at jrunx.scheduler.WorkerThread.run(WorkerThread.java:66)