We've rounded up some of the best family events happening this March in Westchester County, NY, including kid-friendly theater and concerts and outdoor activities like maple sugaring. Read on for all the details.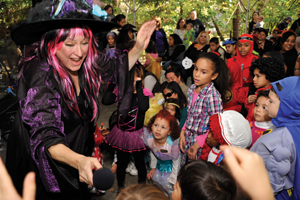 Sing Along with Gigi
Gigi and the Lend Me a Hand Band perform March 6 at 3pm. This highly acclaimed, interactive family band led by multi-award winning singer, Gigi, keeps families singing, laughing, and dancing with a variety of musical styles, puppets, and floats. $15. Bendheim Performing Arts Center, 999 Wilmot Road, Scarsdale. 914-472-3300.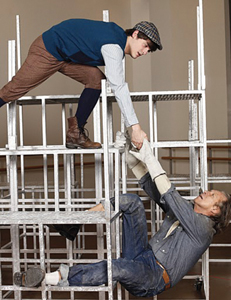 Sky Boys
Aaron Riesebeck and Michael Mann perform in the world-premiere musical Sky Boys: The Building of the Empire State Building, presented by Making Books Sing. Based on Deborah Hopkinson's award-winning children's book of the same name, Sky Boys transports theatergoers to 1930 New York City at the height of the Great Depression, where the construction of a new, modern building - the Empire State Building - becomes a symbol of hope for many New Yorkers, and captures 13-year-old Mickey's imagination. When his father must leave the city to look for work, Mickey hides in the building and is discovered by one of the water boys, really a Native American girl in disguise. A team of Mohawk ironworkers befriend Mickey and despite his fear of heights he accepts a job with the building's photographer, Lewis Hine. Mickey's new friends teach him about their rich culture and how to overcome his fears. March 14-17, hours vary. $30; $20 children; $15 groups. Lovinger Theatre at Lehman College, 250 Bedford Park Boulevard West, Bronx. 212-573-8791.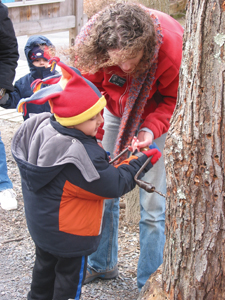 Maple Sugaring!
Learn everything there is to know about maple syrup with demonstrations, stories, and parties all month long.
From tapping to collecting, boiling to bottling, Teatown Lake Reservation's naturalists will be in Warren's sugarhouse sharing facts and folklore about this sweet time of year. March 6 and 13 at 1pm, 2pm, and 3pm. $5. Teatown Lake Reservation, 1600 Spring Valley Road, Ossining. 914-762-2912.
Spend the afternoon finding out all there is to know about making maple syrup. Weather permitting. March 6 and 13 at 11am. FREE. Muscoot Farm, 51 Route 100, Somers. 914-864-7286.
Have an informal chat with museum staff as they turn sap into maple syrup. March 12 at noon. FREE. Trailside Nature Museum at Ward Pound Ridge Reservation, Route 35 and 121 South, Cross River. 914-864-7322.
Celebrate the end of winter and the peak of the maple sugaring season, when the warming daytime temperatures encourage the sap to flow. Learn about Native American and Colonial-style sugaring sites, candy, and ice cream making, and enjoy live music. March 13 at 1pm. $8 advance; $10 day of. Greenburgh Nature Center, 99 Dromore Road, Scarsdale. 914-723-3470.
The sugaring season has ended and now it is time for a party. Join the farm staff and the New York Maple Sugar Association in enjoying pancakes with real maple syrup and eating maple syrup products. March 19 and 20 at 11am. $7; $3 children under 12; FREE children under 2. Muscoot Farm, 51 Route 100, Somers. 914-864-7286.
Celebrate the end of another sugaring season with tastings, music, and more. March 26 at 1pm. FREE. Trailside Nature Museum at Ward Pound Ridge Reservation, Route 35 and 121 South, Cross River. 914-864-7322.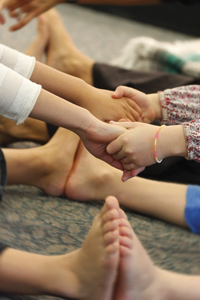 Poses for Little Ones
Preschoolers learn about their environment, bodies, music, and art at Kids Yoga, presented by Laughing Hearts Yoga. Reservations are required; space is limited. March 12 at 11am. FREE. Croton Free Library, 171 Cleveland Drive, Croton-on-Hudson. 914-271-6612.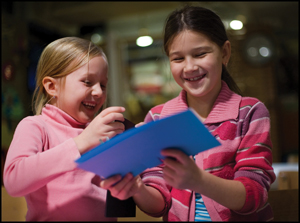 Spring is in the Air
In gardens and woods, buds are popping open to reveal new leaves and flowers. Celebrate the season by making cards and pictures that unfold, move, and grow at Family Art Project: Up Pops Spring. March 19-20 at 10am. Saturday FREE. Sunday $8; $2 children 6-18. Wave Hill, 675 West 252nd Street, Bronx. 718-549-3200.
Intensity on Stage
See Stephen Sondheim's chilling, suspenseful, heart-pounding masterpiece of murderous barber-ism and culinary crime, Sweeney Todd: The Demon Barber of Fleet Street. Sophisticated, macabre, visceral, and uncompromising, Sweeney Todd nevertheless has a great sense of fun, mixing intense drama with funny moments of dark humor. Presented by the Broadway Training Center of Westchester. March 25-26 at 7pm, March 27 at 3pm. $20; $14 students. Irvington Town Hall Theater, 85 Main Street, Irvington. 914-591-6602.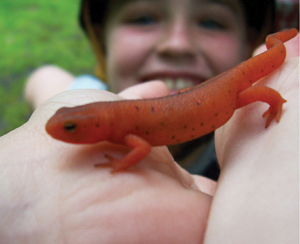 Cold-Blooded Creatures
Spend some time getting to know what life is like for the cold-blooded at a Frogs and Salamanders workshop. Bring lunch and wear appropriate shoes and clothes for hiking. Recommended for pre-school and elementary age children. Pre-registration required. March 29 at 12:30pm. $40. Rye Nature Center, 873 Boston Post Road, Rye. 914-967-5150.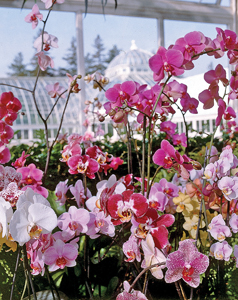 Broadway Blooms
Move over Billy Elliot and My Fair Lady! The orchid steals the show as the star of the horticultural endeavor aptly titled The Orchid Show: On Broadway. For the ninth anniversary of the New York Botanical Garden's second most popular exhibit, thousands of orchids overtake and decorate America's largest Victorian-style glasshouse, the Enid A. Haupt Conservatory. Acting as both Broadway stars and captive audience members, the orchids adorn sets inspired by three renowned theaters. In the Palms of the World Gallery, the orchids inundate an architectural rendering of the Walter Kerr Theater's famous curtain and proscenium arch. The other gallery exhibits present an orchid-packed promenade of the New Amsterdam Theater and a chandelier composed of the flowering plants, inspired by the glamorous lighting fixtures of the 42nd Street Theater. March 5-April 25, 10am-6pm. $20; $8 ages 2-12; FREE under 2. New York Botanical Garden, Bronx River Parkway (Exit 7W) and Fordham Road, Bronx. 718-817-8700.




Also see: The Gizmo Guys Perform at the Emelin Theater
Our Online Calendar, for even more family activities in Westchester County and the New York metro area