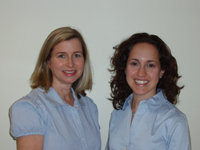 Meet some of the health professionals in Westchester County, NY, including pediatricians, dentists, and nutritionists catering to kids and families.
BRIARCLIFF PEDIATRIC DENTISTRY
325 S. Highland Avenue, Briarcliff Manor
(914) 762-4151
www.briarcliffpediatricdentistry.com

Dr. Renuka Bijoor is a Board-Certified Pediatric Dentist who believes in "helping children smile through life". A graduate of Columbia College of Dental Medicine, she currently teaches there on a part-time basis. She is also affiliated with Phelps Memorial Hospital, Sleepy Hollow, NY, where she provides hospital dentistry to young children or children with special needs. Briarcliff Pediatric Dentistry offers comprehensive dental care and orthodontics for children ages 0-22 years and any patient with special needs. In their state-of-the-art offices, they offer a range of treatment modalities, individualized to render gentle dental care to your children.
CARING FOR KIDS PEDIATRIC DENTISTRY
140 Lockwood Avenue, Suite 315, New Rochelle
(914) 355-2265
www.caringpediatricdentistry.com

Dr. Ivis Getz, a board certified pediatric dentist, is committed to providing the highest quality dental care to infants, children, adolescents, and those with special health care needs. She strives to make your child's dental visit comfortable and rewarding. Our dental team truly enjoys working with kids and will treat your child with warmth, compassion and respect. We participate in many dental insurance plans. Please check our website for more information.
COMIZIO ORTHODONTICS
173 Fisher Avenue, Eastchester
(914) 779-1444
www.comizioorthodontics.com

Dr. Comizio's artistic eye and a team specially trained in patient services, offer you the best orthodontic experience possible, all at his conveniently located, new 4,000-square foot state-of-the-art orthodontic office. He also is an Invisalign Premier Provider. Call today to schedule your 45 minute, complimentary, new patient visit and start smiling again!
GERMANO, CARL, RD, CNS, CDN
971 Route 45, Suite 106, Pomona
(845) 499-0420
www.thenutritiontherapycenter.com

Carl Germano is a registered, certified clinical nutritionist with over 30 years experience in the field of clinical nutrition and product development, the author of 7 books, a frequent radio guest and developer of numerous nutritional products for the medical and dietary supplement industries. The opening of the first Nutrition Therapy Center offers the most comprehensive, state of the art nutritional services that address the concerns of those with chronic degenerative diseases to the performance oriented athlete. Services include nutrition genetic testing, computerized diet analysis, segmented body composition assessment, metabolic rate analysis and nutrition management programs.
JUST PLAY WESTCHESTER
1993 Palmer Avenue, Larchmont
(914) 315-6585
www.justplaywestchester.com

Craig Tollin is a Pediatric Occupational Therapist who will be welcoming new clients and their families when his sensory gym opens up in Larchmont in October. A graduate of Stonybrook University's Occupational Therapy program, Craig is well known in the field of Pediatrics in NYC and now looks to take his experience and expertise to Westchester. Craig has specialized training in the fields of Neurodevelopmental Technique (NDT) and sensory integration therapy. Craig uses a holistic and comprehensive approach for his evaluation and treatment sessions in a private intimate setting with children and their families.
MANDELKER, DR. LISA
145 Huguenot Street, New Rochelle
(914) 235-1400
www.pasw4kids.com

Since receiving her Bachelor of Science Degree in Biology from The George Washington University in Washington, D.C., Dr. Mandelker graduated from Midwestern University - Arizona College of Osteopathic Medicine. She completed her graduate training in Pediatrics at Schneider Children's Hospital, North Shore-Long Island Jewish Health System. Dr. Mandelker joined Pediatric Associates of Southern Westchester in July, 2008. She is affiliated with Sound Shore Medical Center and the Albert Einstein College of Medicine/Montefiore Children's Hospital.
PEDIATRIC DENTAL CARE OF WESTCHESTER
40-06 Radio Circle, Mt. Kisco
(914) 241-1933
11 Beech Lane, Tarrytown
(914) 332-4070

www.westchesterkidsdentist.com

Promoting healthy smiles in Westchester for 25 years, Dr. Mistry is a diplomate of the American Board of Pediatric Dentistry and has 20 years of faculty teaching experience. Using state-of-the-art technology in a warm and friendly environment, Dr. Mistry provides regular dental checkups for infants, children and teens, early and comprehensive orthodontics and specializes in white fillings. She is dedicated to helping your child belong to the "cavity free" generation. Please call to schedule an appointment.
PEDIATRIC DENTISTRY AND ORTHODONTICS
Ann Guerra, DDS
Dayna Olstein, DMD
77 Sunset Drive, Briarcliff Manor
(914) 762-6260
www.AnnGuerraDDS.com

Dr. Ann Guerra is a dually trained Orthodontist and Pediatric Dentist. She has been practicing dentistry in the Westchester area for more than 20 years. Dr. Dayna Olstein is a Board Certified Pediatric Dentist. Drs. Guerra and Olstein offer the highest quality of dental care in a state-of-the-art facility. Their goal is to develop a positive relationship with your child in an enjoyable and gentle environment. Please visit our website for more information.
RESNICK-GRAULICH, DR. PENNY
77 Quaker Ridge Road, New Rochelle
(914) 633-4440
www.drpennydentistforkids.com

Dr. Penny Resnick-Graulich has been practicing children's dentistry in Westchester for more than 20 years. Dr. Penny and her amazing staff pride themselves on making the entire dental experience a positive one for infants through teens and their parents. We help anxious children feel secure during dental treatment and make every patient feel calm, confident and comfortable in our dental office, while promoting optimal oral health care. Special attention is given to those children with medical, physical, emotional and mental disabilities. Our goal is to educate your child to be an expert in preventative dentistry.
SOKOLOFF, DR. MICHAEL
20 Old Mamaroneck Road, White Plains
(914) 949-0068
www.docsokortho.com

Dr. Michael Sokoloff is a board certified orthodontist in White Plains. He specializes in providing superior orthodontic care to children and adults. Dr. Sokoloff is passionate about his work and unconditionally cares about his patients and staff. He has been voted by his peers as one of The 203 Top Dentists in Westchester County in the June 2009 issue of Westchester Magazine. He is actively involved in the fight against Lyme disease as he recently co-sponsored the 2nd annual walkathon in Westchester for Lyme disease (Turn the Corner to Create Footprints) which raised in excess of $35,000.
SOMERS PEDIATRIC DENTISTRY
374 Route 116, Somers
(914) 358-1225
www.somerspediatricdentistry.com

Dr. Christine Dowling specializes in Pediatric Dentistry, and is a Diplomate of the American Board of Pediatric Dentistry. Dr. Dowling received her Doctor of Dental Surgery (DDS) at Columbia University School of Dental and Oral Surgery. After completing a general practice residency at Long Island Jewish Medical Center, Dr. Dowling attended Maimonides Medical Center for her pediatric specialty training. While at Maimonides, Dr. Dowling acted as chief resident of the dental department.