Mind Matters Learning Center, a tutoring center that opened in Mamaroneck in September 2009, will expand its programs this spring to include a creative writing club for kids. And this summer, the center will add a book club for younger students and college essay writing workshops to assist high school students with writing their college entrance essays.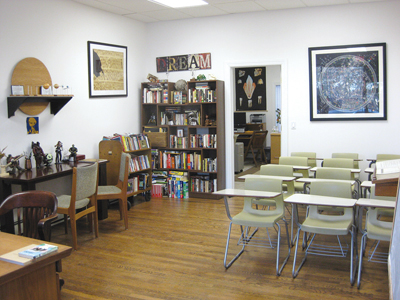 Martha Majsak, the center's founder, says the new programs fill a void in the area. "There are plenty of band camps and theater camps offered to students during the summer, but there really aren't many programs for students who have a passion for writing," Majsak says. She hopes both the writing and book clubs will instill students with a love of reading and writing and help them retain their skill sets during summer vacation.
Majsak says all of the new programs are designed to help students enjoy the creative and intellectual aspects of learning. "Our mission is to teach students how to think and learn how to have fun with school," Majsak says. "My motto is: Learning doesn't have to hurt."
Mind Matters Learning Center is located at 144 W. Boston Post Road in Mamaroneck.