In April, Athina Giovanis, DO, opened a new medical practice in Larchmont specializing in osteopathic manipulative medicine for infants, children, and adults.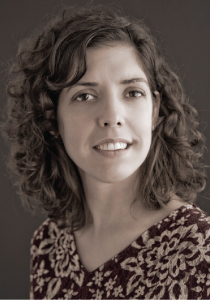 Founded in the 1800s on the Missouri frontier by an army surgeon named Andrew Taylor Still who was frustrated with the shortcomings of traditional medical practices, osteopathic medicine is today a widely practiced branch of medicine that focuses on the body's innate ability to heal itself. Doctors of osteopathy (DO) are physicians specially trained in the musculoskeletal system. In other words, Dr. Giovanis says, they "evaluate a person's structural system to see where it might be holding them back or preventing optimal function."
Common afflictions treated by Dr. Giovanis include structural issues like scoliosis, club foot, and cerebral palsy; neurological conditions like chronic pain, post concussion syndrome, and carpal tunnel syndrome; respiratory syndromes like asthma; pregnancy issues from back pain to varicose veins; and breastfeeding and lactation problems.
Dr. Giovanis comes to Larchmont after completing a neuromusculoskeletal medicine/osteopathic manipulative medicine residency at St. Barnabas Hospital in the Bronx, a program known for its rigorous training in osteopathic medicine for newborns, children, and adults.
Dr. Giovanis' practice is located at 2365 Boston Post Road, Suite 201, in Larchmont. For more information, call 914-834-1777 or visit www.westchesterosteopathy.com.