These Westchester County, NY, businesses are offering new services for local kids and families - check it out!
Get in the Zone
By Kaitlin Ahern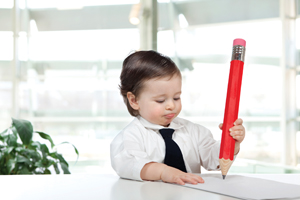 On January 8, Children's Education Zone will host its grand opening in Port Chester. The event will double as an open house, where visitors can enjoy entertainment, face painting, and free activities while learning more about the center's programs.
Children's Education Zone's core curriculum features enrichment and coaching programs for kids ages 3-12, which "provide our students with the tools to succeed in life," says founder Susan Ponce, an award-winning program coordinator. The center's focus includes academics as well as social and emotional learning, and programs range from public speaking to entrepreneurship. "If you look at the most successful people in the world, they have certain skill sets that set them apart," Ponce says. "If children develop those at a young age, it will help them excel in school and their future careers."
The center also offers an alternative preschool program which offers traditional preschool education infused with the center's core curriculum. Additionally, the Zone offers group tutoring, a summer camp program, and is available to host birthday parties.
Programs boast a six-to-one teacher-to-child ratio, and all classrooms are equipped with digital SMART Boards, which encourage students to interact with their lessons, Ponce says. "We're bringing education into the digital age."
Located at 168A Irving Avenue, Suite 200B, Port Chester. 914-481-5711. www.childrenseducationzone.com.
A Happy Homecoming
By Kaitlin Ahern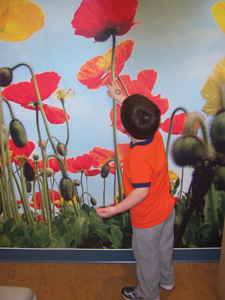 New York Pediatric Dentistry opened November 22, 2010 in Rye Brook. Louis Cooper, DDS, a Harrison resident, opened the new office after practicing pediatric dentistry for more than 30 years in Manhattan. He is joined by fellow pediatric dentist Dr. Evan Hershkowitz and an orthodontist, Dr. Brian Finn, who also offers Invisalign treatment for adults.
The newly renovated office provides a calm environment with a child-friendly theme, Dr. Cooper says, and includes separate waiting areas for kids and adults. "We're looking to service children in a comfortable, unique environment that takes your mind off what you're really here for," he says. "That's really what's special about this place."
The practice especially focuses on children with special needs and provides anesthesia for patients who would benefit from it, Dr. Cooper says. He adds that the office is in the midst of developing a relationship with the Port Chester school system, to provide services for children who can't afford dental treatment.
"I live right down the road; this is my community," Dr. Cooper says. "We have some pretty good ideas as to how to provide the quality of service that this community dictates."
Located at 90 South Ridge Street, Suite LL-9A, in Rye Brook. 914-925-1099. www.nypediatricdds.com.
Family-Focused Therapy
By Rebecca Forbes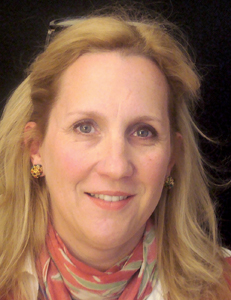 Kim O'Connor, a licensed clinical social worker, opened a private practice in Rye this October that focuses primarily on family therapy and specifically on parent management training (PMT).
PMT is a facet of therapy that focuses on a child's behavior. When situations arise that prove perplexing or insurmountable for the parent(s), PMT helps to identify the problem and works to "promote effective parenting," says O'Connor, who is completing her certification in PMT. She works with children of all ages and their families, typically for eight to 12 sessions. O'Connor describes it as "short-term, solution-focused" work and notes it has been successful.
Upon her certification, O'Connor will stand out as the only therapist in the Westchester area certified in PMT. Meanwhile, her practice continues to evolve. O'Connor has been asked about home visits, which she notes is a fairly "retro" practice in the field and something she is looking to pursue. She has also begun conferencing via Skype in some cases, even working with a family in England, a "different experience" that brings the practice into the future, she says.
O'Connor's practice is located at 35 Purchase Street in Rye. For more information, call 917-453-2328 or e-mail [email protected].